Telenor Network scores BEST IN TEST in first independent Mobile Benchmarking conducted by international company P3. This is the prestigious recognition for the quality of Telenor Network, especially since it is based on crowed sourcing method, which reflected real customer experience.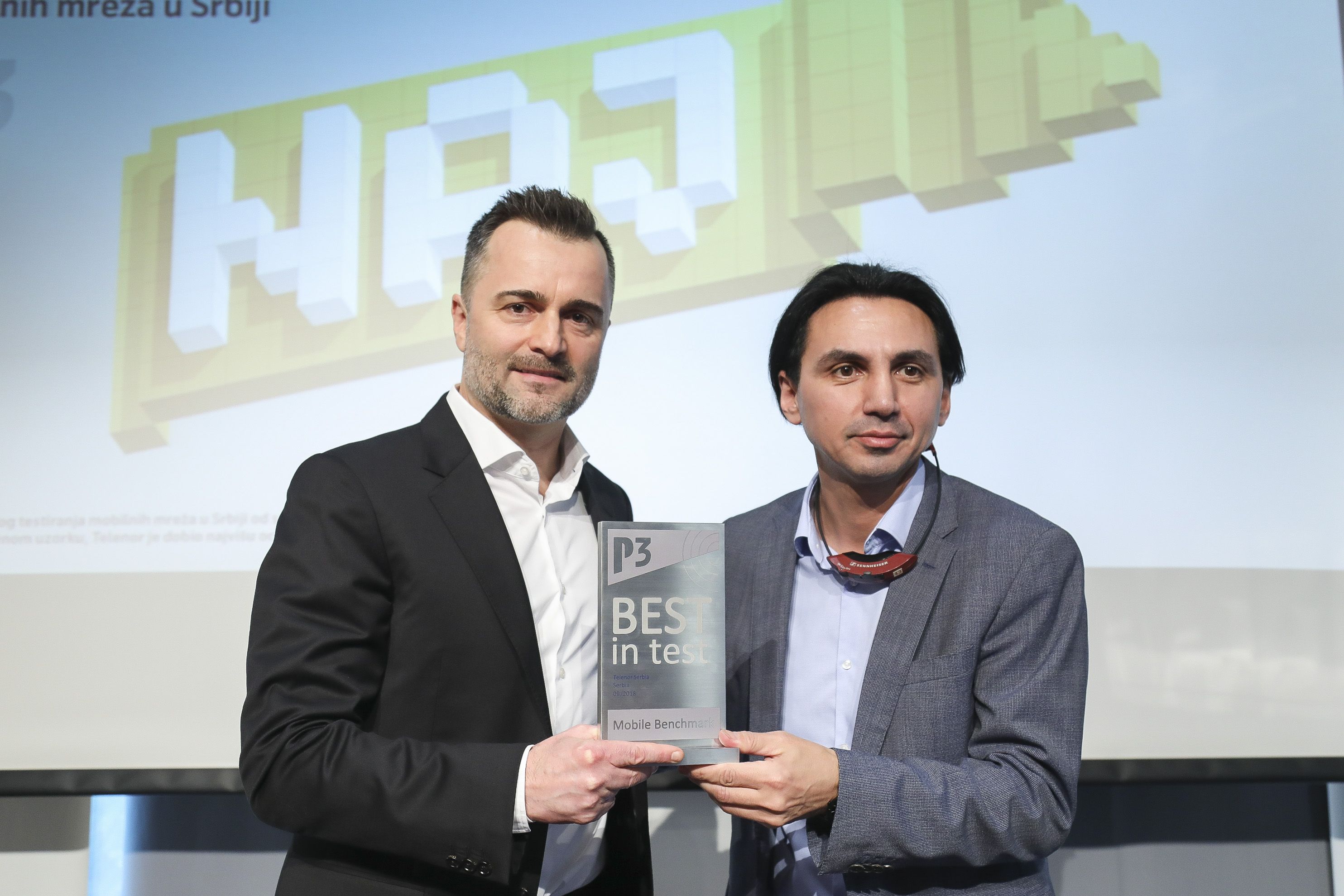 "Our customer needs lead us in planning our Network development. Throughout the years, we have been working hard so that Telenor network provides excellent quality internet for all citizens in Serbia, in all parts of the country. This is the result of long term investment which enables our customers to have superior data experience," said Mike Michel, CEO Telenor Serbia.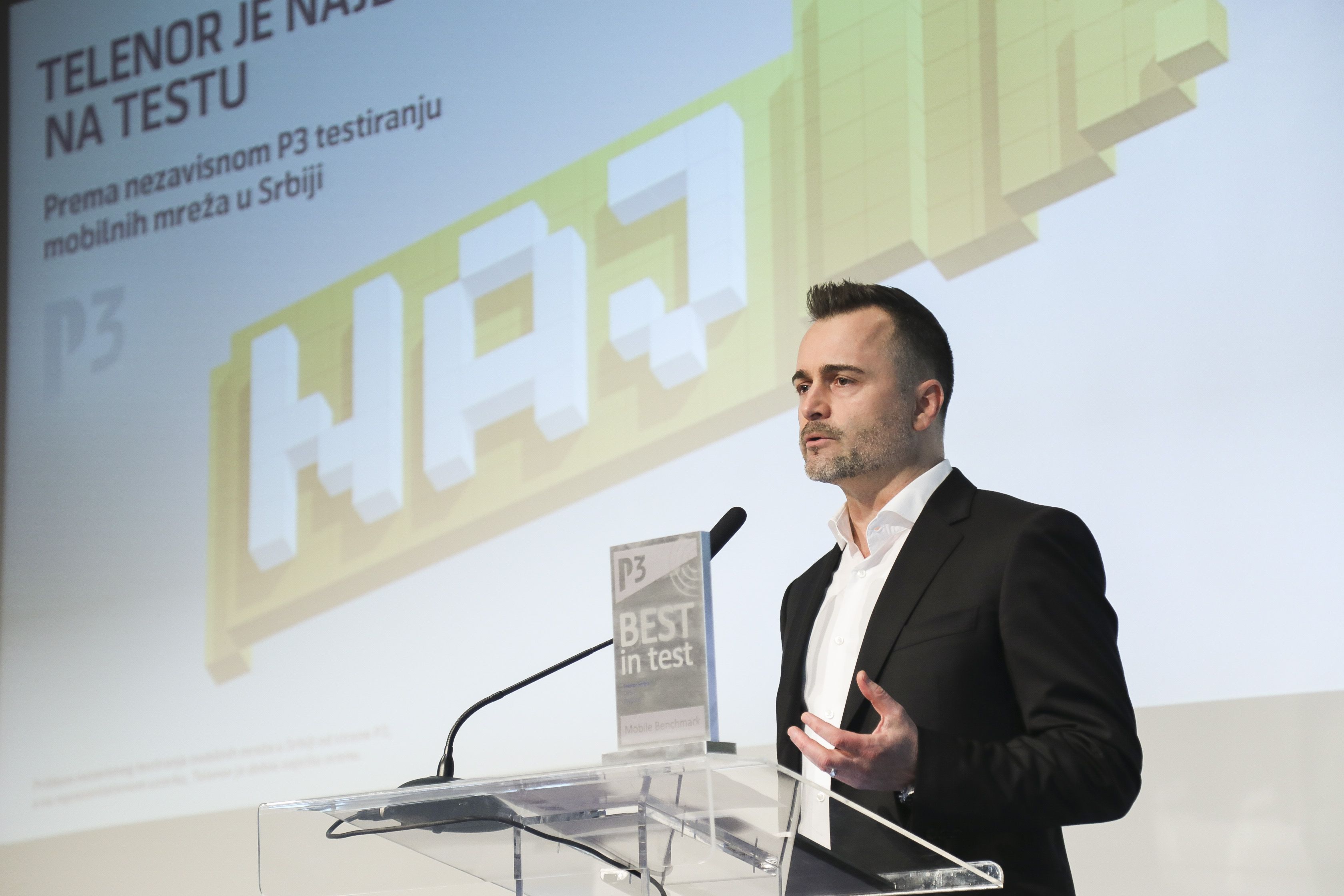 "I am happy to name Telenor Serbia as best rated network in our benchmarking test. This means that from nearly 7 thousands users which makes nearly 10 million samples, covering more than 57 percent of Serbia populated areas, Telenor provides the best rated network in test, showing a very good customer experience, achieving best results in Data Coverage and User Download Speed," says Hakan Ekmen, CEO of P3 communications.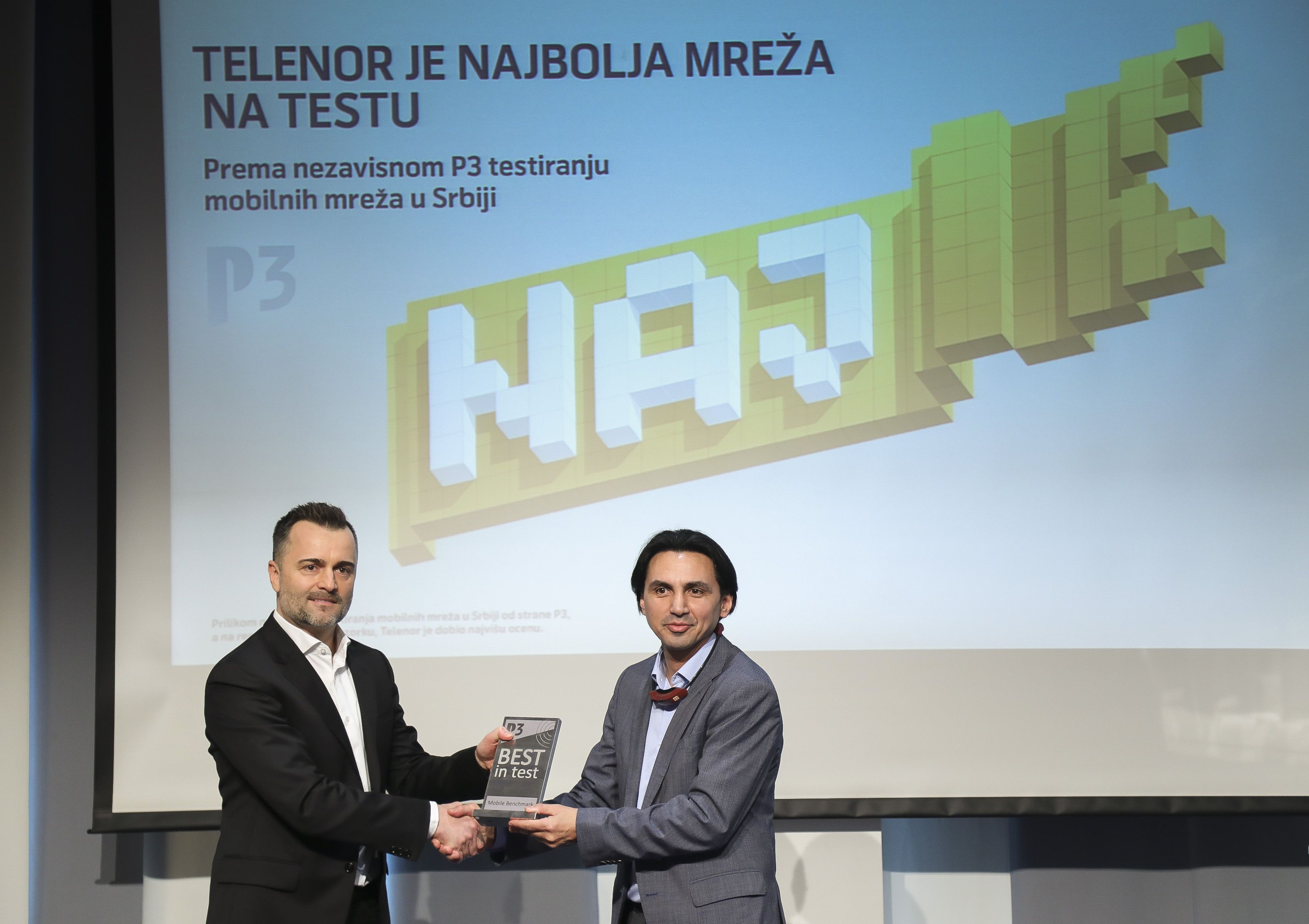 Recently, Telenor received another acknowledgment. RATEL, as main local regulatory body, conducted a benchmarking, testing network quality for all 3 operators for 2018. According to results, Telenor has the best network, which means that had the highest results in categories related to quality.
Telenor future plans include further growth of its infrastructure and capacities, following the increasing data needs and high quality standards.