Chamber of Italian-Serbian businessmen, one of the leading foreign business associations present in Serbia, celebrated the traditional Gala evening at the residence of HE. Ambassador of Italy Karl Lo Kaša, in the presence of over 200 members, friends and all who support her work.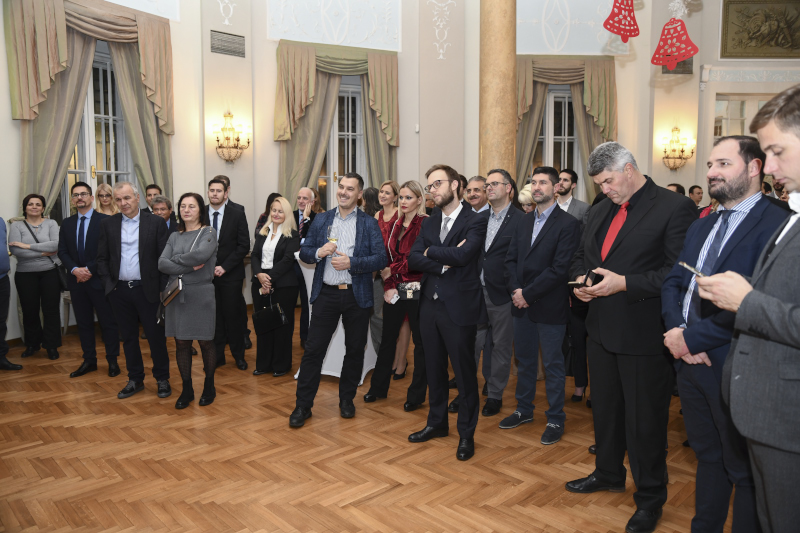 In his speech, the Ambassador of Italy to Serbia, Karlo Lo Kašo, emphasized the importance of close cooperation between all factors of the so-called " Italia's systems working for a common goal – improving the economic exchange between Serbia and Italy. An even better results are expected in the next year, 2019, which will also be a significant year of jubilee for bilateral relations: 140 years since the establishment of diplomatic relations between Serbia and Italy and the 10th anniversary of the establishment of a strategic partnership.
Since its inception in 2002, the chamber of Italian-Serbian businessmen, with its numerous projects, services and cooperation with domestic institutions, has influenced the creation of a better business climate in Serbia and supported the arrival of Italian investors. 2018 was an important year for Serbia and its economic relations with Italy: GDP growth of over 4%, trade exchange of around 4 billion euros, opening of new plants of Italian companies already present in Serbia, said the President of KISP , Đorđe Markeđani. In the year that we are monitoring, the Chamber is richer for 29 new members, and its 200 members are employing over 20,000 workers, he added.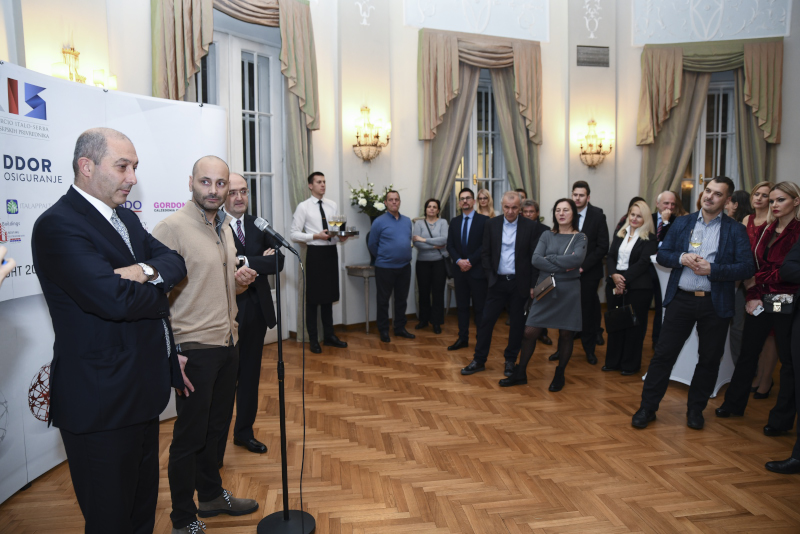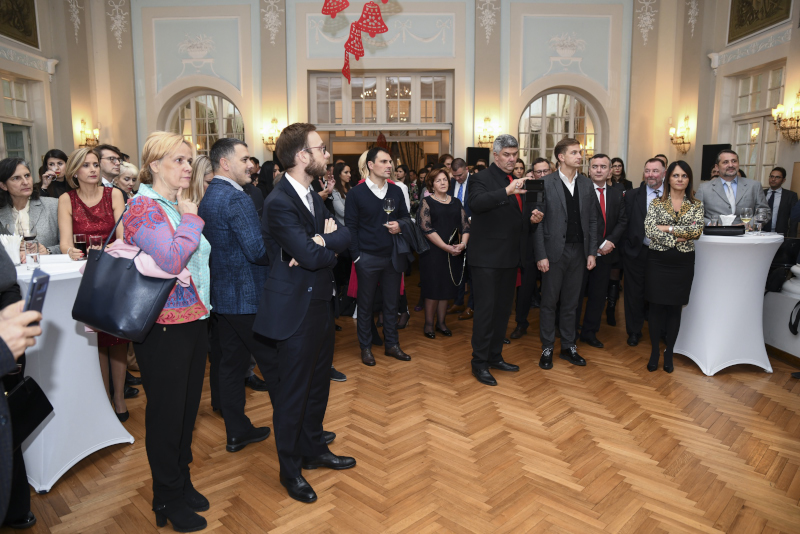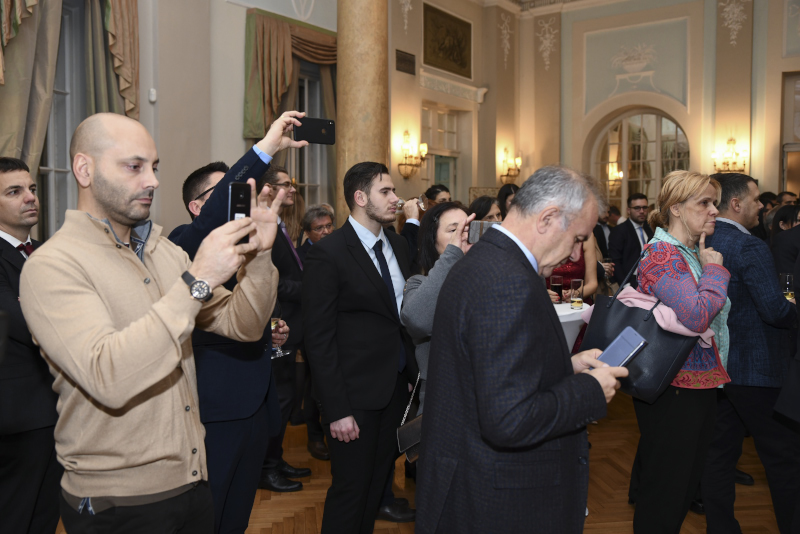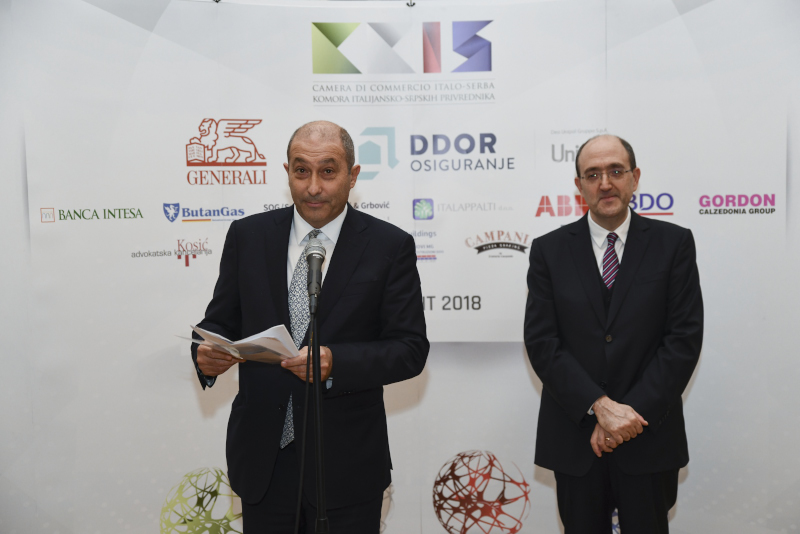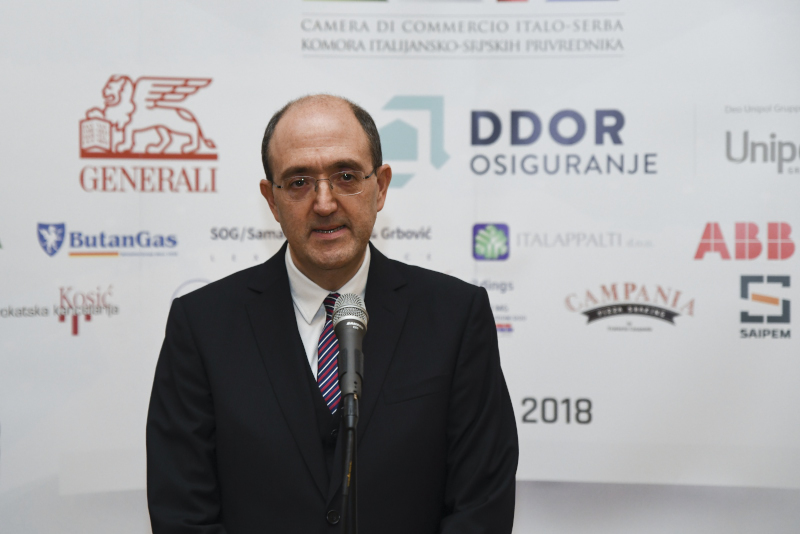 NJ.E. Italian Ambassador Carlo Lo Caso, President of the Chamber of Commerce Djordje Markedjani and Secretary General Mirjana Kojic handed the "Giuseppe M. Leonardi" Award for 2018 to Tianan Giovaneti, director of "Fintel Energy A.D.".
Fintel Energija A.D. is a pioneer in the production of electricity from renewable sources in the Balkans, where it has been operating for almost a decade and represents the most important investor in this field in Serbia and the global leader in its sector. After receiving the award, CEO Fintel said that in the last three years this company has invested significant funds in the projects so far, noting that such a trend will continue in the future.
The award "Giuseppe M. Leonardi" is awarded for professionalism, dedication to business and commitment to management for clients and employees.
During the evening, representatives of the Italian and Serbian business community, in the presence of representatives of the Embassy of Italy and institutions, as well as personalities from public and cultural life, enjoyed Italian specialties and premium wines.
Traditionally, the Chamber of Commerce of Gala has already been supported by prominent member companies and friends of KISP: Generali Insurance, ButanGas International, DDOR Insurance – part of the Unipol Group, Banca Intesa, SOG Advisory – Samardzic, Oreski, Grbovic, Aunde, Diplomacy & Commerce, Kosic Law Office, ABB , Novi MG Costruzioni Novi Sad, Stanković Law Office and partners, Gordon, Trattoria Campania restaurant, BDO, Saipem SpA Serbia, Rami East, Italappalti, MF Investments.