The book International logistics of authors Dr Slobodan Aćimović, PhD, full professor and Dr Veljko M. Mijušković, PhD, assistant professor Faculty of Economics, Belgrade University, was recently published.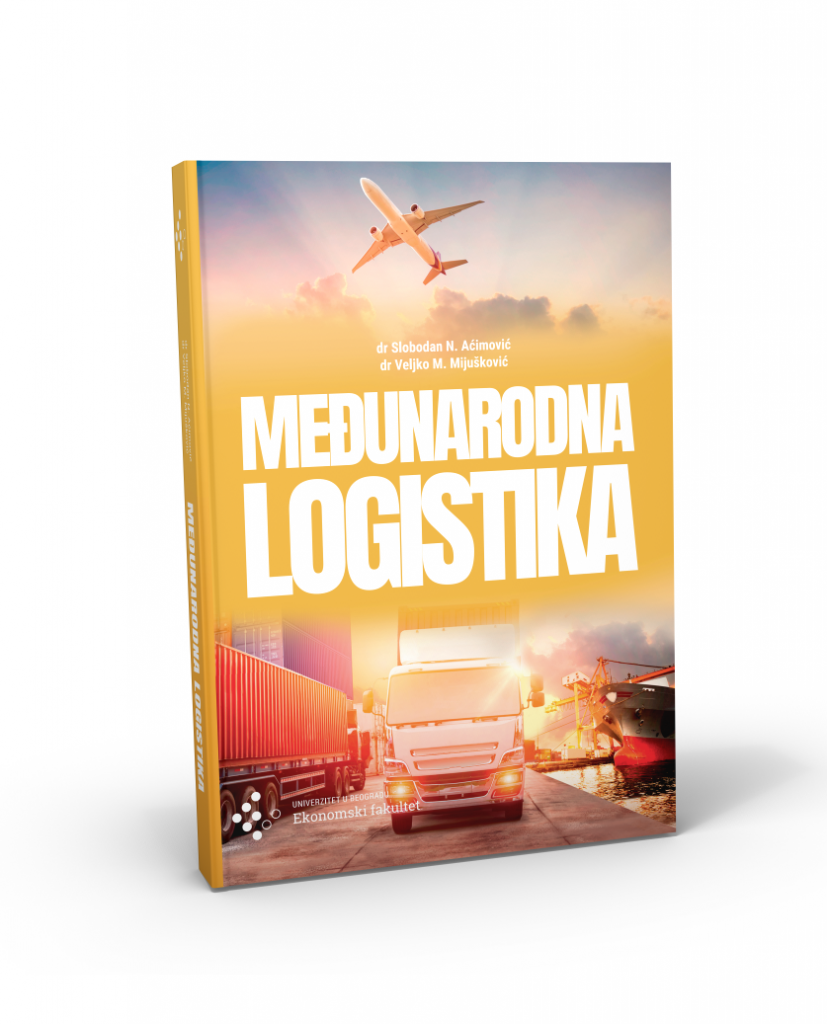 The book International logistics focuses its analysis on the integration of critical components within the supply chain, from the place of production to the place of consumption, in order to secure timely and efficient distribution of needed goods anywhere in the world, with the needed precondition that the mentioned goods are transferred over the border of at least one state. Managing the international logistics operations thus represents very complex and demanding coordination of a great number of actors and procedures which are involved in this process. The stated coordination refers to a great number of elements which are analyzed. This firstly refers to the configuration of the international logistics network which assumes the selection of movement routes and forms of transport, followed by the organization of logistics activities in the sense of ordering goods, warehousing and supply management within the business knots, finally considering the cost and time components, as permanently present limiting factors. The additional complexity of international logistics operations which is the subject of analysis within this book addresses the surpassing of the barriers set by doing business on a global scale- from the differences within business management, success metrics, the level of business and information infrastructure development to the currency, lingual, cultural and sociological discrepancies which these operations can bring along with them.
Today, at the beginning of the third decade of the XXI century new trends and challenges are emerging threatening to additionally complicate the already complex international logistics business. The stated trends and challenges refer to the necessity of implementing sustainable, ecological or green solutions in business, using automation, robotization and artificial intelligence, connecting devices based on the Internet of things concept, revolutionizing business by using blockchain technology, energizing business philosophies such as city logistics or humanitarian logistics, achieving to pertain the undisturbed process of global logistics operations in extreme conditions such as the global pandemic of COVID 19 virus etc. Some of the previously addressed questions have partly been answered by the matter covered within the book.
You can buy the book at the Faculty of Economics in Belgrade and for more information, you can contact the authors at:
slobodan.acimovic@ekof.bg.ac.rs