The Toni & Guy brand with salon expertise for more than fifty years, which enables professional, salon hair care at home, can now be purchased here as well. Toni & Guy is a well-deserved main sponsor of London Fashion Week, where he has been in charge of styling bold hairstyles in the backstage for the last 16 years.

---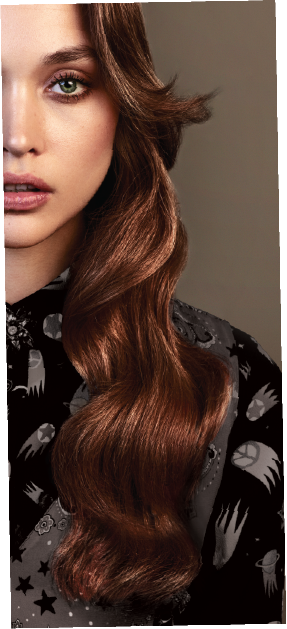 Toni & Guy combines hair care experience in a hair salon and expertise in hair care. It stands out for its hair strengthening technology, which penetrates deep into the hair and helps to restore damaged and treated hair. Toni & Guy knows that every woman is special and that during the day, as well as throughout her life, she has many different roles. It is for these reasons that it supports and promotes fast professional styling and hair care with a bold attitude, which inspires getting out of the comfort zone.
In Serbia exclusively in Lilly drugstores, you can buy lines of shampoos, conditioners, shampoos for dry washing hair and heat protection spray, available in categories that take into account everything you need, whether it is volume, definition or texture of hair:
Toni & Guy Damage Repair (shampoo, conditioner, mask) – revitalizes hair fibers, making it stronger and easier to style. The protein from your hair is strengthened and protected, so you can style and color it exactly the way you like.
Toni & Guy illuminate blonde (shampoo and conditioner) – increases the vitality and shine of blonde hair. For prominent and strong, natural and colored blonde hair.
Toni & Guy Volume addiction (shampoo and conditioner) – Shampoo and conditioner in combination increase the volume and provide the appearance of thicker hair, without creating a feeling of heaviness.
Toni & Guy Heat Protection mist – heat protection hair spray that protects hair from heat damage up to 230 ° C.
Tony & Guy Sky High Volume and Express Reboost Shampoos – Dry hair shampoos with a formula that absorbs oil and helps keep volume and hairstyle longer, and prolongs the time between hair washes.
---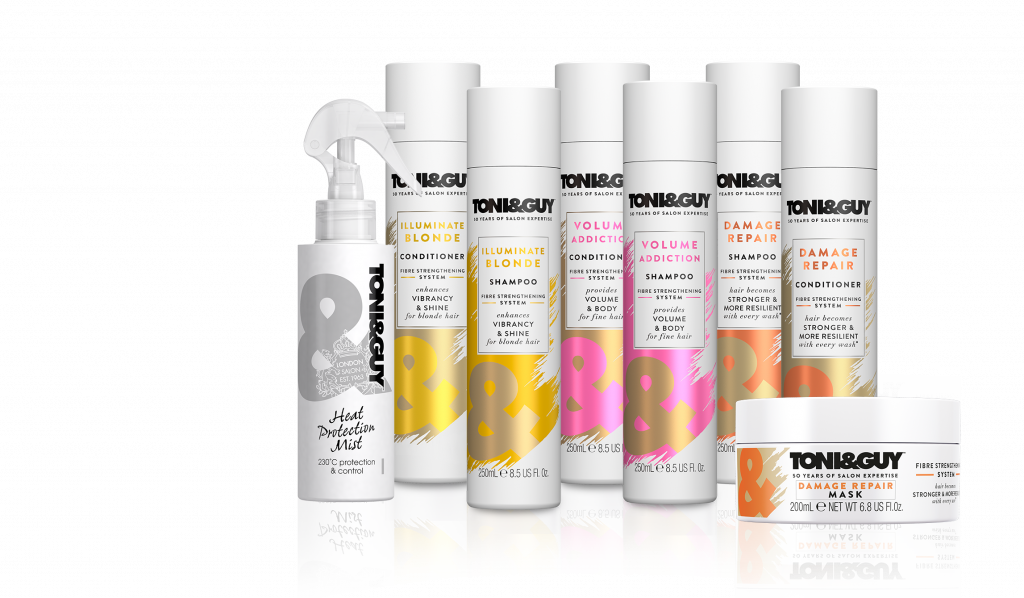 Toni & Guy originated as a chain of hair salons in London in the '60s, when they offered different and modern hairstyles and represented changes in hair styling. Toni & Guy hair care products originated in the 2000s.