UniCredit Bank received prestigious award for "Bank of the Year in Serbia" by the renowned British financial magazine "The Banker".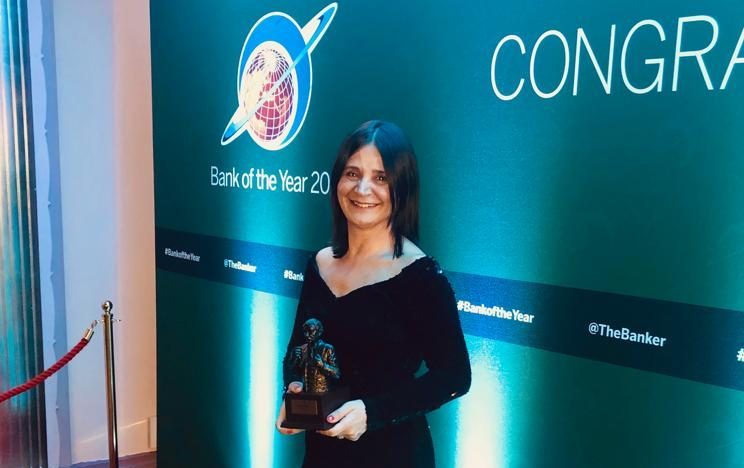 UniCredit Bank managed to further strengthen one of the leading positions in Serbia, despite all the challenges on the market, mostly thanks to strong loan and deposit growth. Besides that, key success factors were an increase in process efficiency, sound risk management and focus on customer acquisition. Moreover, considering the digital era in which we live and work, digitalization strategy, usage of new technologies and benefits created for customers, have imposed UniCredit Bank as the leader.
Feza Tan, CEO of UniCredit Bank Serbia, has stated: "We are very pleased that The Banker has recognized our efforts to adopt the way we are doing banking in order to fulfil the needs of our customers. "I am particularly proud of dedicated employees who always move one step ahead of our customers, continuously analyzing the market in order to embrace new opportunities for innovation. Readiness to improve ourselves and adjust to the fast changing environment are the keys to our success".
The Banker's judes were impressed by the strength of digital transformation efforts across the globe and at how banks are using the squeeze on net interest margins to improve efficiency and move their institutions into a new era. We have given awards in 138 countries this year, as well as six regional awards and of course the top prize for the best bank in the world. Mindful of how banks are increasingly trying to give back to their communities, we also offer an award for banking in the community and one for financial inclusion. The Banker's Bank of the Year awards have maintained their edge in attracting the highest quality of entries and keeping their place among the most prestigious of industry awards.