Color Media Communications, Embassy of the Republic of Portugal in Serbia and Art Link Festival hosted 19 June in Belgrade the ArtLink & Diplomacy & Commerce – Piano Recital: Vasco Dantas, Portugal.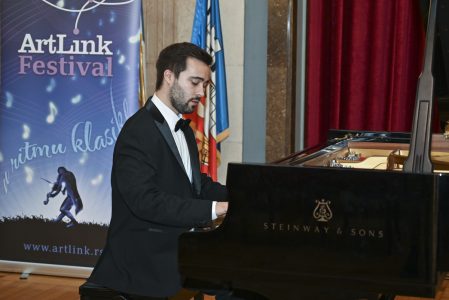 Vasko Danatas, a young Portuguese pianist of an impressive biography, held a concert at the Belgrade City Hall in the presence of high-ranking officials and representatives of the diplomatic corps.
This concert marks a new musical cycle jointly launched by ArtLink Youth Talent Festival and Diplomacy & Commerce magazine.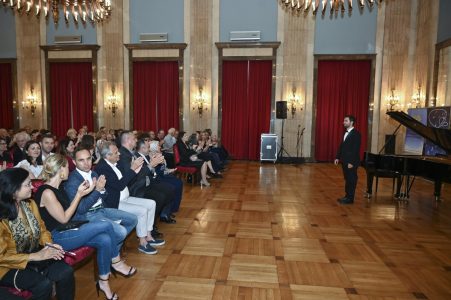 At the beginning of the concert, the audience was greeted by H.E. Mrs. Maria Virgínia Mendes Da Silva Pina, Ambassador of the Republic of Portugal to Serbia, Robert Čoban, President of the Color Press Group and Jovanka Višekruna Jankovic, Art Director of ArtLink Festival of Young Talents.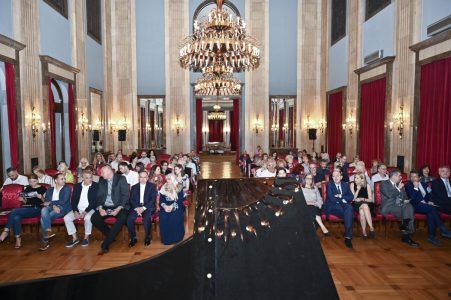 Addressing the audience, Vasco Dantas said that the recital's repertoire was inspired by Debussy's compositions, adapted for the piano by the Portuguese composer Luis de Freitas Branco, as well as by Ravel, Liszt and Strauss' "On the Beautiful Blue Danube". At the end of the concert, Dantas played a Fado composition from his own country.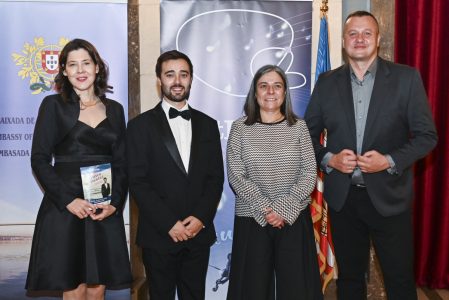 Vasco Dantas presented his virtuosity and an extremely refined tonal pallet to the Belgrade audience last night. This young Portuguese pianist was born in Porto in 1992, and graduated piano and conducting from the Royal College of Music. He obtained his Master's degree in Performing Arts, Magna Cum Laude, from the University of Minster, where he was admitted to doctoral studies. Dantas is the recipient of more than 50 awards and recognitions at international competitions. He performed in renowned concert halls in four different continents, including Brazil, China, Croatia, France, Germany, Greece, Italy, Malta, Morocco, Portugal, Russia, Singapore, Spain, Sweden, Thailand, Great Britain and the United States.