In the second of​the​ series of short matinee concerts entitled "Musical Talks with Gabriel Feltz," Belgrade Philharmonic's chief conductor took on the role of pianist, together with violinist Mirjana Nešković ​on ​Wednesday, 28 February​.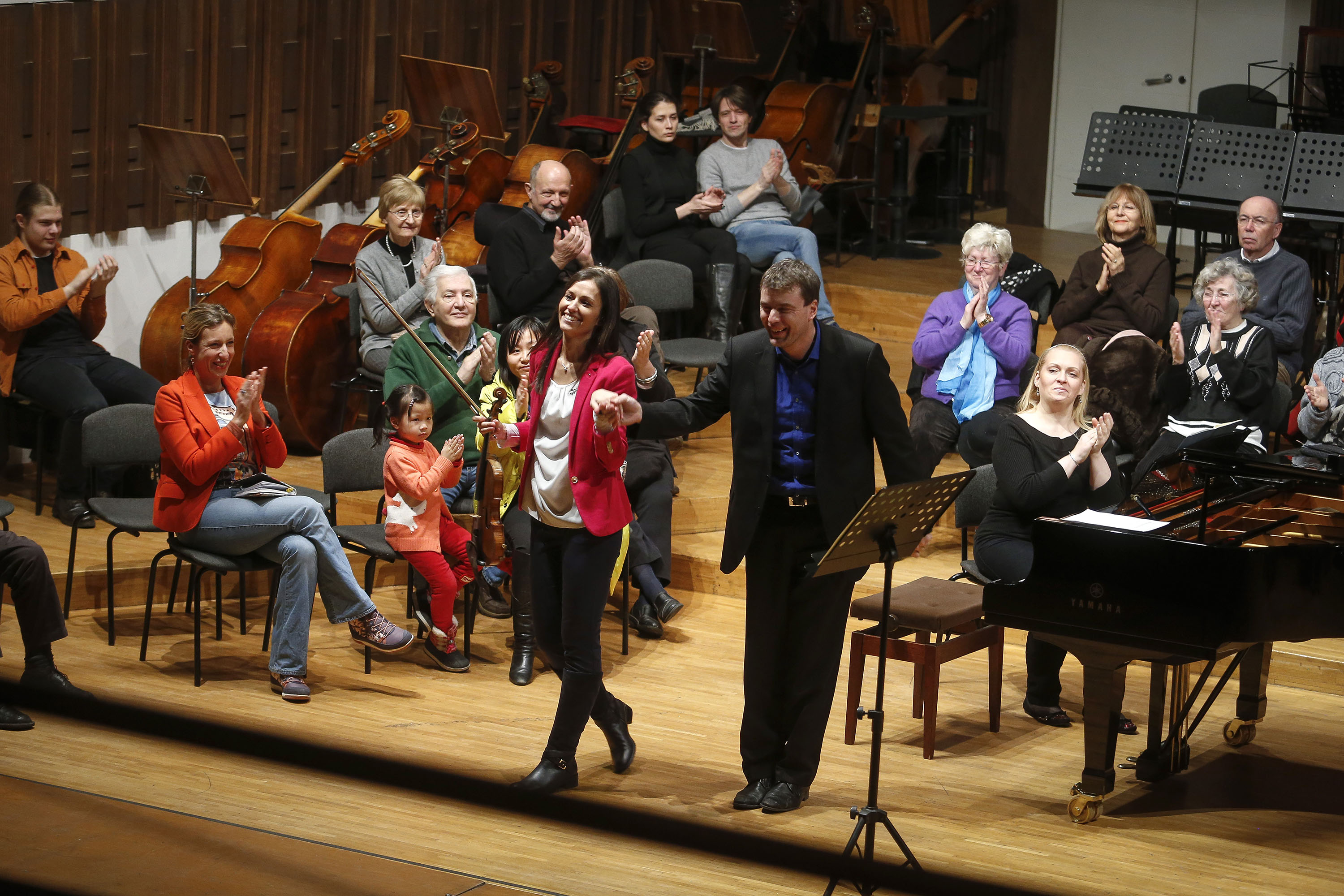 Not even the icy weather was able to prevent people from coming to the Belgrade Philharmonic and warming up to the sounds of Beethoven's Spring Sonata, with which the chief conductor wished everyone a rapid end to the winter.
As host, at each of the "Musical Talks", Gabriel Feltz presents a musician from the orchestra. On this second occasion it was violinist Mirjana Nešković, with whom Feltz talked between the movements of Beethoven's sonata, wishing to give the public as many details as possible about the orchestra's performance. Thus, the audience learned about the exact role of the concertmaster in the orchestra, what ethnic stylistic expression means in today's globalized world, as well as Mirjana's impressions one year after reviving a violin concert by Petar Stojanović as soloist with the Belgrade Philharmonic. Encircled by the public on the stage, the musicians inspired curiosity among the listeners, who, after the light movements of the Spring Sonata, were given answers by Nešković and Feltz to everything they wanted to know.
​​The next "Musical Talk" has been scheduled for 25 April​ 2018​, when Feltz will present two Belgrade Philharmonic violists – Tamara Marinković Tomić and Zoran Miletić.