Photos: Antonio Ahel
The exhibition "Naked Masks. Homage to Luigi Pirandello in Serbia" was opened on 27 February 2018 at the Italian Cultural Institute in Belgrade in the presence of Angelino Alfano, Minister of Foreign Affairs and International Cooperation of the Republic of Italy. The exhibition will run until 16 March 2018.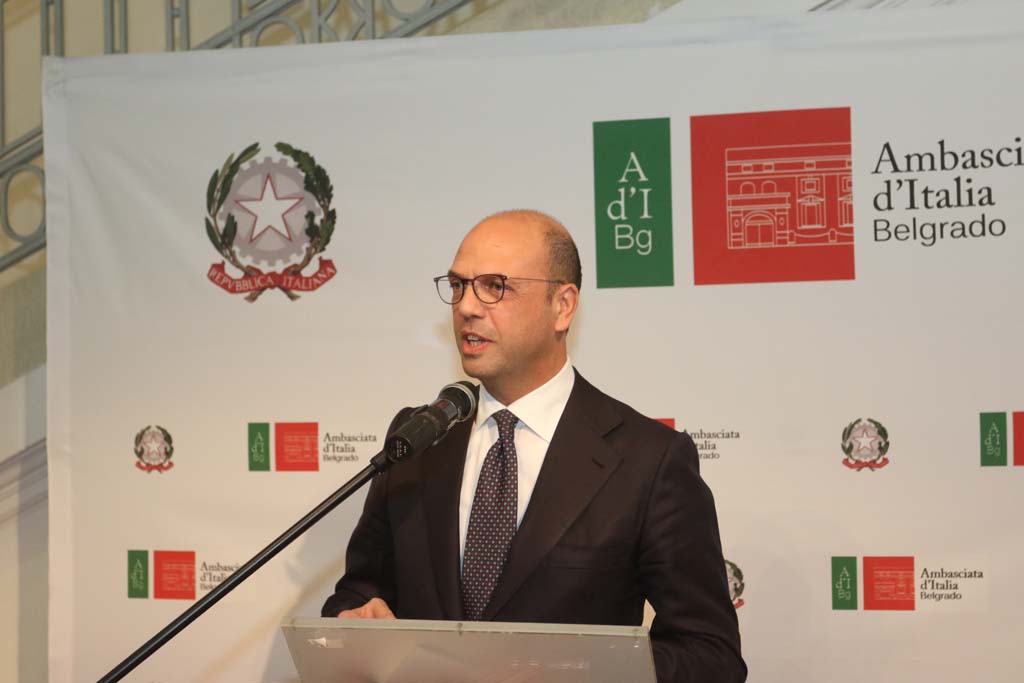 Besides representatives of the Italian Embassy and the Italian Cultural Institute in Belgrade, the guests included Ambassador Sam Fabrizi, Head of the EU Delegation to Serbia, Ambassador Andrea Orizio, Head of the OSCE Mission to Serbia, Brigadier General Cesare Marinelli, Head of the NATO Military Liaison Office in Belgrade, as well as numerous Italian entrepreneurs and cultural figures in Serbia.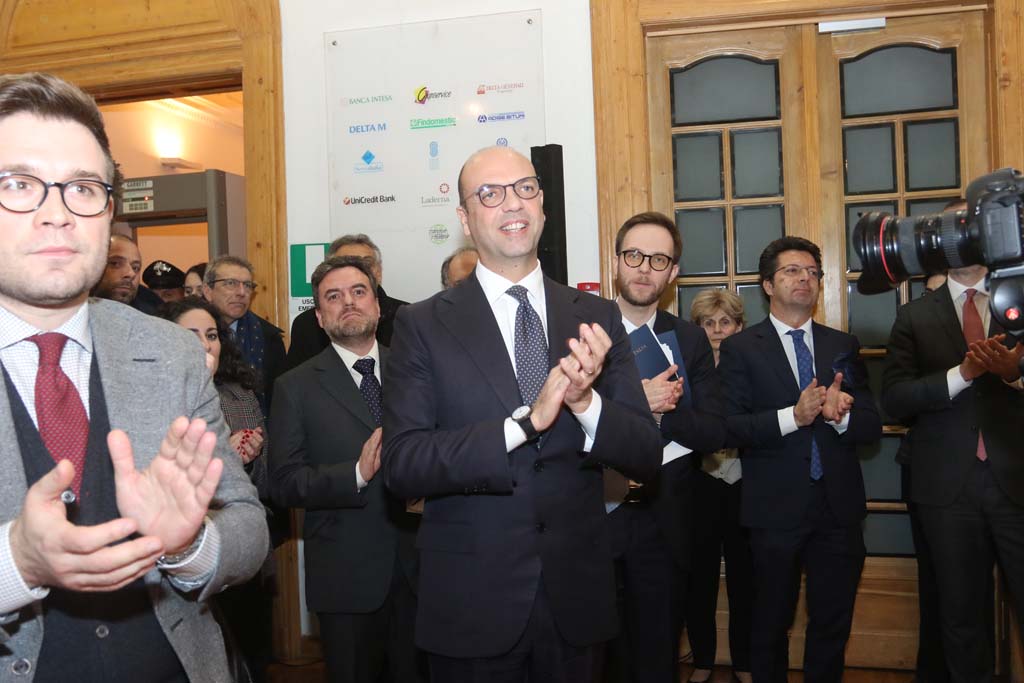 The exhibition presents the works of Serbian painter Andrea Aleksić, books from National Library of Serbia, costumes from National Theatre in Belgrade, and documentation about Pirandello's presence in Belgrade and Novi Sad.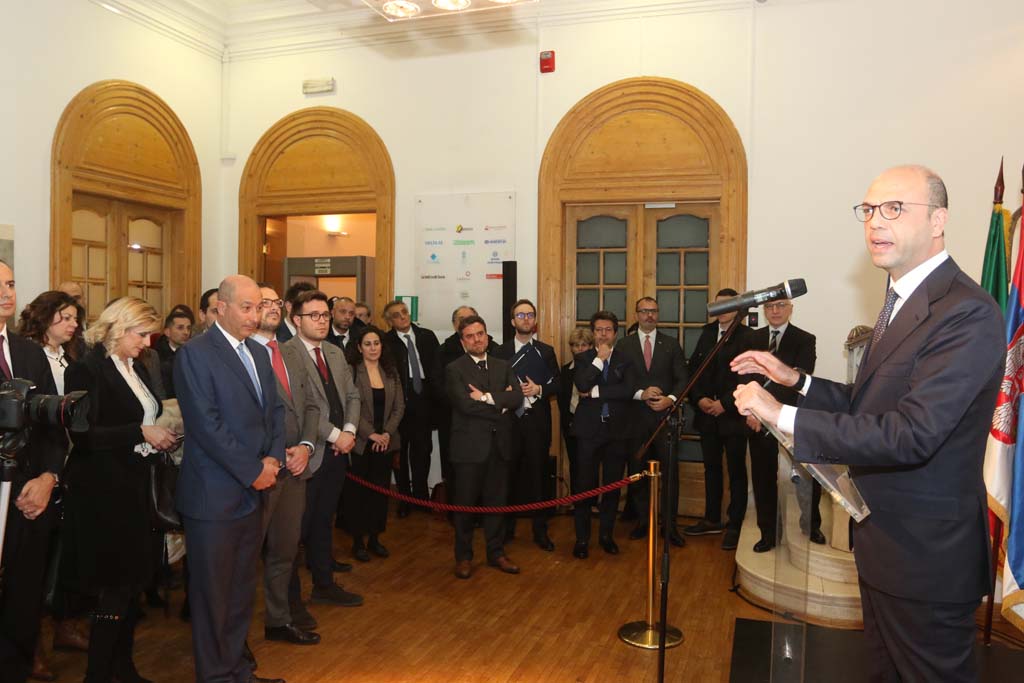 On this occasion professor Snežana Milinković, head of the Department of Italian language and literature of the University of Belgrade, was awarded the "Order of the Star of Italy".