Preparations for the organization of one of the most famous and the biggest sports events in this region – the Belgrade Marathon are nearing completion.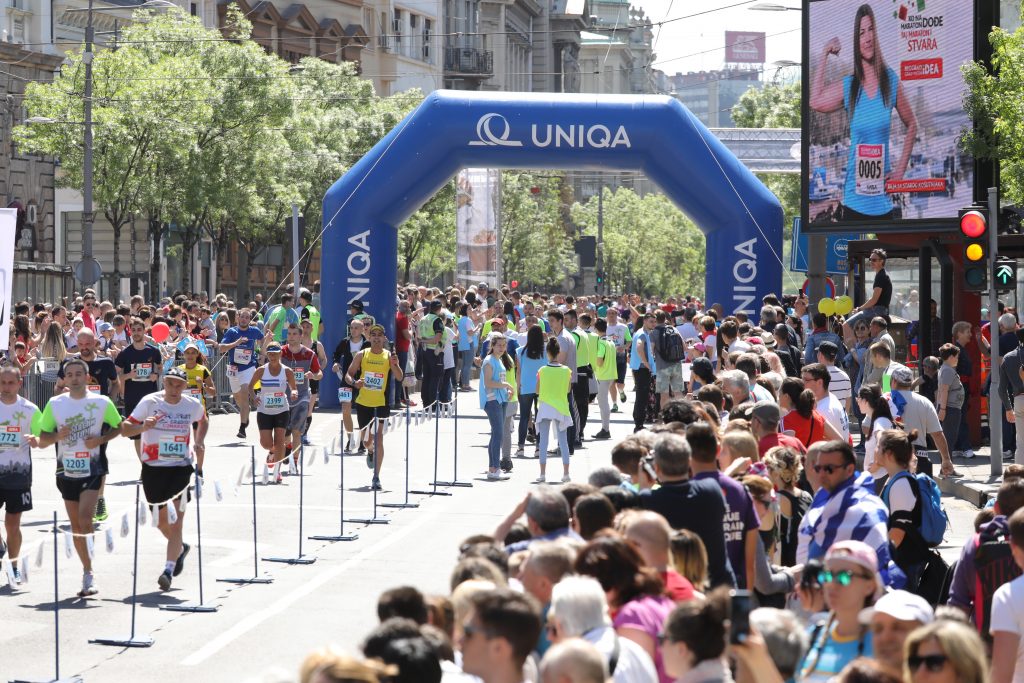 On Sunday, June 6, starting at 8:00 AM, the Belgrade Marathon will be run on the streets of the Serbian capital for the 34th time, and according to the organizers, everything is ready to hold the races in the best conditions, for about five thousand registered competitors, one thousand marathoners and four thousand half marathoners.
Domestic athletes, record holders and national team members in the marathon and half-marathons, such as Olivera Jeftić, Nora Trklja, Nevena Jovanović, Kristijan Stošić, Milan Mitrović and several top runners from neighbouring countries, will dominate on trails 42 and 21 kilometres long.
All competitors and participants of the Belgrade Marathon are insured by UNIQA Osiguranje Srbija, which has been the official insurance of this event for the last seven years. In addition to supporting Marathon, this company will be responsible for a good atmosphere on Marathon and thus provide participants with an additional incentive to achieve the best possible results. In the certainly good rhythm of trumpeters and drummers, which will be provided by UNIQA Osiguranje, marathoners and half marathoners will receive much-needed support from the music stations on Branko's Bridge and Terazije, in the final of marathon races.
This year's Belgrade Marathon will be held under the slogan "Without Barriers", and for the first time in history, will not be held "Fun Run", instead of which, according to the slogan, there will be a "Fun walk" for people with disabilities.