7th Golf Tournament organised by the Embassy of the Federal Republic of Germany and Golf Club Centar brought about great attention from the representatives of diplomatic and international business community.
The organisers prepared attractive prizes for the golfers, and the guests had the opportunity to participate on Golf Demo Day, where they learned the basics of golf – the most popular individual sport in the world. Many participants showed great talent at the mini tournament, but the most successful was our young guest from Russia, Ivan Laščuk.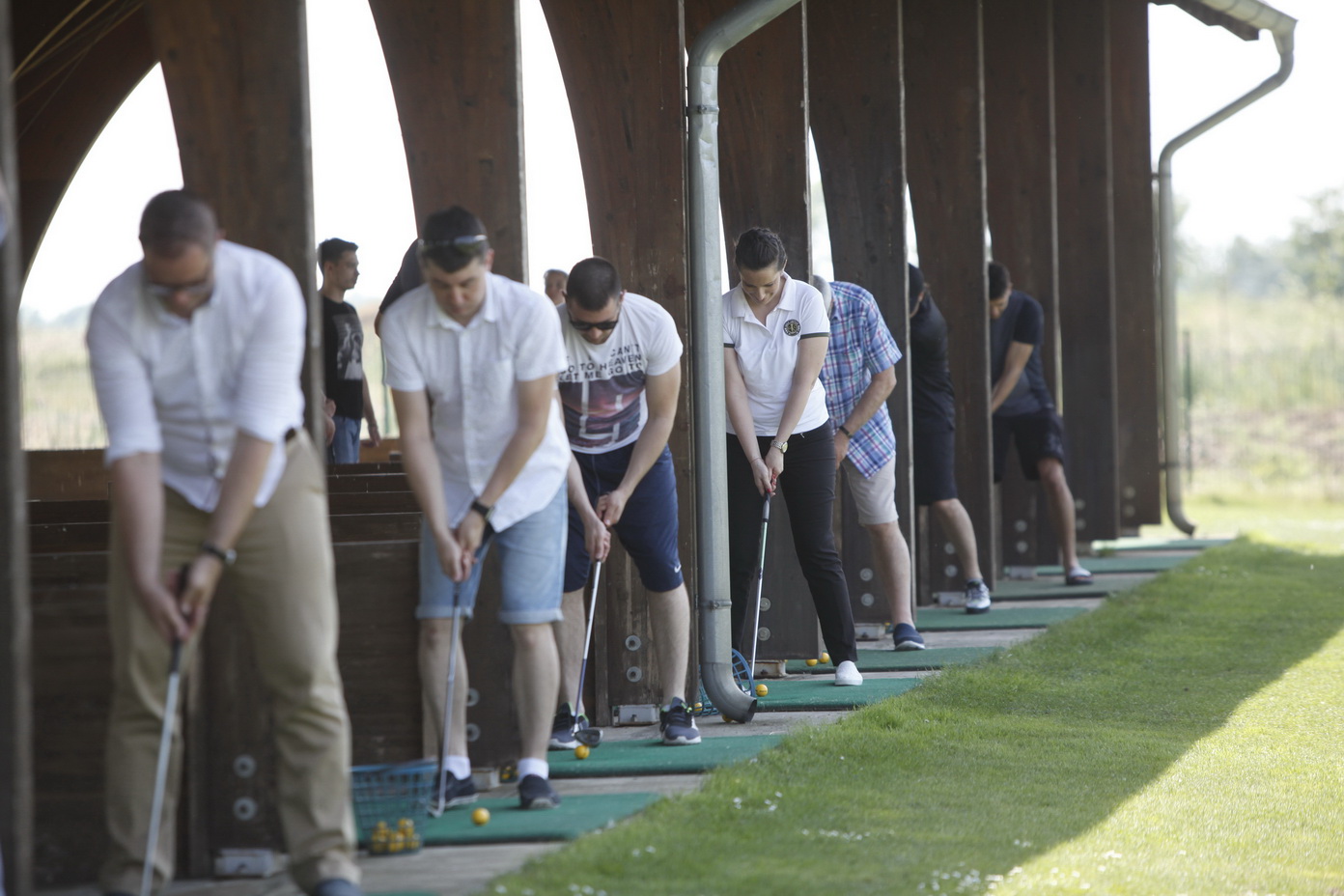 In the competition of Golf Centre, Mile Dragić won the first place; second placed was golfer Miloš Krdžić from Belgrade, and the third was Mladen Đurović.
The best gross result had Slobodan Lainović from Novi Sad.
Longest drive award went to Branislav Jergović, and nearest to the pin was Karl Heinz Schmitz.
In the ladies competition, first place went to Patrizia Schmitz, Biljana Dedijer was on the second place and third position went to Lina Dedijer.
Between the seniors, the best stableford net result was made by Karl Heinz Schmitz, a representative of the German Embassy, as well as ​​Hans Joachim Fries who was second, and third place which went to the Ambassador, His Excellency Mr. Axel Dittmann.
The overall winner was Stefan Kuhn, also from Germany.
The tournament was opened by His Excellency Mr. Axel Dittman, German ambassador in Belgrade. The ambassador also took part in the golf tournament and awarded prizes to the most successful golfers during the closing ceremony. "It is my great pleasure to host the 7th golf tournament which is traditionally organized by Golf Centre. I enjoyed the game, the surroundings, and I am glad that this has been a successful day thanks to the Golf Centre team. Good organisation is owed to President Saša Jokić and I hope that we will organise the next event on the expanded course with 9 new holes, because I see that there is progress. See you on the next golf tournament for the Diplomatic and International community. "
Partners of the event were Grand Motors and Porsche, who presented attractive models of cars and provided test drive for all the guests, Golf Land, Metro, G3Spirits, Paulaner, hotel Metropol Palace ad hotel Moskva.