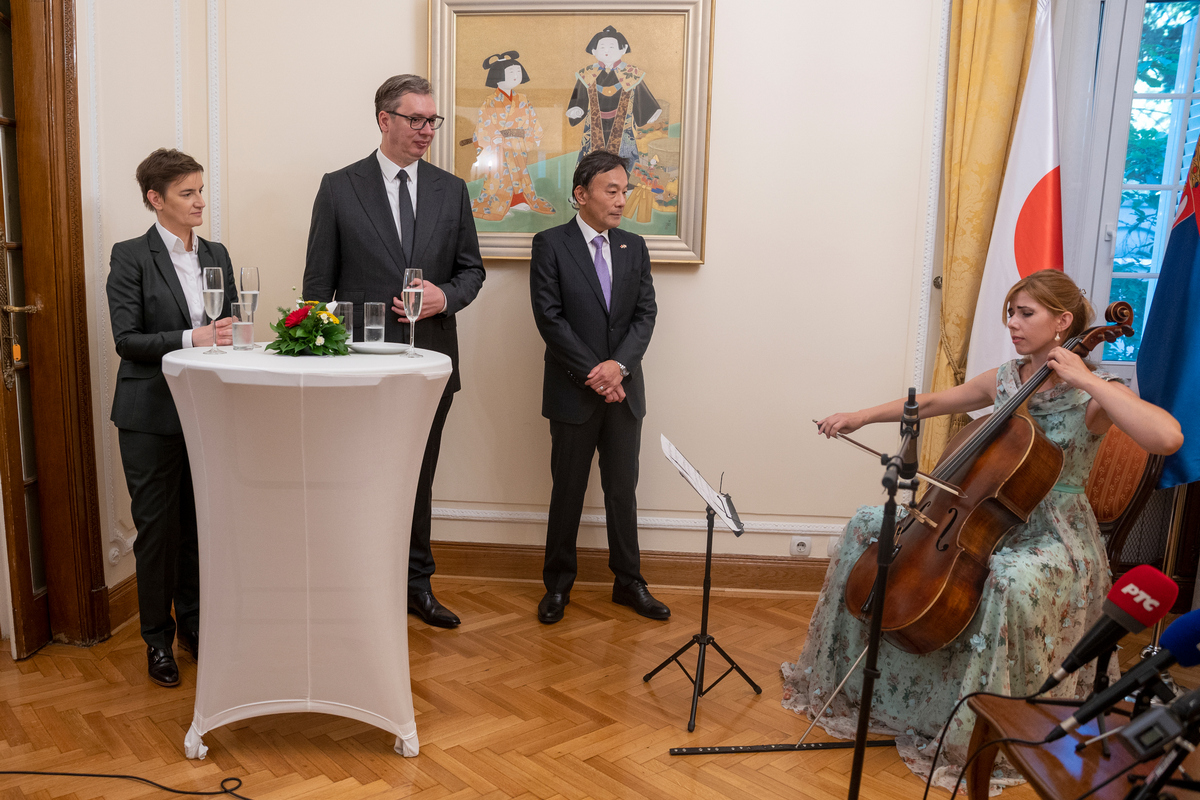 H.E.Takahiko Katsumata, ambassador of Japan to Serbia, hosted a reception on the occasion of the Japan-Serbia relation jubilee. The reception was held at the ambassador's residence in Belgrade with many dignitaries, including Mr. Aleksandar Vučić, president of the Republic of Serbia, and Ana Brnabić, Serbian prime minister.
Ambassador Takahiko revered the Serbian nation and its ancestors, who greatly contributed to Japan-Serbia relations.
Prime minister, Brnabić, said that celebrating such a jubilee, 140 years of friendship, political, social, and economic relations,  was a great pleasure. Diplomatic relations between Serbia and Japan date back to 1882 when Serbian king Milan Obrenović and Japanese emperor Meiji brought about the first diplomatic correspondence. She also said that Japanese companies and investors will always be welcomed in Serbia.