The President of the Senate of Belgium, H.E. Mrs. Stephanie D'Hose, and the Vice-President of the Government of Belgium, Petra De Sutter, visited Serbia and participated in the International Human Rights Conference as part of Europride 2022 that was held in Belgrade.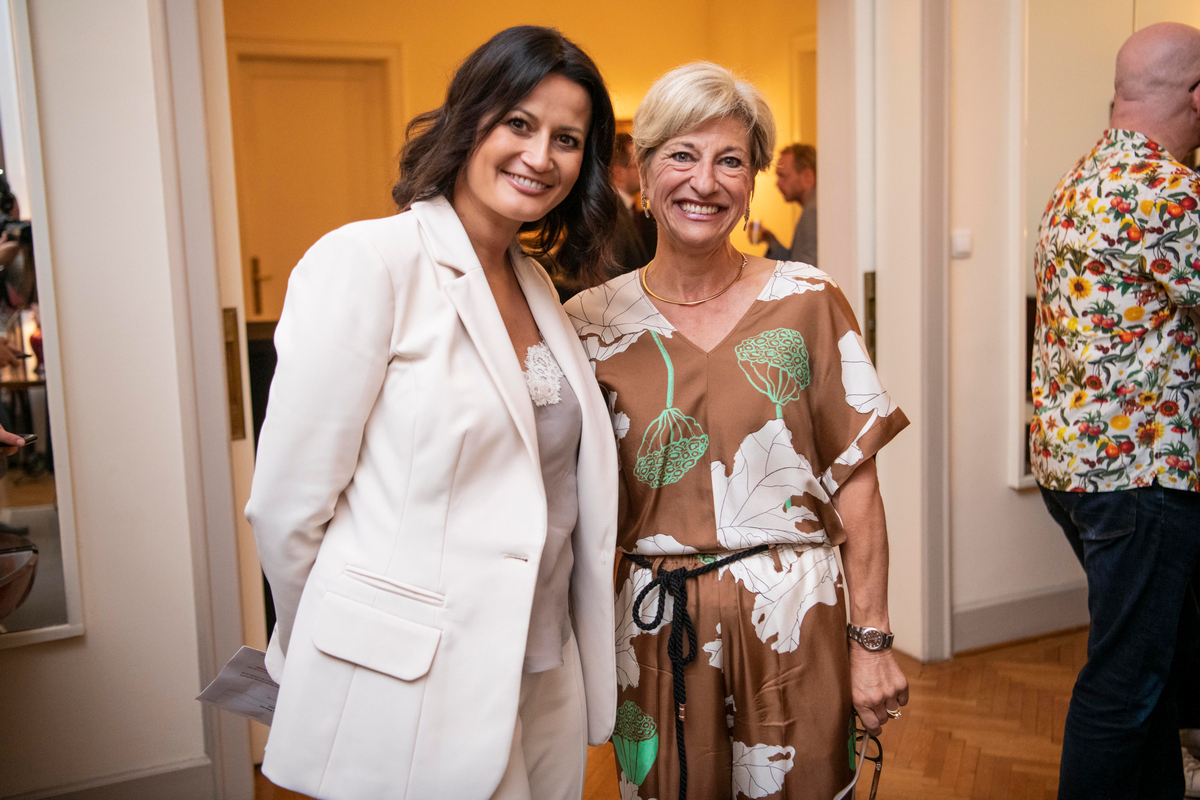 On this occasion, the Ambassador of Belgium, H.E. Cathy Buggenhout, organized a cocktail dinner for dignitaries from the diplomatic corps and public life of Serbia at the Embassy of Belgium in Belgrade.
During her visit to Belgrade on the occasion of the EuroPride 2022 International Human Rights Conference, during which she spoke, the President of the Belgian Senate, H.E. Mrs. Stephanie D'Hose, met with Serbia's National Assembly Speaker, H.E. Dr Vladimir Orlic.
During their constructive meeting, she shared her hopes that, after a Covid-induced interruption, the Belgian-Serbian parliamentary diplomatic relations will resume as successfully as before. It was agreed to consolidate the parliamentary cooperation. The President of the Senate also pointed out that during her two-day visit, she got a good sense of the hospitality of the Serbian people and the beauty of Serbia. Finally, Senate President D'Hose has stressed the importance Belgium attaches to respect for human rights.