Droga Kolinska dd, part of the Atlantic Group with the Argeta brand, presented a new category of hummus spreads with vegetables in three interesting tastes – Hummus Natur, Hummus with the addition of black olives and Hummus with red peppers, which are free from additives and gluten and 100% are vegan products. Famous cook and owner of cooking school, Slobodan Radeta showed the media present at the event that, with Argeta Hummus, small meals are turned into masterpieces.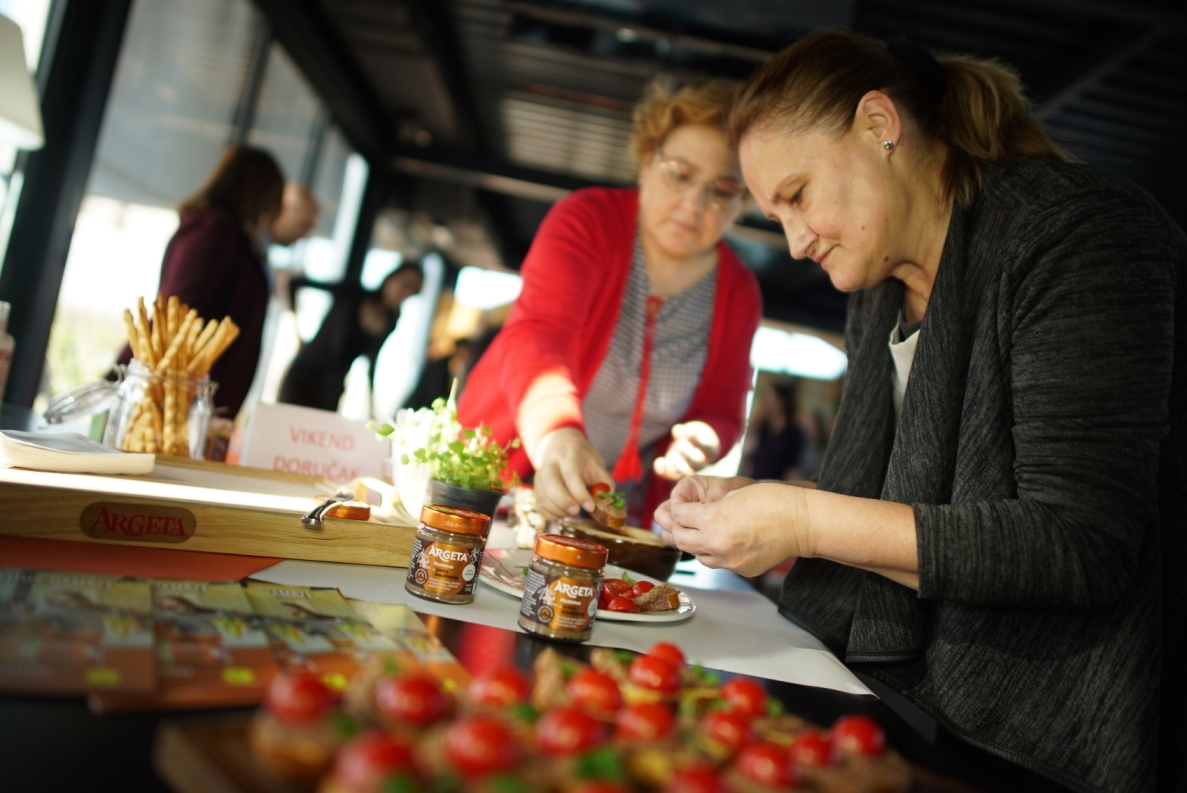 A new line of hummus spreads with vegetables based on leblebium, a protein bomb that conquers the world has joined the Arget's family of varied tastes. Combined with vegetables, a perfect and nutritious little meal is created for lovers of healthy snacks, sports enthusiasts and modern families who, although in a constant hurry, do not give up entertaining and wholesome meals.
These are high-quality spreads made from selected natural ingredients – without preservatives, flavor enhancers, gluten and artificial colors. They are applicable to the most diverse situations from posts to everyday, solemn and Slavic events. They are suitable for vegetarians and vegans, as well as with grill or pit.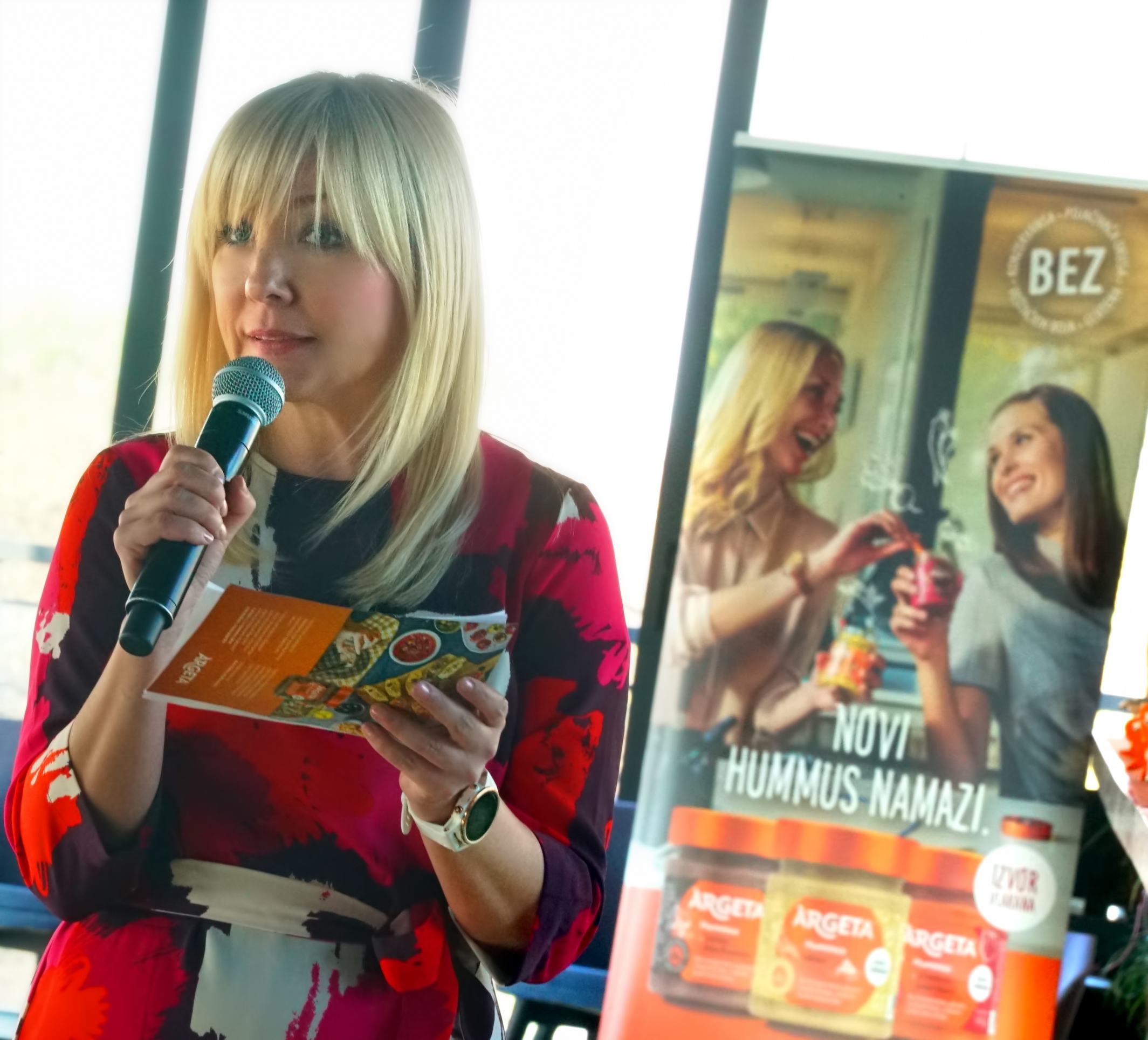 The inspiration for new spreads comes from popular humus, which is an indispensable part of the Middle East's cuisine for thousands of years. Hummus Natur is a classic humus spread ideal for all types of bread that can easily be served as a delicious sauce with fresh vegetables or salted snacks. The delicacy of the Mediterranean comes to light in the Hummus spread with the addition of black olives, which perfectly complies with dried tomatoes, cheese and garlic, while the homemade flavor of each meal will be given to Hummus spread with red pepper.