Text: Žikica Milošević
Serbia and Qatar are a book example of complementary economies. All we have, Qatar does not: water, arable land, nice climate. And vice versa, they have transport network, money to invest. Be both have tourists who will see the unusual landscapes: green lush of the valleys in Serbia and splendid ochre in Qatar. It seems that it is a good joint-venture on the horizon.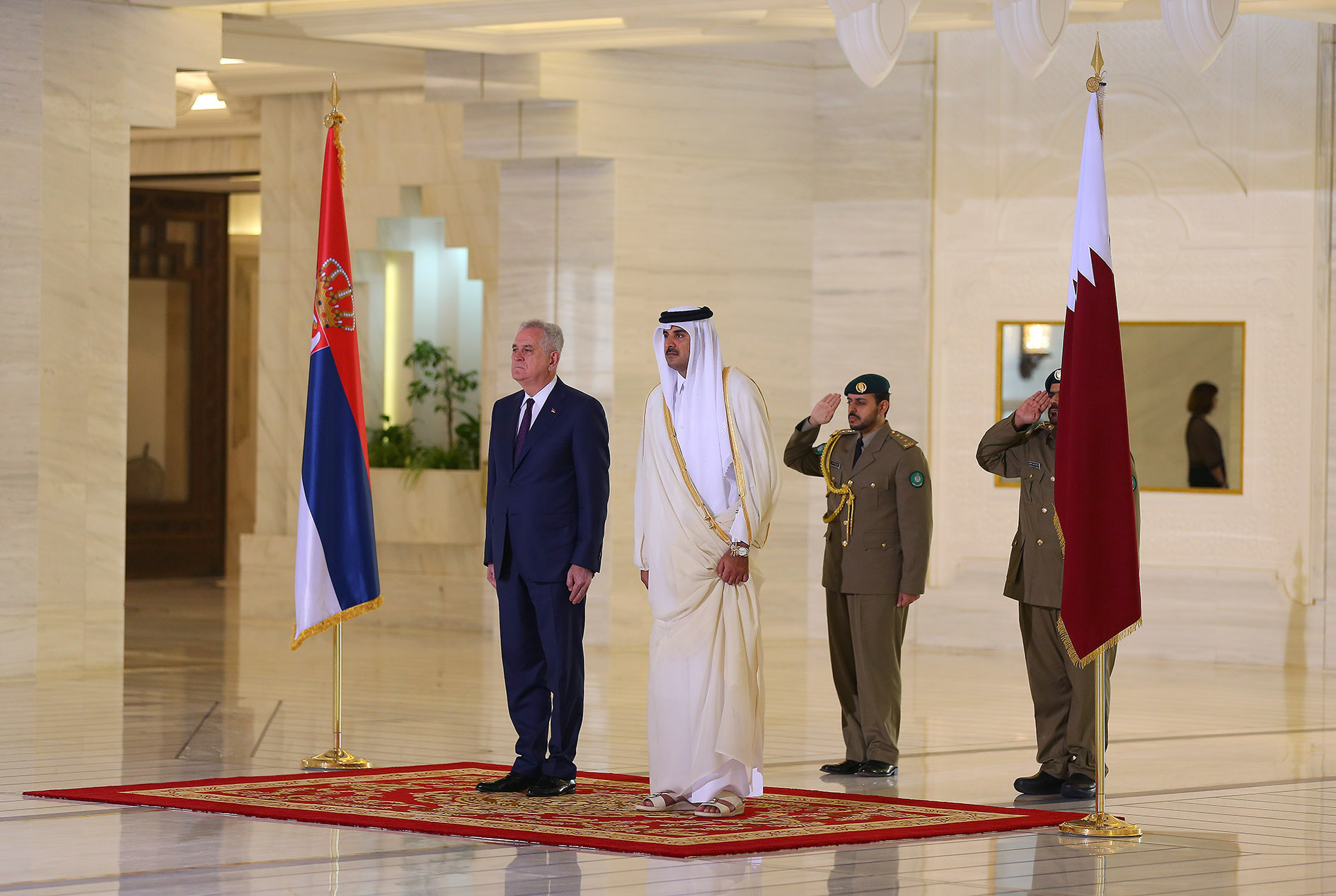 EASTERN DOORS
And Serbia seems to open the Eastern doors successfully. After China and Emirates, Turkey and Qatar are willing to be the "next big thing" in Serbian foreign trade policy. Last year then-President of Serbia Tomislav Nikolić headed the meeting on enhancement of Serbia-Qatar economical relations. Nikolić on the occasion "proposed establishing a joint commission of the two countries," Tanjug reported, quoting a presidential press service statement. Accoring to Nikolić, the commission would "define concrete areas where there is interest and possibilities for comprehensive cooperation" Nikolić said, and added that "economic cooperation between the two countries is insufficiently developed and the volume of trade is very modest considering the possibilities of the two economies." Current Serbian President Aleksandar Vučić spoke in Belgrade in January with Foreign Minister Qatar, Sheikh Mohammed bin Abdullahman bin Jassim Al-Tani, and said that Serbia could offer a lot to investors from that country.
AGRICULTURE, SPAS, WATER, IT, WEAPONS
Minister Dačić said that the trade exchange between two countries between seven and eight million dollars a year, pointed out that only after "Al Thani's historic visit we could establishes the true basis of the two countries for true cooperation in the upcoming period." He specified that this would refer to the fields of agriculture, information technology, health and health tourism, energy and military industries, and these topics will be discussed in the future, as a mixed committee of the two governments for economic cooperation is being formed. Also, it has been emphasised that the agriculture could be one of the pillars of the Serbia-Qatar economic cooperation, since Qataris are willing to invest in Serbian arable land.
Also, one of the things Qatar is lacking is water, including spas and minaral springs. Because of thath, the Serbian government prepared prospectuses for all companies that can cooperate with Qatar companies, especially prospectuses for 36 spas that are in the process of privatisation, for which Qatari companies are interested. The spas could be both revitalised according to the highest standards and also, it could make a permanent basis for the influx of Qatari and other Mideast or Arabic tourists who are willing to enjoy the mild climate and abundance of mineral spas of Serbia. It is worth noting that the Qatar Investment Fund has $170 billion and the small country is seeking the place for its investment, and the current pressure from the neighbours can only open "the western doors" for Qataris.