This year, Adecco Group donated the funds provided after the achievement of the global objective of Win for Youth (W4Y ) humanitarian initiative, to the Novak Djokovic Foundation. Marko Kolenc, the Adecco Serbia Country Manager handed over the voucher to our best tennis player during the preparations for the Davis Cup, on the court of the Aleksandar Nikolić Hall in Belgrade.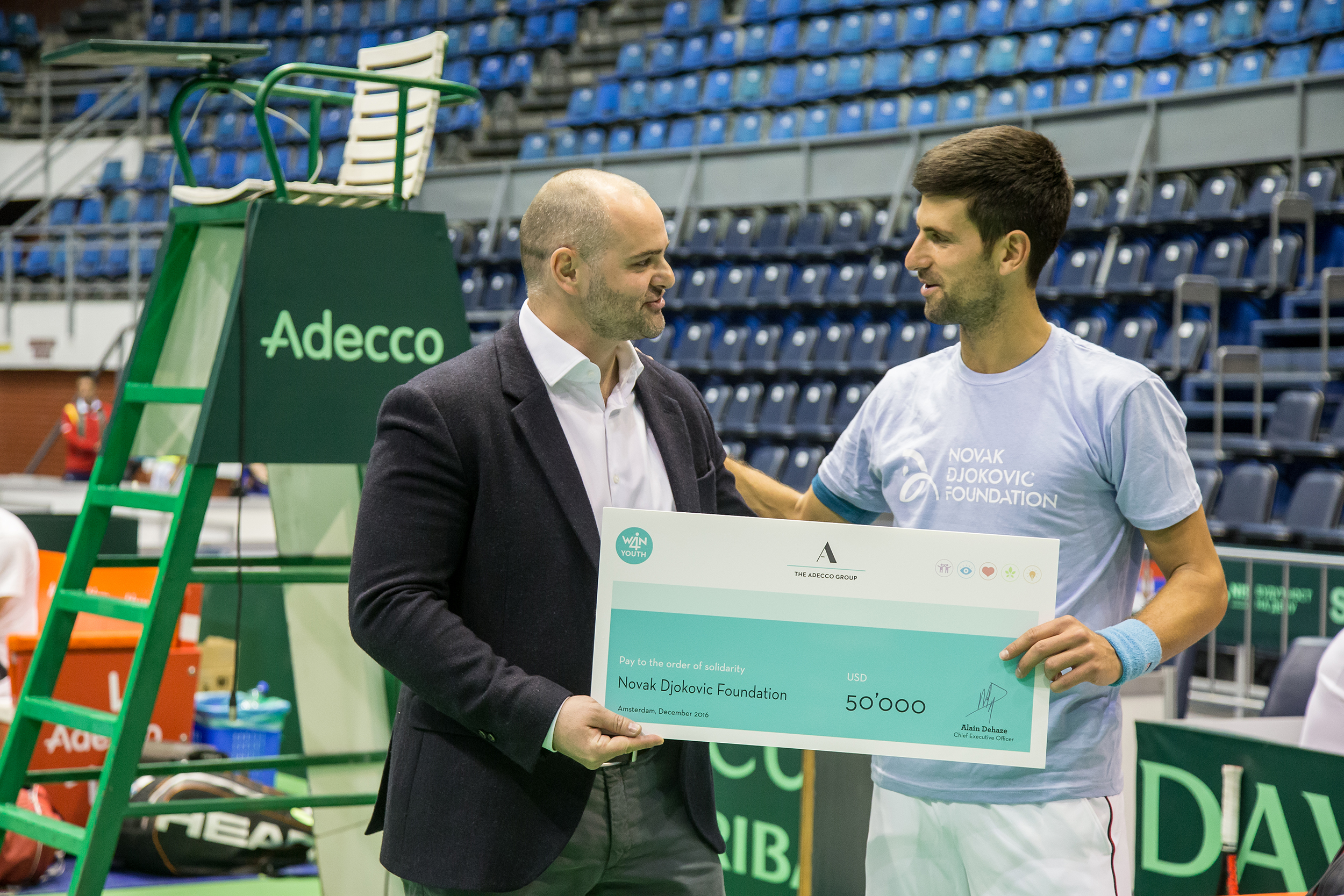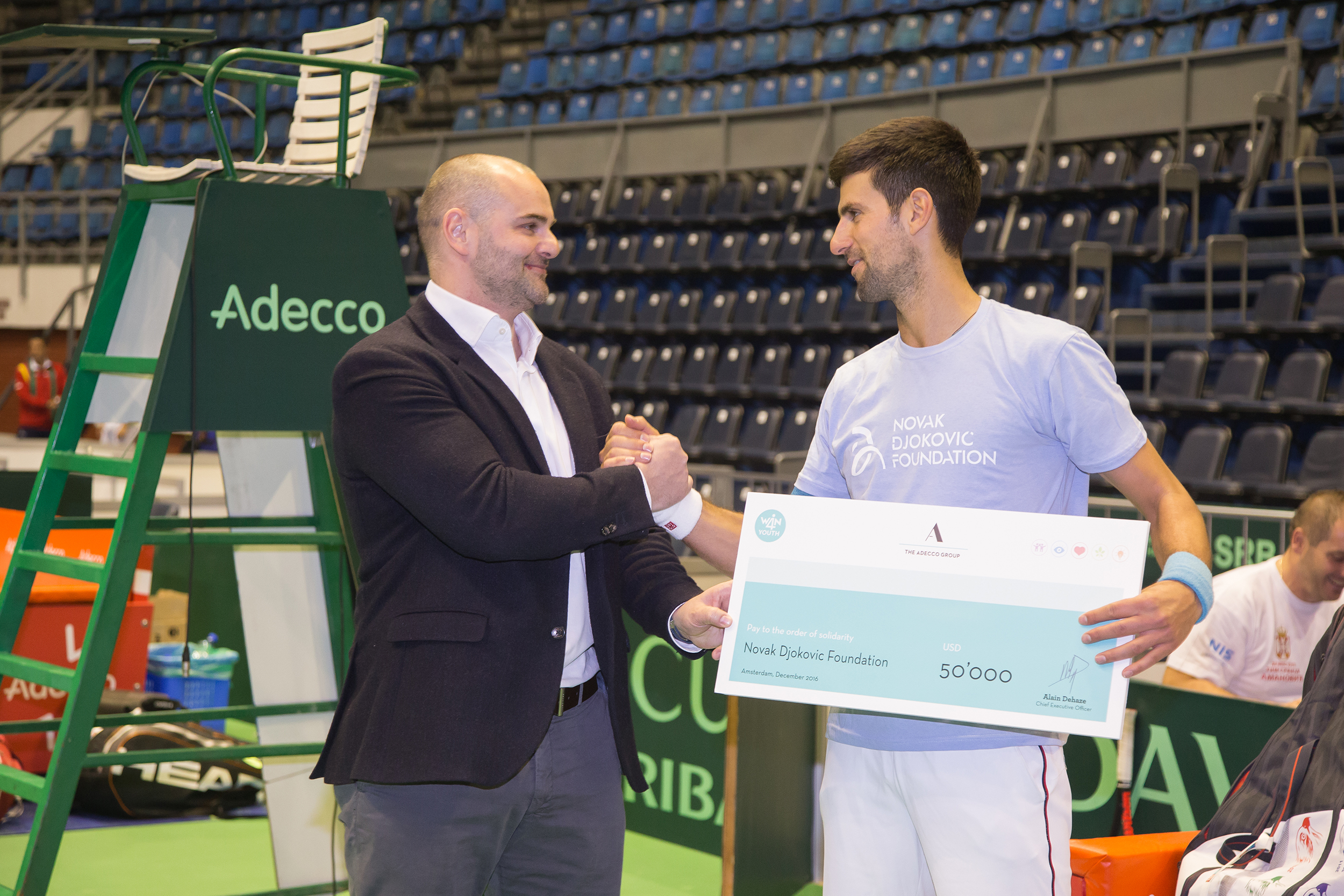 Adecco chooses one sport each year, and sets the objective consisting of the number of kilometres that need to be collected at the global level. This year's objective of the W4Y initiative set for the employees with their partners and clients was to "clock up" 3,500,000 km in triathlon. This objective has been achieved, and kilometres converted into money intended for chosen foundations all over the world. This year, one of the chosen foundations is the Novak Djokovic Foundation, and the collected money will be used to help children in socially vulnerable communities in Serbia.
Upon handover of the voucher, Marko Kolenc, the Adecco Serbia Country Manager, said: "We are proud to have an opportunity to play alongside Novak Djokovic in the most important match through which we are helping the future generations by investing into education and sport."
Win4Youth is a humanitarian initiative that motivates and inspires Adecco employees, partners and clients all around the world to engage in sports and in this way take part in a charitable action to donate funds to those who need it most.