Air Serbia, the national airline of the Republic of Serbia, has announced that Duncan Naysmith has decided to step down for personal reasons after four years as Chief Executive Officer, and will be pursuing a new career opportunity within another airline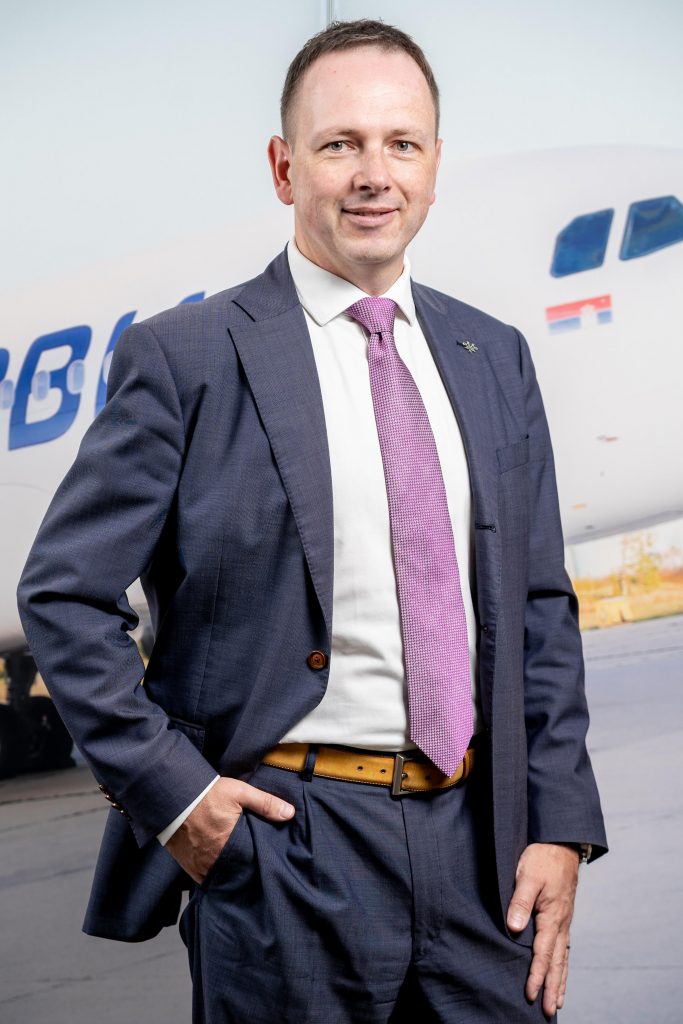 Jiri Marek, who is currently the airline's General Manager Commercial and Strategy, will be appointed as the new Chief Executive Officer on 1 January 2022. Jiri Marek brings more than 20 years of airline management experience, where last 13 years had been holding senior roles within multiple airlines.
Duncan Naysmith will consistently with the company's leadership transition plan start a handover process to Jiri Marek, who will assume full management responsibilities on 1 January 2022.
Branislav Pejčić, Chairman of the Supervisory Board of Air Serbia, said: "On behalf of the Supervisory Board, I extend my personal thanks to Duncan Naysmith, who had been navigating the company through a successful transformation program enabling the growth of Air Serbia in 2019, this outstanding path, unfortunately, had been disrupted by the outbreak of COVID-19 pandemic. Particularly I would like to appreciate his dedication, effort and leadership during the current pandemic, steering Air Serbia through unprecedented turbulent times.
"Air Serbia is rapidly recovering, aiming to achieve 2019 pre-pandemic levels by 2023 and consequently to embark on the continuous growth phase as a regional leader. The airline is a symbol of national pride and its continued success is a testament to its dedicated workforce, holding a fundamental supporting role during pandemic, enabling sufficient inflow of medical materials, vaccines and safe return of stranded citizens around the globe.
"Jiri Marek had been leading network expansion and commercial transformation to be delivering record breaking results at the end of 2019 of 2.8 million passengers, continued by double digit growth in first two months of 2020. Air Serbia had been continuously outperforming aviation industry averages ever since during the pandemic and promptly reacted on new market opportunities. He is an experienced leader and has the complete confidence of the Board to lead the business throughout its recovery and development phase."