Last night, with flight JU876, Air Serbia commenced a direct service between Belgrade and Cairo. The Serbian national airline will be flying to the capital of Egypt three times a week, every Monday, Wednesday, and Friday.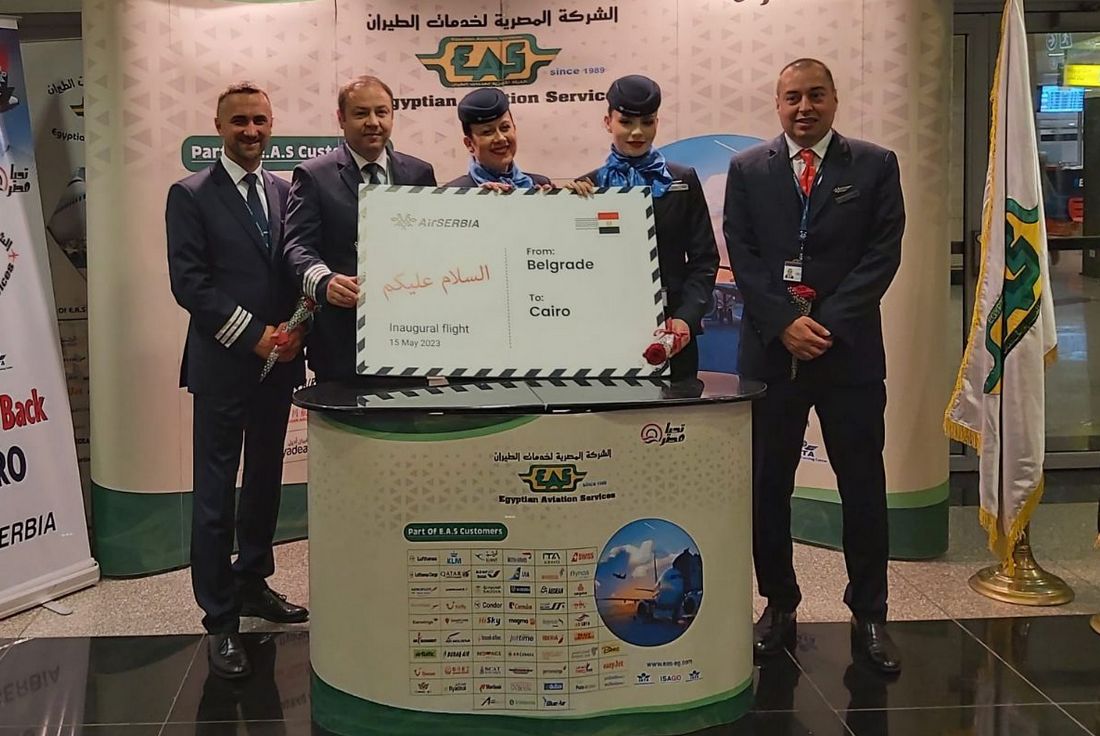 The inaugural flight of Air Serbia was ceremoniously welcomed at Cairo International Airport, located 15 kilometres away from the city centre. Representatives of the national airline and airport attended the event.
"When planning their vacations, tourists from our country and the region often choose Egypt. In addition to Air Serbia charter flights to the country's favourite resorts, such as Hurghada and Sharm el-Sheikh, as of last night, we offer passengers scheduled flights between Belgrade and Cairo. We believe that these direct flights will be a strong motive for passengers to visit and get to know the city on the Nile," said Boško Rupić, General Manager Commercial and Strategy Air Serbia.
The capital of the Arab Republic of Egypt brings the past, present, and future together, and its architecture is evidence of the many civilizations that have been present in this part of the world throughout history. The streets of Cairo are constantly filled with the scent of perfume, papyrus, spice, fish, and hookah, while the pyramids, mummies of ancient pharaohs, and treasure collections alternate with luxury hotels, skyscrapers, and jazz clubs. A unique combination of traditional and modern can be found in every part of the city.
With the introduction of direct flights between Belgrade and Cairo, passengers flying from Cairo via Belgrade have access to good connections to Amsterdam, Berlin, Bari, Paris, Dusseldorf, Rome, London, Ljubljana, Madrid, Milan, Prague, Tivat, Vienna, Zurich, Zagreb, and many other destinations in the Air Serbia network.
On May 11, a reception was held at the Egyptian embassy in Belgrade, where the flight between Belgrade and Cairo was announced.