Air Serbia, the national airline of the Republic of Serbia, today announced the commencement of a twice-per-week service to Geneva on 25 March 2018 as part of an upcoming network adjustment. Scheduled to operate on Thursdays and Sundays using an Airbus A319 aircraft with 144 seats, Geneva will be Air Serbia's second network point in Switzerland after Zürich.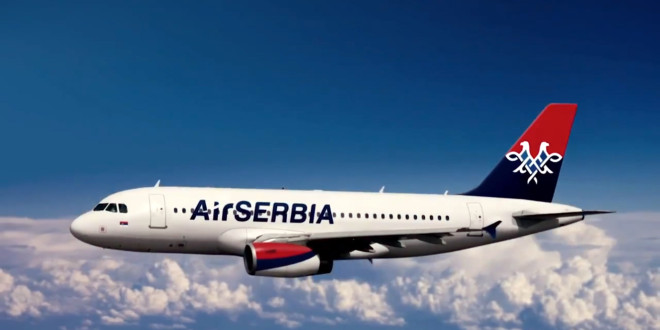 A global center of finance and diplomacy, Geneva is home to the headquarters of more than 200 international organizations and is known for its eponymous alpine lake, the largest in the European Union.

On 25 March 2018, the same day as launching flight to Geneva, Air Serbia will substantially increase travel options to Zürich by increasing the service to 17-weekly, up from 14 currently.

The airline is also set to amend its Prague service on 19 May 2018 from a ten-per-week operation on an ATR-72 aircraft to a daily service, with five flights operated on a larger Airbus A319 aircraft, providing increased comfort levels and more weekly seating capacity overall.

In addition, the adjustment will see Air Serbia move its New York operation from a three to a two-per-week service between 5 February and 19 March 2018 to better reflect travel demand. The service will then be ramped up to six weekly frequencies during the peak season between 18 June and 16 September 2018, up from five previously.

Veljko Ristić, General Manager Commercial of Air Serbia, said: "With its remarkable heritage and global influence, Geneva is a great addition to Air Serbia's route network. By linking Belgrade to a second Swiss city, we will increase air connectivity between Switzerland and Serbia​, strengthening trade and tourism, and provide easier access for the community of 30,000 Serbians living in the surrounding Swiss cantons and French departments. This will be coupled with adjustments to our Zürich, Prague and New York services that are designed to optimize commercial performance while ensuring Air Serbia continues to meet market demand."