Technology has created more choices and opportunities in communicating with clients. Changes in consumer behaviour and desires are constant, but they are always more visible and faster in emergency situations.
"We have been taught that crises often cause lasting changes and accelerate the course of history. Today, we are witnessing how the pandemic affects the changing economic, social, political and cultural spheres, and thus communication at all levels. We can't be too relaxed anymore, while changes, trends and projections of current and future habits, needs and expectations of clients must be monitored on a daily basis."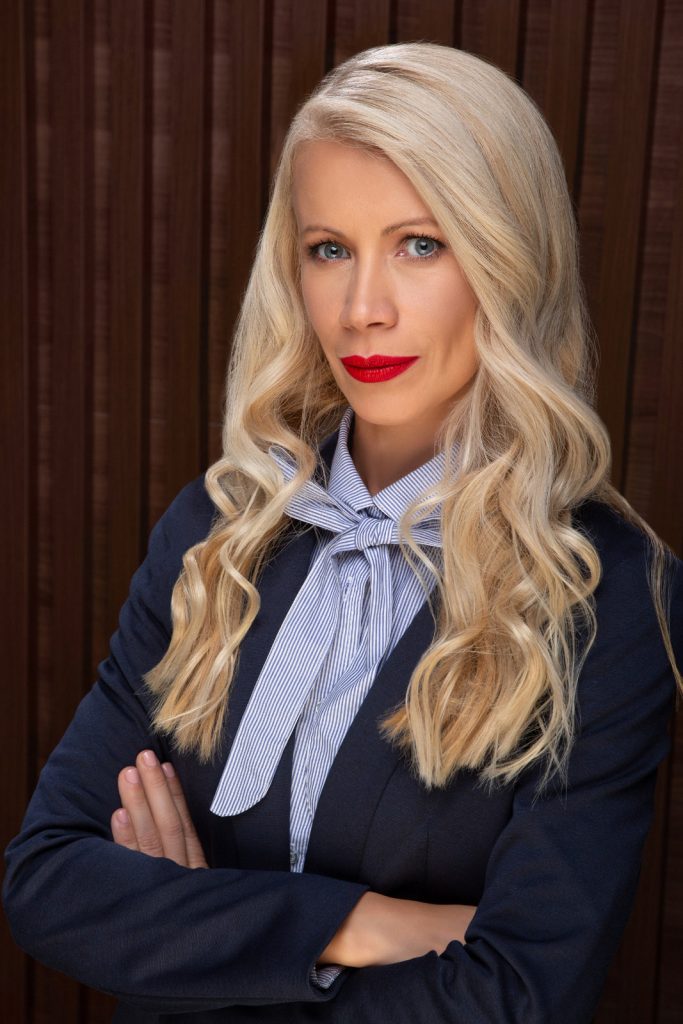 How do you handle your clients today as opposed to the pre-COVID period? 
Expectations are higher, so starting from crisis communication, external and internal, every company, if it does not want to be average and wants something more than just surviving on the market, must invest more in innovations in all areas, especially in communication. Communicating properly, sending out a clear message to both employees and clients, and coping with a sea of (dis)information is today more than ever, crucial. Calmly and rationally, but quickly enough, we need to make certain decisions, based exclusively on verified information, which should be viewed from several angles. Only in this way, while adhering to all the pre-planned steps, we can achieve positive results. Thanks to this approach, our Novaston platform has managed to annul the initial blow to its clients, and we welcome the New Year with new projects, not only in Serbia but also in the region.
How much has consumer behaviour, customer requirements and media consumption changed?
We are now getting more information through online media and every company, especially in the retail sector, has to adjust its business accordingly. In terms of marketing communication, the situation is getting increasingly complicated because customers have more and more choices, and the competition has never been stronger, at all levels. It is no longer important just to have a good and diverse offer or to provide a good atmosphere, but consumers want to have the simplest possible shopping experience. That is why more money is being invested in research and campaigns. The pandemic has changed where and when people shop – now, they visit stores less often, shop locally and plan outings more carefully than before.
---

"Timeliness and responsibility in providing accurate information remain important, but there is also a growing need to add to this transparent and well-designed communication"

---
The digitalization of services has changed shopping, but still, the ability to see and touch items that you buy is still an important factor for consumers. Practicality, care and speed have become the most important trends, as is the combination of physical and digital tools for a better, stress-free, consumer experience. Stores must be crowd-free, easily accessible, with ample parking, food and beverage outlets, special offers, offer the possibility of buying bus and train tickets, etc. Consumers want information on when to plan the best time to shop (discounts, promotions, avoiding crowds), but also personalized help and advice in choosing items they want to buy.
What will happen to the communications industry in the coming period?
Although many experts believe that the pandemic will not last long enough to completely change human communication, we are witnessing changes at all levels that will certainly remain in some form or even spread in the coming period. We have been read a lot about adapting to virtual communication and how working hours have become undefined. Communication through computer programmes and mobile applications is so efficient, that it will surely become even stronger. Online classes and conferences have become a reality and will probably, in some way, spill over into other areas that involve physical presence and personal contact. Negative consequences, which will be a great challenge, still relate to preventive hygiene measures (employees require more personal space), job uncertainty and earnings as a result of the global crisis, as well as lack of quality communication and alienation. Employees now rely more on informal communication.
In which way did we adapt to the so-called 'new normal'?

In the past period, and for the first time ever, most companies have clearly put their employees, their safety and health at the forefront. They also reorganized their work so there has been no stagnation as such and 'production' was smooth. Today, we are witnessing that some aspects of social life are likely to return as close as possible to the pre-pandemic period, and the transitional period will be less intense. Timeliness and responsibility in providing accurate information remain important, but there is also a growing need to add to this transparent and well-designed communication without which it is impossible to make business decisions. Interestingly, having adequate internal technology is one of the main challenges for internal communication. Today, according to global research, about half of companies believe that they need to invest more in improving digital channels in internal communication.