Khachatur Almazian is a violinist, producer, actor and co-founder (together with Serbian cellist Tamara Savić) of the Almazian Symphony – an all-female international orchestra.
The Almazian Symphony released its first album with Sony Music Entertainment, in partnership with French National TV, has performed twice at the EXIT Festival, played at the opening of the 1st Kustendorf Film & Music Festival, recorded soundtracks for Emir Kusturica's latest film "On the Milky Road", in which Khachatur Almazian also featured in scenes alongside Monica Bellucci, made its Russian debut in Moscow's most exclusive Barvikha Concert Hall, was invited by UNESCO to perform in Paris, and has recorded many other achievements. The versatile Khachatur Almazian was also president of the jury for the Miss Serbia 2017 Beauty Contest. Here we speak to him about his amazing career.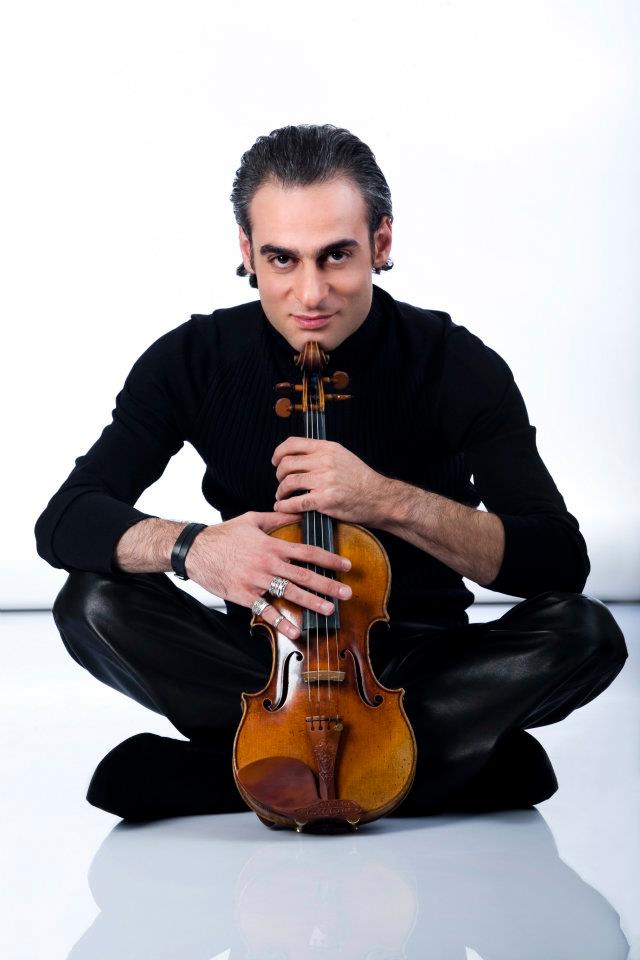 You have proved very successful in your career since your immigration. How difficult was your route to success? 
I think the tools are my background and my character itself. I was born into a very artistic family and went to a fantastic school in Armenia, where I had great teachers – Petros Haykazian and later, at the conservatory, Villy Mokatsian. They inspired me to choose music as my vocation. When I moved to Europe, I had the good fortune and opportunity to study with one of the greatest violinists, Igor Oistrakh, at the Brussels Royal Conservatory. The turning point of my studies in Belgium came when I won the Belgian Radio & TV Competition, which opened many doors for me, leading to performances in Europe, North America and Asia. My character has always led me to seek improvement in everything I did. I continued my studies in Paris under Eduard Wulfson and in New-York with Misha Keylin. Back then I took this chapter of my life only as an opportunity to gain knowledge, while today I realise that that was my first investment in self.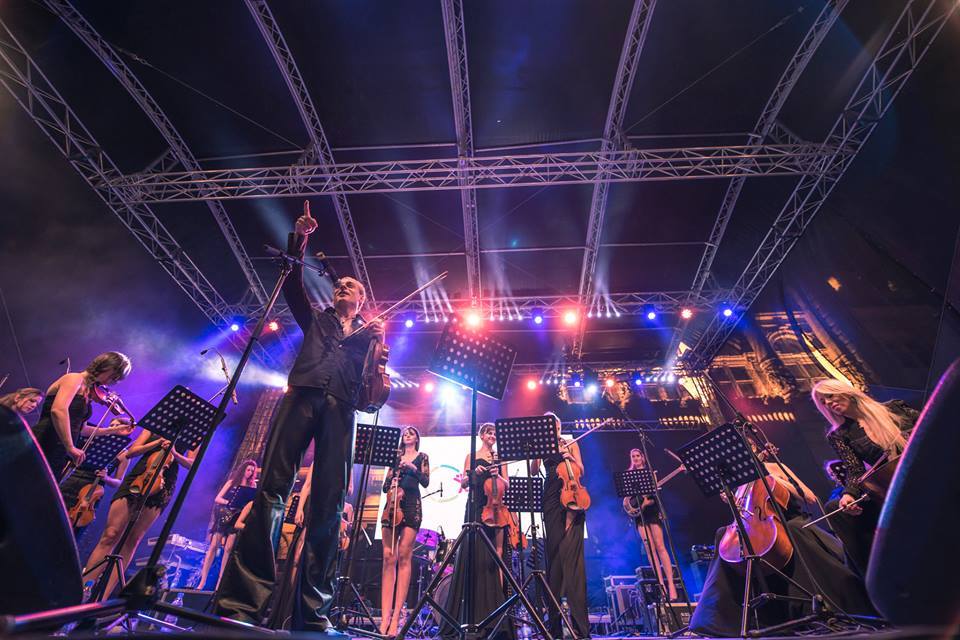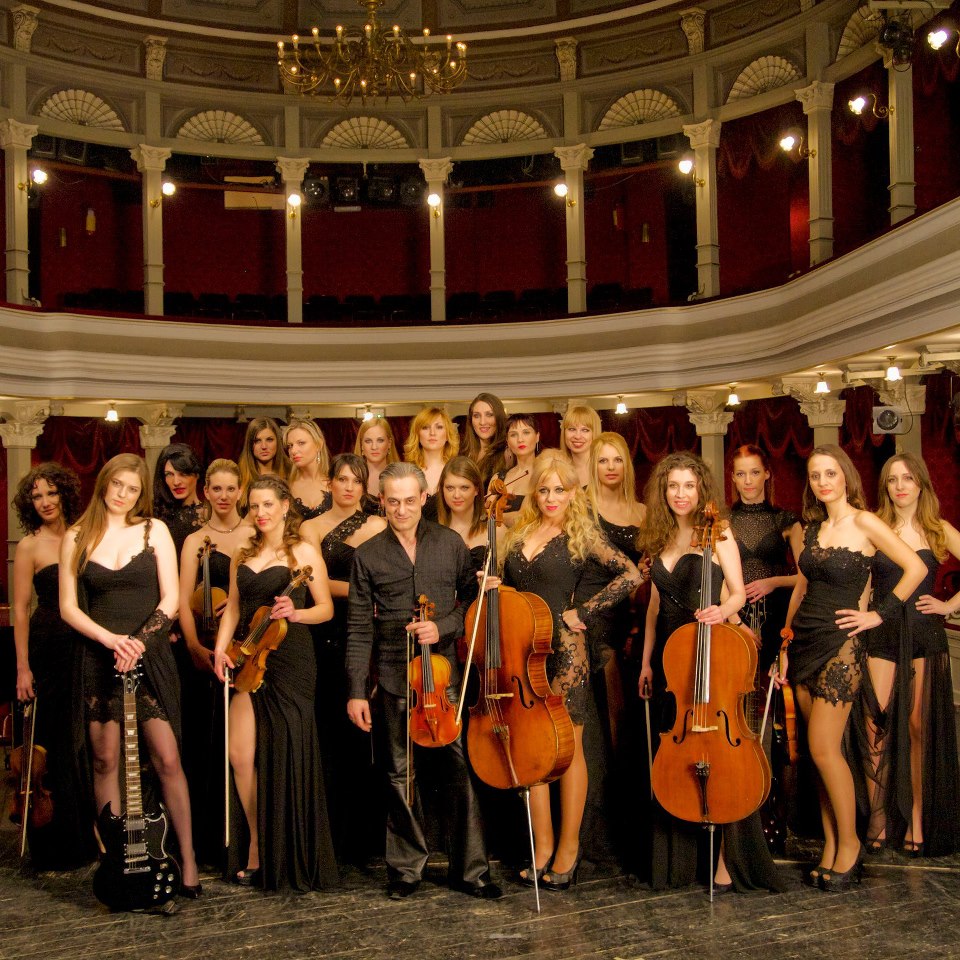 You created the Almazian Symphony as an all-female international orchestra. How did you get the idea for that?
At some point in my life I realised that I wanted to create something very new; something out-of-the-ordinary that didn't already exist. My goal was to combine unconventional musical arrangements with highly skilled performance and the visual aspect of having 25-30 gorgeous women on stage at one time. I chose renowned classical masterpieces, such as Vivaldi's Four Seasons, with the idea of converting them to a completely new sound, with pop and rock style. That's why, alongside classical instruments, I also have drums, electric and base guitars, backing vocals, a keyboard and recently even a DJ.
I knew it wouldn't be possible to retain the attention of the audience with the beauty of the girls alone, so I sought out very talented and devoted professionals and can now state with pride that I have a wonderful team. All my musicians received classical training at different conservatories around the world and many of them are winners of international competitions. They hail mostly from Serbia, but also from the U.S., Montenegro, Russia, Canada, Hungary and elsewhere.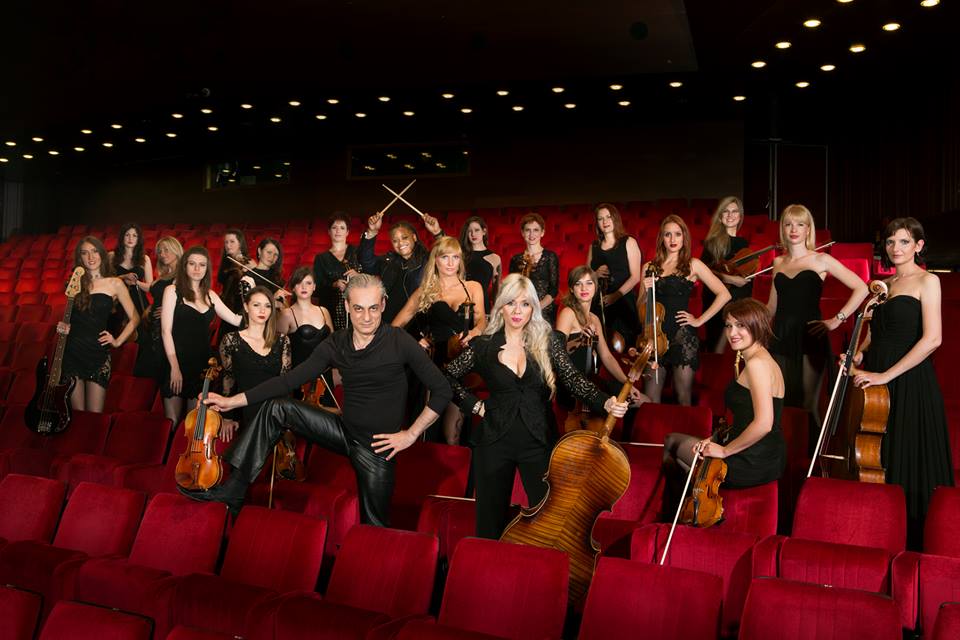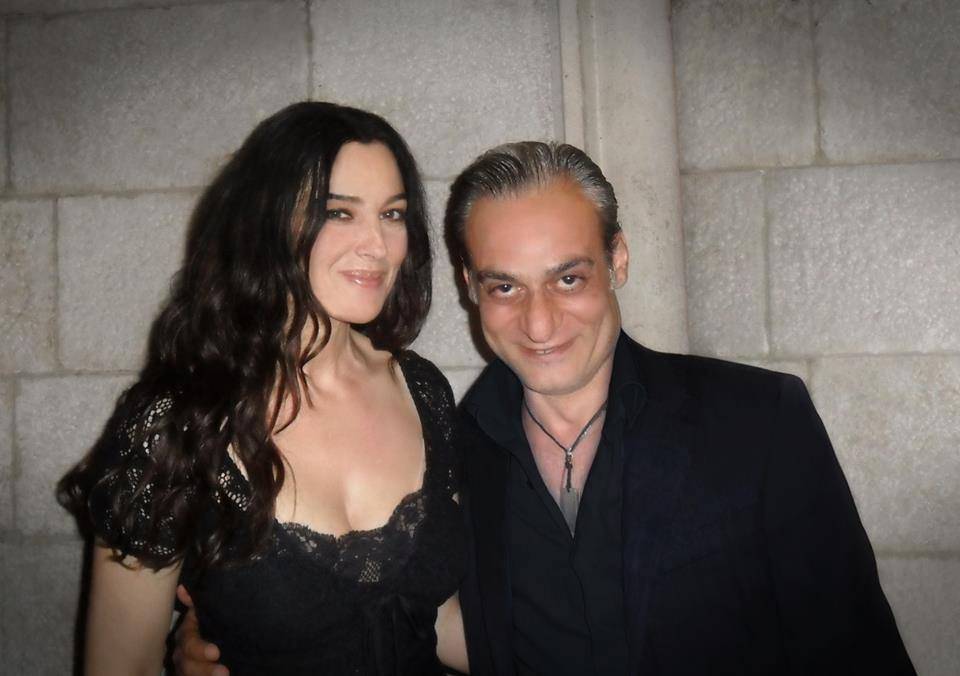 What are your plans for the Almazian Symphony
I am only working on major projects and don't look to maximise the quantity of performances. At the moment I am preparing a very special new multimedia show, which will involve other artistic elements besides music. You will hear more about that in the near future. In the meantime, I am busy as the head of Almazian Productions. One exciting upcoming project is my new role as the general producer of the operatic production "Carmen" at the Serbian National Theatre.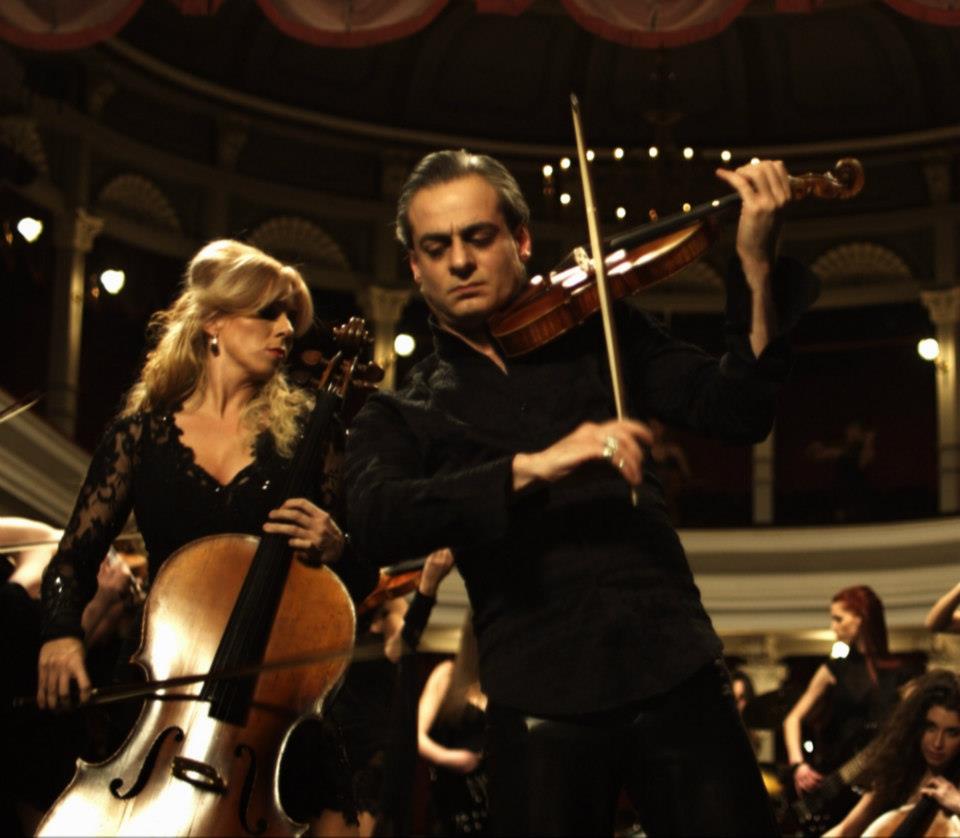 You collaborated with Serbian film director Emir Kusturica, one of the world's best-known and awarded directors. What did you work on together? 
Precisely 10 years ago, immediately after our premiere performance, we approached Kusturica to introduce the project to him. His impression was so positive and strong that he invited my orchestra to devise and perform the opening of his now-already-historic First Kustendorf  Film & Music Festival. After that I invited Emir and his group, The No Smoking Orchestra, to perform in Armenia in 2010 and 2015. These visits had national importance for Armenia, literally, as we had meetings with my country's president, prime minister etc. I also invited Emir to appear as a special guest during our debut performance in Moscow. For me personally, but also for all my artists, it was a great honour to be selected by Kusturica to record the soundtracks for his last film, On the Milky Road, which stars Monica Bellucci, Sloboda Mićalović and Miki Manojlović. These recordings were an absolute priority for me for four consecutive years.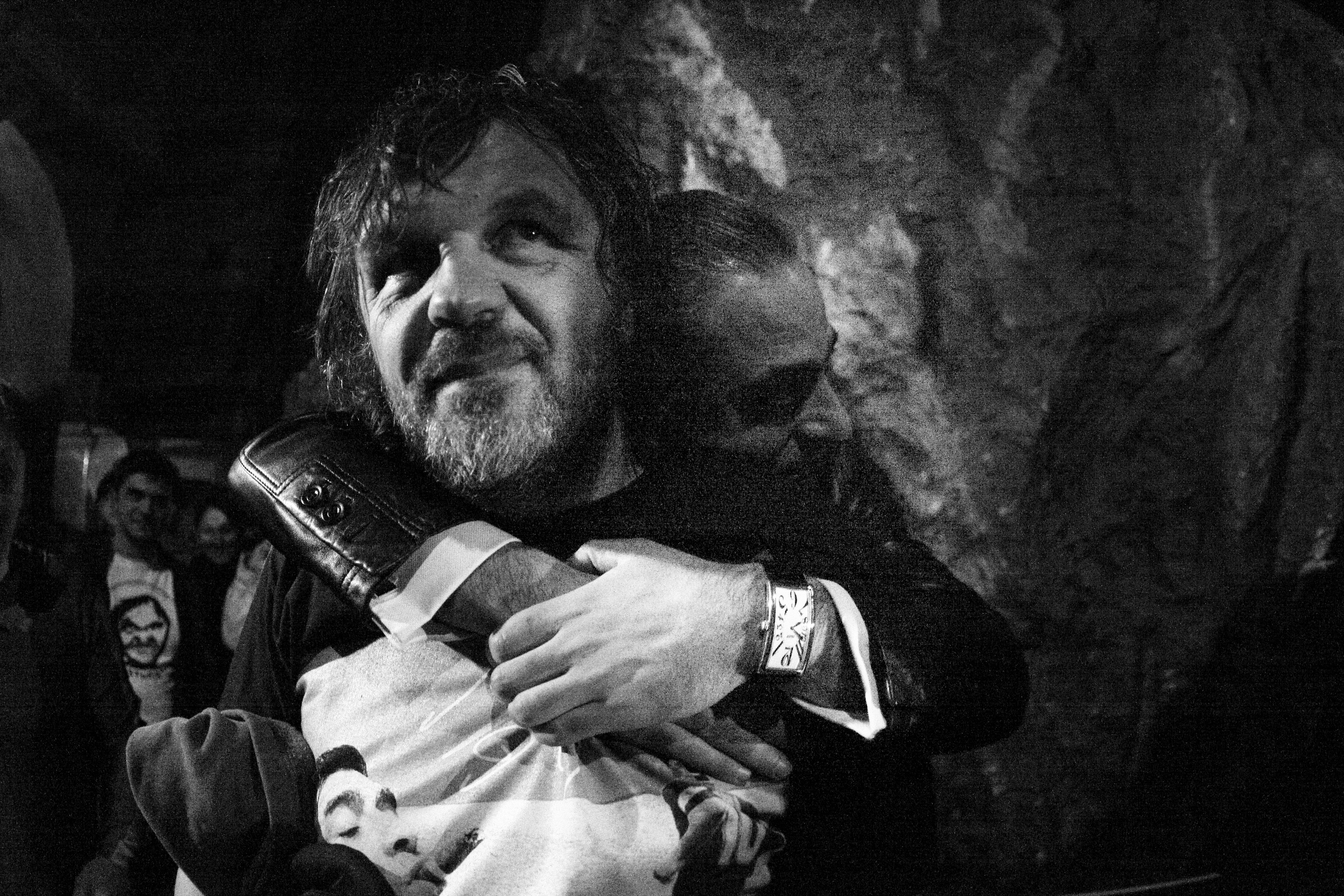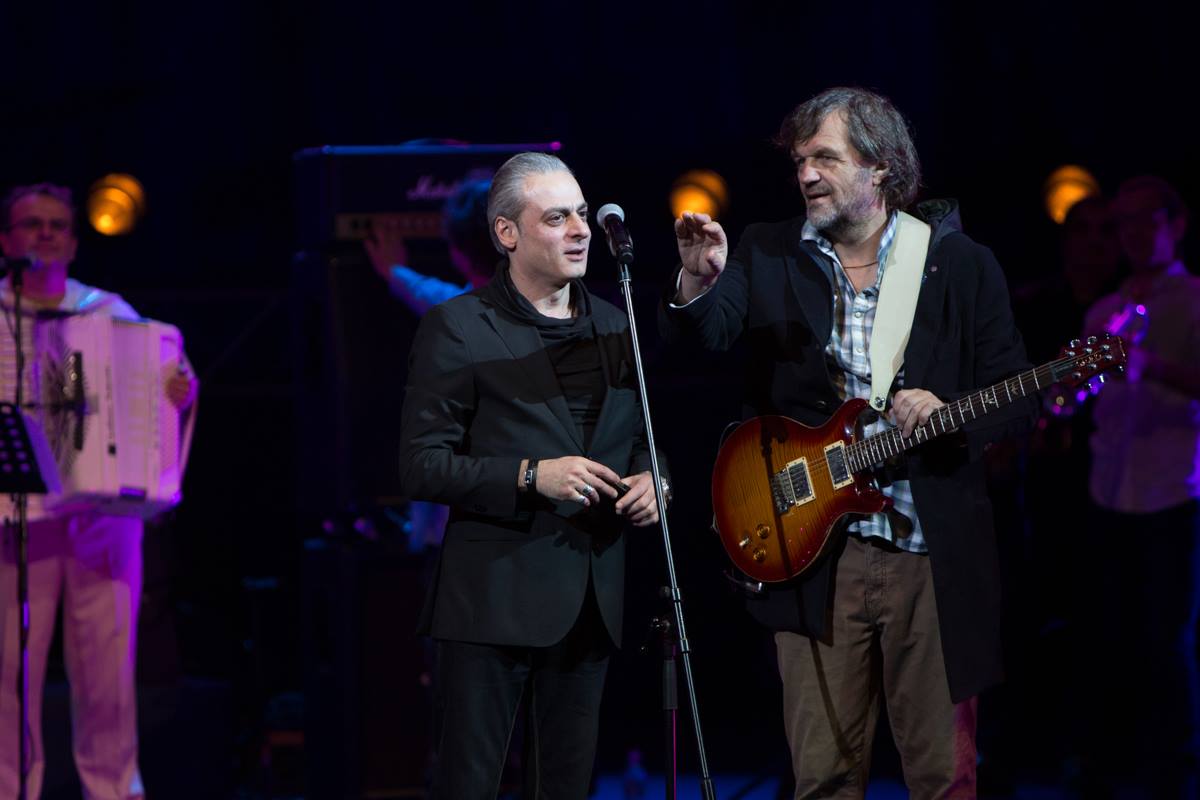 An interesting juncture in your diverse career came with your acting role alongside ultimate world diva actress Monica Bellucci. What were your impressions of her as a person; and was it hard for you to switch from being a musician to performing in a completely different field like acting? 
Monica is unique in her behaviour. I've met many world-renowned celebrities in my life, but I've never met anyone who is quite so simple, modest and natural. She also happens to have brilliant intelligence and a great sense of humour, as well as unbelievable charisma that blows your mind. She is a great professional. Apart from being among the most beautiful women in the world, she is also the most organised and disciplined person I've ever met. For Monica, shooting at seven am means seven o'clock sharp! Her attitude towards the people she works with is also an example. Even when she was shooting her solo scenes, there were about 200 people around – not only the professional crew, but also drivers, cooks, security staff etc., and she knew everybody by name. She appreciates everything and everybody's job, and "thank you" is something that Monica seems to be saying constantly. 
I received a call from Boban Dedejić, Kusturica's casting director, who said that I had been selected for a small acting role as Monica's tailor. I thought he was joking, as is often the case between us, but the call was real. Indeed, all my life I have thought that I could be a good actor, as I am accustomed to appearing on stage, in front of TV cameras etc. During shooting I came to understand that the acting profession is extremely difficult. It requires huge talent, but also a lot of very hard work. Already after an hour of shooting I realised that acting is not my natural habitat and that I am galaxies away from my dream of being good at it. But I am very thankful to Monica for her support and patience while we were shooting the scenes. This period is certainly one of the brightest in my life.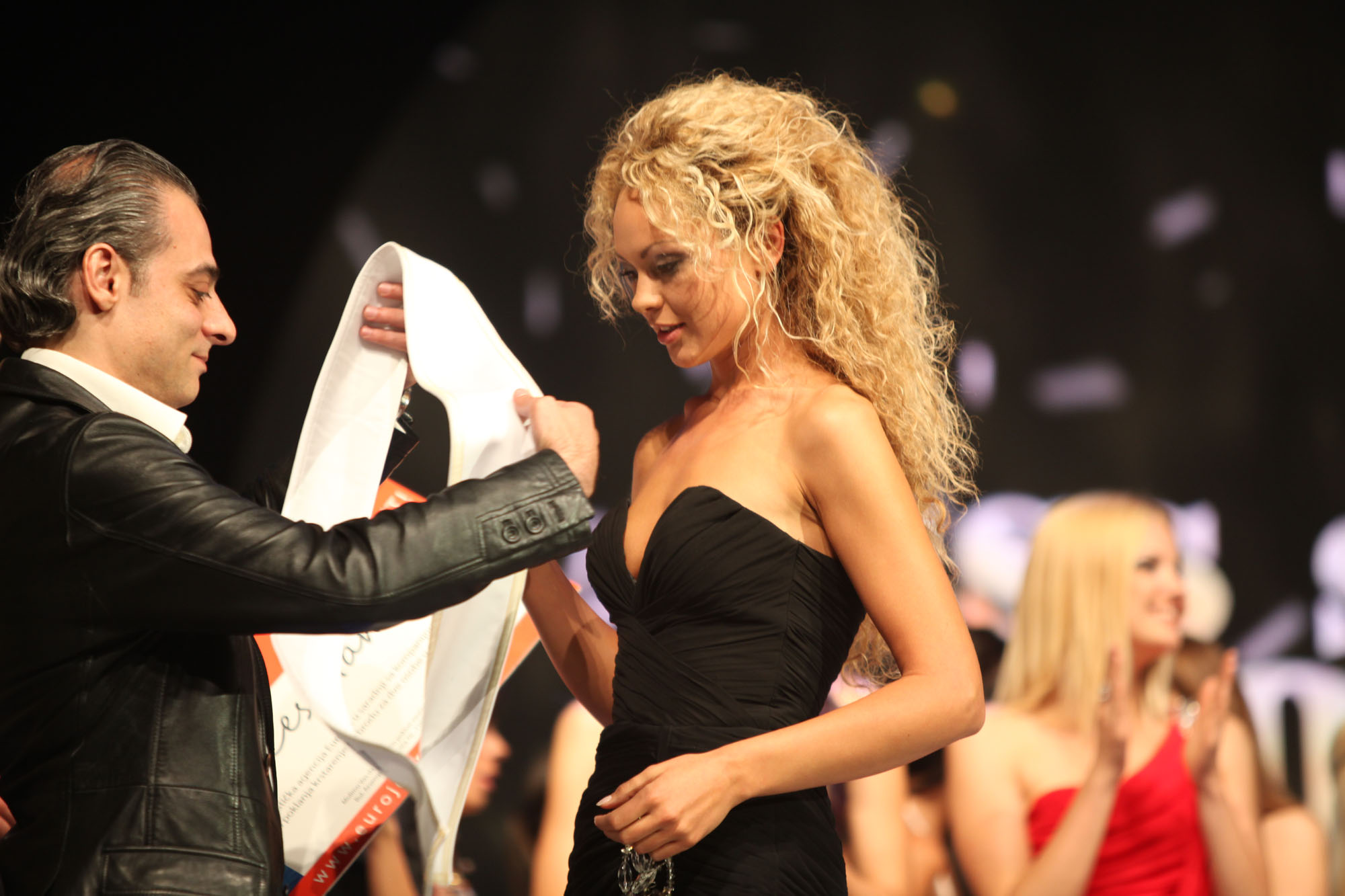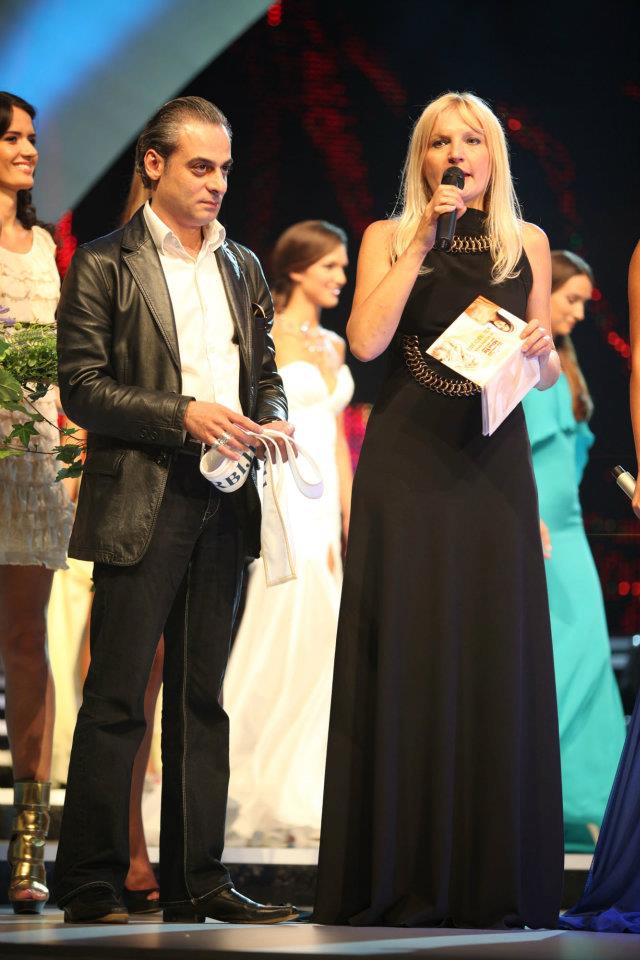 You often say that you love Serbia so much. How did you develop this love for Serbia? 
Serbia was a case of love at first sight for me, due to the people, of course. For me, every country is all about the people. Serbia became my second home. Serbs are very brave, extremely talented and successful in sport, the arts, music, science and even fashion. Actually, Armenians and Serbs share the kind of similarly tragic history that builds very strong national pride and identity. Just like Armenians, Serbs stick strongly to their traditions, are dedicated to their families, understand real friendships, are exaggerated in their love and self-sacrifice for children etc.
I am also amazed by the nature and beauty of Serbia. It is phenomenal and breath-taking for me to consider that Belgrade has been the scene of 114 battles and has been razed to the ground 44 times, but has each time been resurrected like a Phoenix, time and again becoming one of the most important centres of human culture and life in Southern Europe. I spent a long time living between Belgium and Serbia, trying to spend as much time as possible in Serbia. It is there that I find my motivation, inspiration and creative ideas, all supported by true friendships and the love I receive there. The nightlife in Belgrade and Novi Sad is also unique, probably unlike anywhere else in Europe. And I find Serbian women to be the most beautiful. 

You have twice been invited to preside over the jury of the Miss Serbia Beauty Contest. What is the difference between the Miss Serbia event and other similar contests elsewhere in the world? 
For me, first of all, the personality of the head of the MissYu company – Vesna de Vinča – is very interesting and impressive. A renowned journalist, writer and producer, she is a very well-educated and intellectual woman who grants individual scholarships to all finalists in the contest, such that over the course of these years almost 350 scholarships have already been granted. These young ladies can choose their universities and future occupations, and that's a very unique fact compared to other beauty pageant contests. The Miss Serbia winner also represents the country at Miss World and Miss Universe contests, which makes all winners ambassadors of their country in a way.