Ambassador of Egypt to Serbia, Amr Aljowaily, met with Serbian Minister of Innovation and Technological Development Nenad Popovic discussing bilateral cooperation in the field of information and communication technology. Aljowaily highlighted the positive indicators of the growth of the sector in Egypt, the incentives to support competitiveness, the elements of the ICT strategy (2018-2022) entitled "Digital transformation and integration", as well as the activities of innovation and entrepreneurship programs through the Center for Technological Innovation and Entrepreneurship.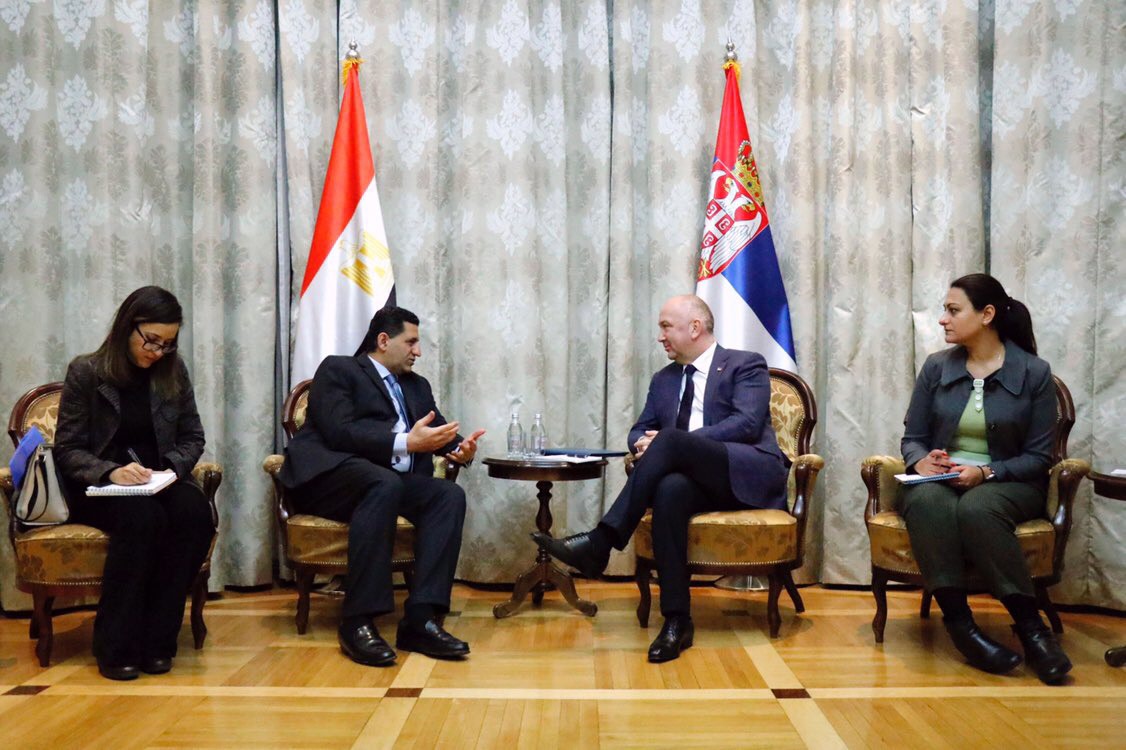 For his part, the Serbian Minister of Innovation and Technological Development reviwed experiences of working group on innovation and digital development as part of the work of Joint Economic Commissions, expressing interest in the prospects for bilateral cooperation in view of the steady growth of the ICT sector in Serbia within the regiona of the Balkans.
Ambassador Amr Aljowaily added that the meeting also addressed Egypt's current experience in establishing Knowledge City in the new administrative capital and integrated technological zones throughout the country, as a potential area to share experiences on the subject of smart cities.