The Ambassador of Egypt to Serbia, Amr Aljowaily, met with the new Rector of the University of Belgrade, Professor Dr. Ivanka Popovic, to discuss academic cooperation with counterpart universities in Egypt in fields of common interest, especially Egyptology, Arabic language and international relations, especially Middle East studies.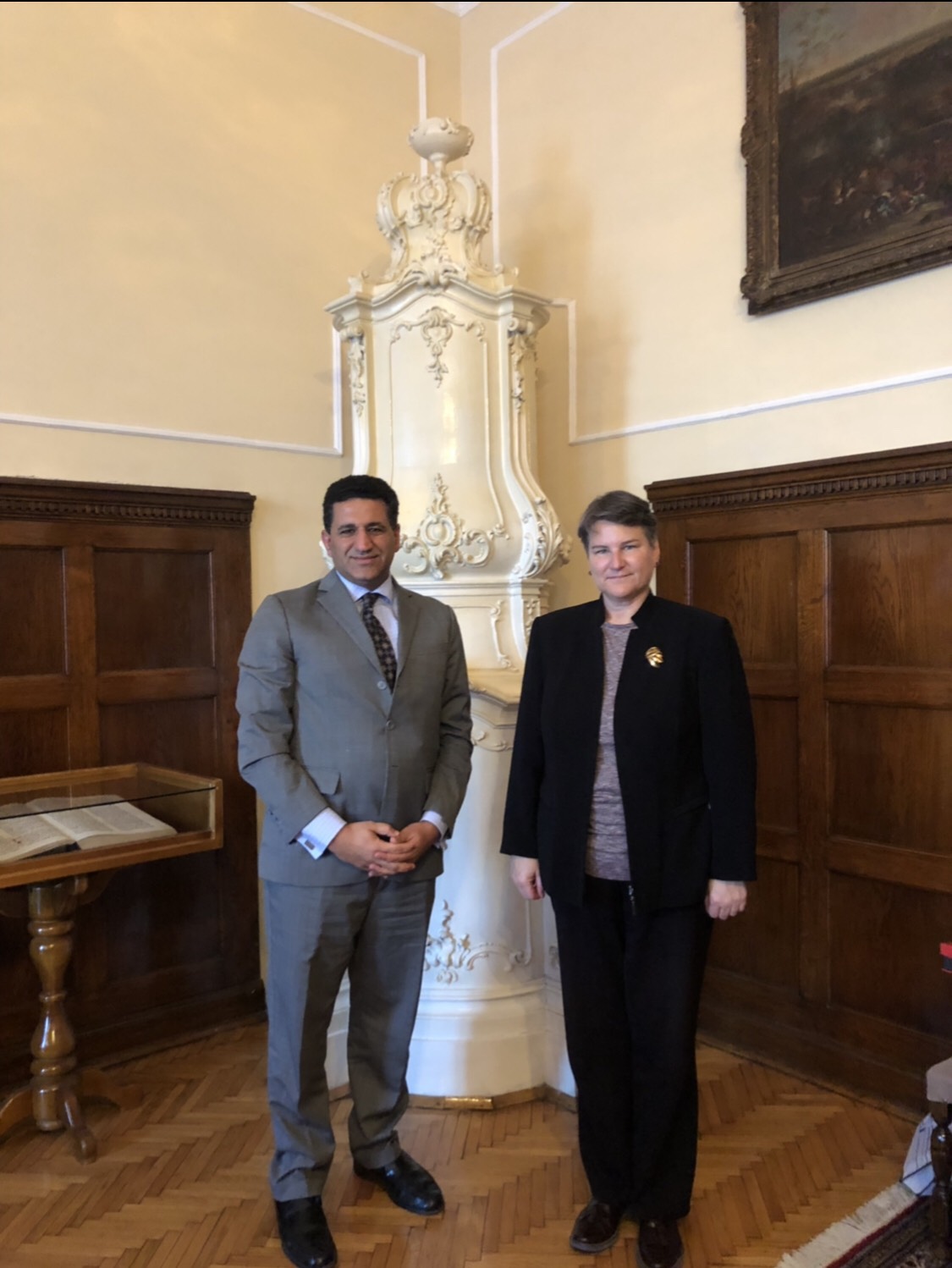 The Ambassador of Egypt in Belgrade said that the meeting discussed activities of the Faculty of Philosophy, especially the Department of Archeology, which is one of the best 200 archaeological departments in the world, as part of the Embassy's campaign entitled "EgyptALLogy" expanding the knowledge of ancient Egypt to the youth and general public. He added that the priority fields of cooperation with the University of Belgrade include the Department of Arabic Studies, which benefits from the dedication of 60 students per year, with a total of 250 students in the department, making it one of the largest programs to teach Arabic language and culture in the Balkans. "The Egyptian General Book Authority has invited the winners of the Arabic Language competition, graduates of this program, to attend the Golden Jubilee of the exhibition from January 23 to February 5, 2019 where the Arab League is the guest of honor, also in preparation of Egypt being the Guest of Honor of the Belgrade Book Fair in 2019", Aljowaily highlighted.
The Ambassador of Egypt to Serbia revealed that a round table was being prepared at the University of Belgrade with senior representatives of intellectual institutions, with the participation of the deans of the specialized social sciences faculties, representatives of educational and intellectual institutions specialized in foreign affairs to discuss Egyptian Serbian relations.
For her part, the Rector of the University of Belgrade welcomed developing academic cooperation in other specialized field, reviewing the potential of the University of Belgrade, which consists of 31 colleges, with 100 thousand students, and extends the academic corps to 500 university teachers. It is one of the top 500 universities in the world according to Shanghai Standard.