Pay for your insurance policy quickly, safely and easily at any time, from anywhere, 365 days a year, and even on holidays. AMS Osiguranje has launched a new generation of payment options – instant payment via IPS QR code – which allows you to pay without having to use cash or cards.
If you want to insure your car in the best possible way and purchase a Casco insurance policy, protect your home and things in it by buying property insurance or be carefree when travelling abroad knowing you have a travel health insurance policy, AMS Osiguranje now offers an option for you to pay for these insurance policies in the simplest and safest way.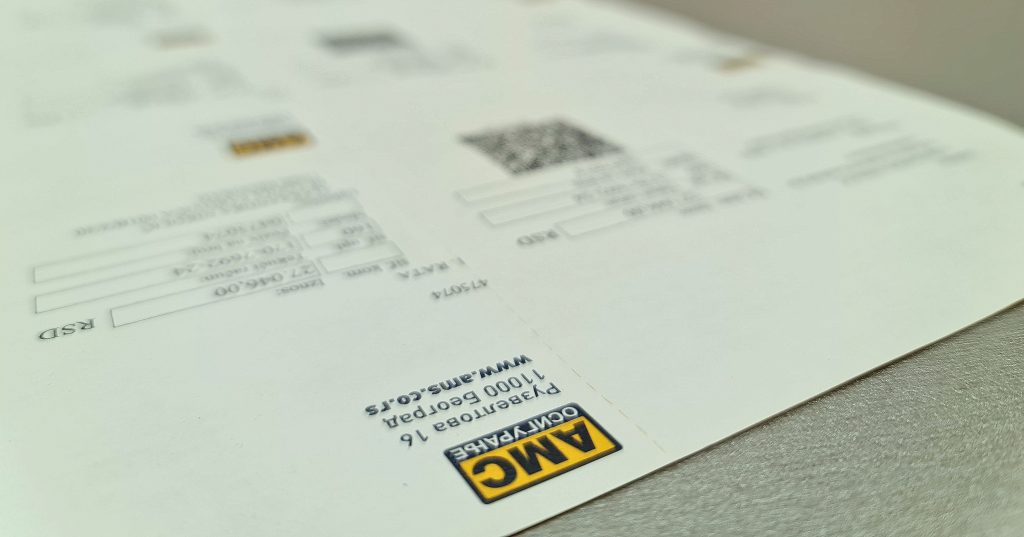 Following modern business trends, AMS Osiguranje has given its support to the National Bank of Serbia's initiative and started implementing the IPS payment system, thus enabling its policyholders to have a contactless payment in one go.
All you have to do is open your bank's application on your mobile phone, select the IPS option and scan the QR code from your account. The payment slip will be filled in automatically with all the necessary information, and it is up to you to confirm the payment or change the amount if necessary.
This payment system is a real relief for all users, especially if they are paying for a casco or property insurance policy in instalments, where the payment procedure is repeated every month. You no longer have to bother entering data on payment slips every single time and checking them to avoid an accidental error. Now, someone is doing that for you. Whether it is a weekend or a holiday, night or day, you can rest assured that your transaction will be completed, in just one step.
Make it easy for yourself and save your precious time. Choose AMS Osiguranje because we will make your life safer, easier and more enjoyable. For more information, visit www.ams.co.rs .