We're building a healthier future for people, communities, and the planet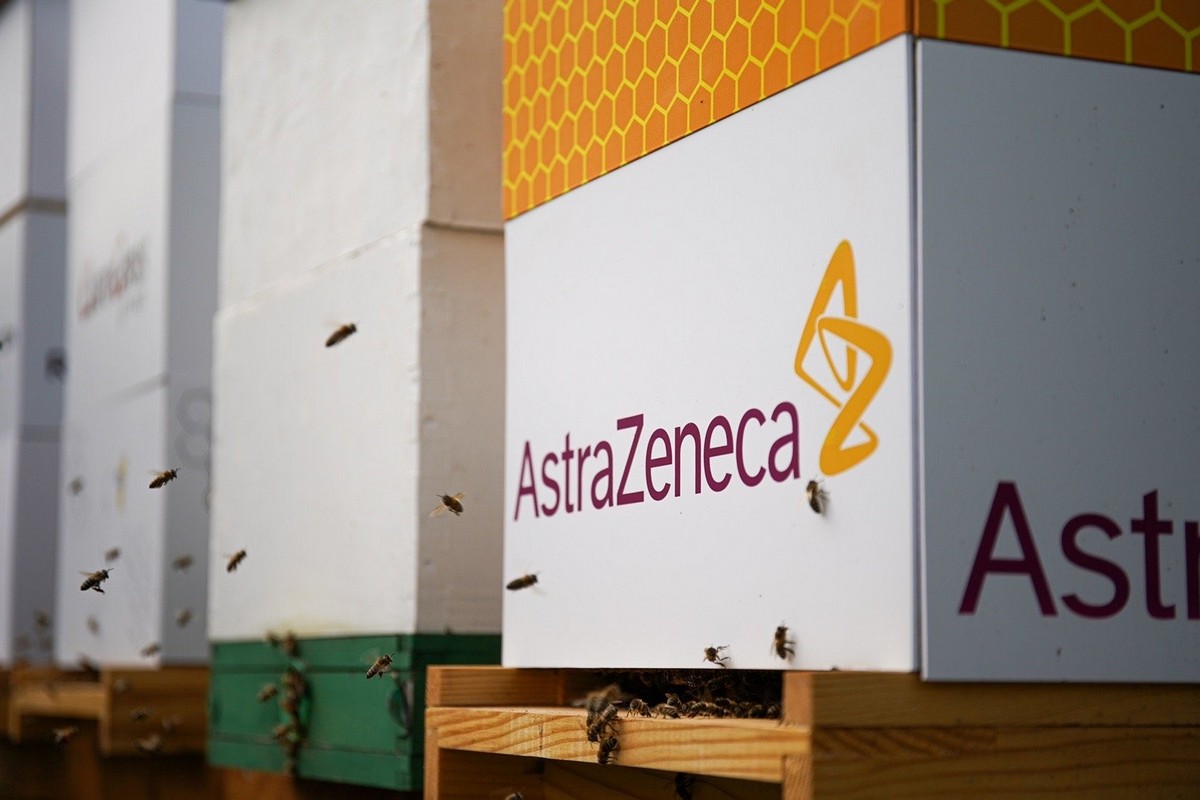 For us as a company, sustainable development means that through the power of science, innovation, and our global presence, we are building a healthier future for people, society, and the planet. Sustainable development is an integral part of our "Bold Ambition for 2030" and our company's strategic priorities.
Along with our daily efforts to make innovative medicines available to as many people around the world as possible, we strive to help the communities in which we operate in other ways through projects, collaborations, and employee volunteering.
The three fundamental principles around which AstraZeneca has built its sustainability strategy, which places health at the center of attention, are access to healthcare, environmental protection, as well as ethics, and transparency.
"The key program of Ambition Zero Carbon, which is being implemented globally, aims to reduce the company's carbon footprint. We are on a successful path to reduce production-related greenhouse gas emissions by 98 percent by 2026, as well as to halve the value chain footprint by 2030 and reducing it by 90 percent by 2045 to achieve a science-based net zero.
---
#BEEsustainable to increase awareness of the value of bees for long-term sustainability

---
The company's vehicle fleet is part of this program, and the goal is to fully transition to electric vehicles (EV100) globally by 2025. We are among the leaders in the country in this domain, and last year, two-thirds of the company's fleet in Serbia were hybrid vehicles (twice as many compared to 2020). The first electric vehicle in our fleet arrived in 2021, and now every 10th vehicle is electric, with all future purchases planned exclusively as electric vehicles. This will help reduce pollution in urban areas with heavy traffic.
We have started working on an urban beekeeping project in Belgrade as a way to keep up the good practice we do in this field. The project, which is being carried out in collaboration with the Nordic Business Alliance and the Association of Beekeepers, aims to aid bees in surviving in the wild.
Although bees provide us with honey, propolis, beeswax, and other valuable items, their primary function is pollinating fruit and vegetables. They indirectly make it possible to feed the entire human race. Climate change is the most obvious cause of their population decline, and as a result, the quantity and variety of food for the entire planet are in jeopardy.
We started by adopting three beehives with bee associations in Belgrade near the pier. The overgrown area around the pier was cleared, and honey plants were planted, thus creating a mini-ecosystem for the bees. AstraZeneca employees had the chance to volunteer and try out various beekeeping activities in addition to working with beekeepers and receiving their expert support; less than six months later, honey collecting started. In the centre of Belgrade, some 150,000 bees pollinated about 500,000 blossoms and collected 35 kg of honey. About 20 AstraZeneca Serbia employees volunteered their time to support all of these initiatives.
AstraZeneca Serbia's primary tagline is #BEEsustainable, which is actively promoted internally and publicly to increase awareness of the value of bees for long-term sustainability.
In the upcoming years, the plan is to keep up with these activities and expand them.
AZ Forest is a global tree-planting and maintenance program. In order to mitigate the harmful effects of climate change on people and the environment, the firm committed to planting 50 million trees worldwide by 2025.
In Serbia, we now traditionally plant trees every year, and the planting was carried out despite the challenging circumstances brought on by the pandemic the previous two years.
In December 2022, we established a new benchmark for social responsibility by planting 2,500 trees throughout the city of Belgrade in collaboration with the Faculty of Forestry, Belgrade's municipalities, and the "Čuvamo Naše" organization. The Faculty of Forestry students will take care of the forested areas, and this is the first place on Belgrade's territory where they will have practical classes, helping the academic community as well. One hectare of the forest is large enough to support some species of animals. This will result in creating a true forest, a lush haven for both people and animals.
---
Young Health Programme
The Young Health programme is another project that is traditionally carried out in Serbia with the goal of promoting healthy habits among the youngest. Making wise and healthy decisions instead of unhealthy ones, like the use of tobacco, has been the emphasis of this effort for the past three years. The project's emphasis in the coming period will be on a healthy diet.
Since our planet is our only home, AstraZeneca will continue to make investments in its preservation in the coming years to contribute to the development of a better future for all.