In the year 2018, ADVANTAGE AUSTRIA Belgrade organized a number of events, such as fairs, B2B-meetings between Serbian and Austrian companies, as well as workshops and seminars on legal and tax changes in cooperation with tax advisors in the Austrian law firms, which already have their subsidiaries or branch offices in Serbia. Branch office of the Austrian Economic Chamber of Commerce ADVANTAGE AUSTRIA has the status of a trade department of the Embassy. With over 100 offices in over 70 countries, ADVANTAGE AUSTRIA provides a wide range of intelligence and business development services for both Austrian companies and their international business partners. Around 800 employees and 35 consultants around the world can help locate Austrian suppliers and business partners. It organizes about 1.200 events every year to bring business contacts together. Other services provided by ADVANTAGE AUSTRIA offices range from introductions to Austrian companies looking for importers, distributors or agents to providing in-depth information about Austria as a business location and assistance in entering the Austrian market.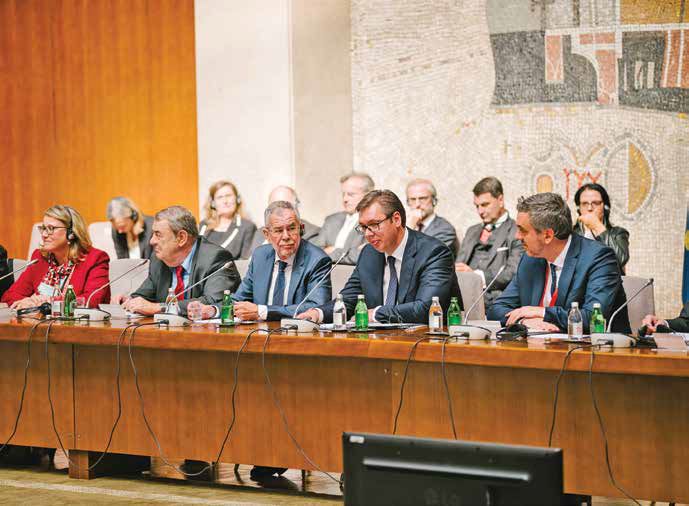 EDUFAIR
At the Education Fair EDUfair, taking place from 9th to 10th March 2018 in Belgrade, Austria was represented for the fourth time with its group stand, at which five Austrian universities presented educational opportunities in Austria to schoolchildren and students from Serbia. EDUfair has been helping young people from Serbia and the region in their choice of education and future careers for 15 years. Addition information about the study programs and scholarships of the Austrian universities, such as University of Applied.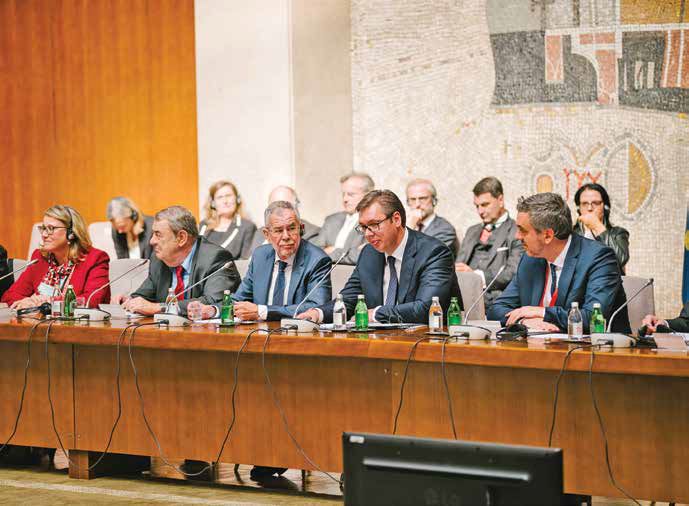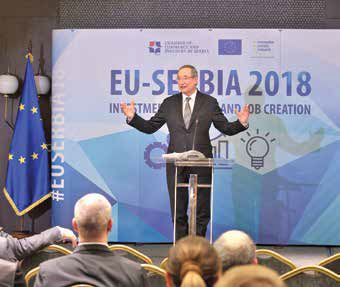 FAIR IN BELGRADE
Aiming to present Austrian products ADVANTAGE AUSTRIA organizes the most interesting Serbian fairs group stands with Austrian companies such as the Construction Fair or the technical fair "Tehnika" in Belgrade in April and May 2018, the Agricultural Fair in Novi Sad in May 2018 or the Fair Energetica & Ecofair in October 2018.
ADVANTAGE AUSTRIA also hosted a few Austrian delegations, preparing for the B2B meetings with Serbian companies and providing platforms for new contacts, such as delegation of Austrian companies in the field of energy and heat technology or delegation of food producers from Austria who visited Serbia to learn more about the current situation on the market and to meet with position partners and distributors.
On the other side, the Austrian Federal Economic Chamber almost every month provides online platforms as well as B2B-meetings in the head quarter in Vienna, such as the conferences Urban future, Future of Building, Marketplace Austria or Electrify Austria.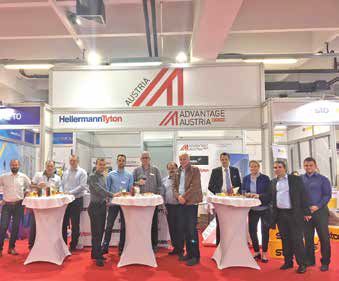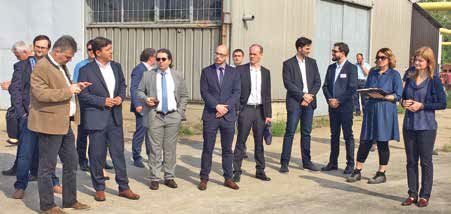 SMART TRAFFIC IN SERBIA
On the highlights of the year 2018 was the business forum Smart Traffic in Serbia in cooperation with Serbian government, gathering 23 Austrian companies and Serbian public companies at the Palace of Serbia in Belgrade. The Austrian delegation was led by Austrian President Alexander Van der Bellen and Vice President of the Austrian Federal Economic Chamber. Richard Schenz, who were also able to meet President Aleksandar Vučić and the President of the Serbian Chamber of Commerce and Industry, Marko Čadež, as well as other high – ranking politicians in Serbia.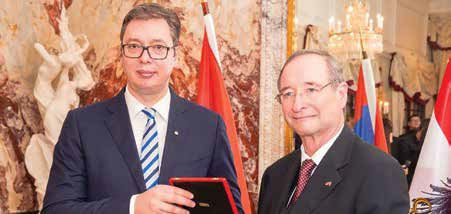 VISIT OF PRESIDENT SERBIE
Finally, on the occasion of the visit of President Vučić to Austria, on February 1, 2018, by invitation of Austrian President Van der Bellen, President Vučić and his delegation were also guests of the President of the Austrian Federal Chamber of Commerce Christoph Leitl. On this occasion, Chamber President Christoph Leitl awarded the Great Decoration to President Aleksander Vučić for his merits and contribution to the partnership of Serbia with Austria and the European Union.
President Vucic also met with Chancellor Sebastian Kurz and the President of Austria Van der Bellen, as well as with the President of the National Council, Austrian Parliament Wolfgang Sobotka.