In collaboration with Google and with support from Visa, Banca Intesa introduced Google Pay, enabling its customers to make even simpler, faster and safer contactless payments.
The service will initially be available to users of Banca Intesa Visa payment cards who can use their Android phones or wear devices to make payments in shops, in apps and on the web, with maximum transaction safety and data protection.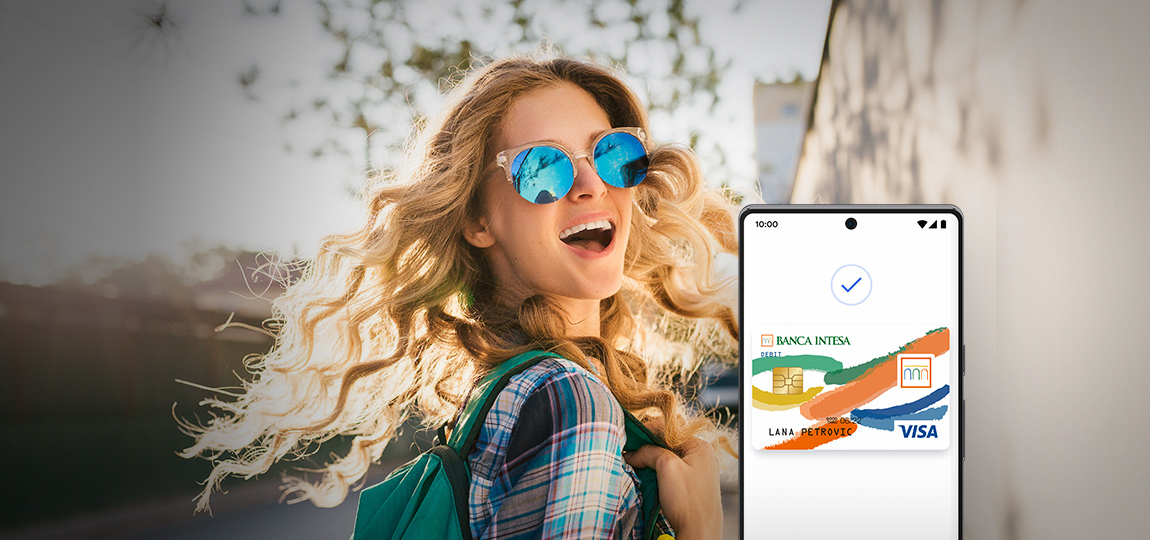 "Exponential development of modern technologies leads to continuous changes in the habits and expectations of users, who are on the constant quest for fast, simple and secure payment models. For this very reason, Banca Intesa is offering its customers the largest number of mobile functionalities in the market, with a plan to continue the trend of introducing innovations on all touch points in the future as well. Keeping up with the changes in the needs and preferences of our customers, while also acknowledging that over 70 per cent of them use Android phones, we have introduced Google Pay contactless payment service in our offering, taking user experience to an even higher level", said Darko Popovic, President of Banca Intesa Executive Board.
In order to use Google Pay, users need to download the Google Wallet app from Google Play Store and add a Banca Intesa Visa payment card. Users can store credit or debit cards for Google Pay within Google Wallet, a digital wallet also launching in Serbia today. Payments are made in a secure, fast and simple manner, without a payment card or a need to open the app or insert a PIN. Just activate the mobile device and bring it to the POS reader. The service can be used across Serbia in stores that support contactless payments.
"The Google Wallet provides a fast, easy and safe way to pay with any Android phone or Wear OS device," said Jenny Cheng, Vice President and General Manager, Google Wallet. "Tap and ride the train, tap to pay in stores, have easy access to your boarding pass, store your loyalty cards and more. Keep everything protected in one place, no matter where you go."
Google Pay provides users with a maximum level of payment security. During transactions, card data is protected, as Google Pay creates a new Token for each transaction, and there is no possibility of double payment even if the mobile device is brought to the POS reader twice. Also, if the phone is lost or stolen, the user can simply use the "Find my device" function to lock his/her device, secure it with a new password, or even wipe it clean of personal information.