eCommerce Association Serbia awards the most successful companies in e-commerce in Serbia
Banca Intesa, member of the Intesa Sanpaolo Group, has received the award for the best mBanking app in 2022 at the Hot Spot eCommerce Awards organized by the eCommerce Association Serbia.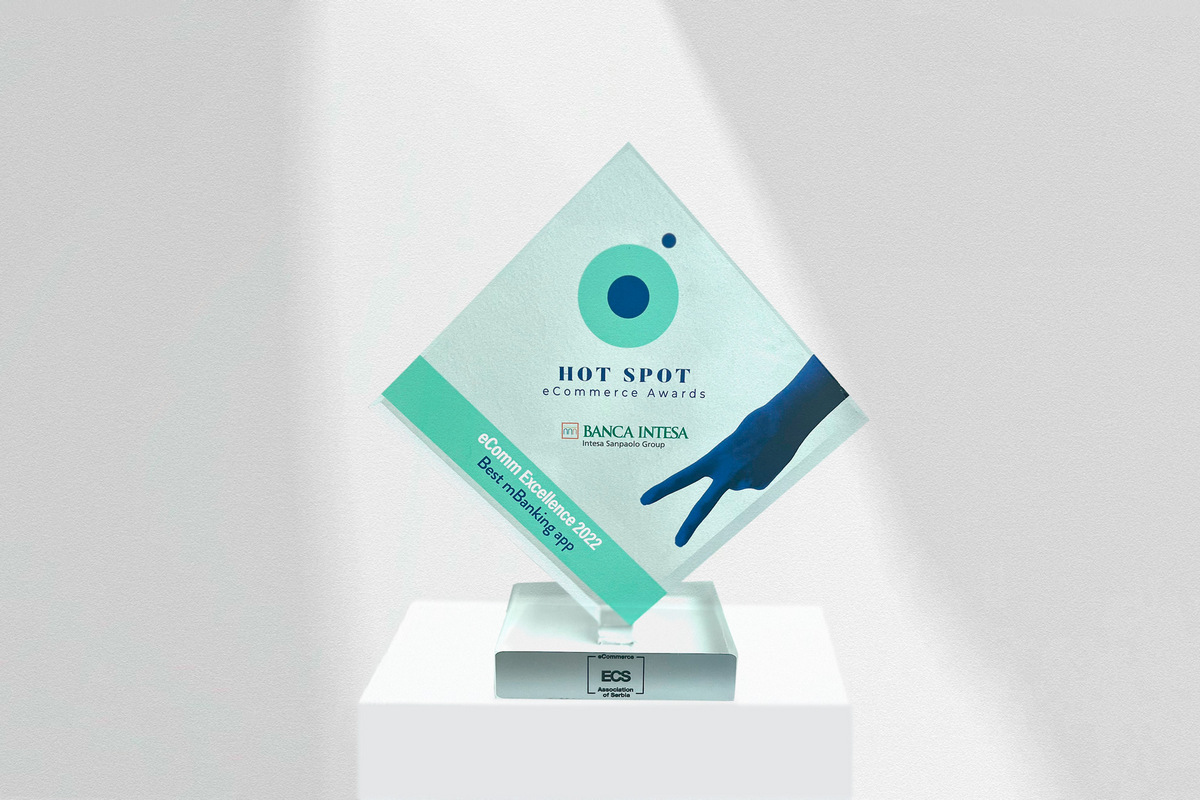 The jury consisting of eminent experts and professionals in the field of media and technology services, digital marketing, and representatives of public and educational institutions, with the support of public votes, handed out 22 awards across two categories to companies that contributed the most to the development of the e-commerce ecosystem in Serbia in 2022.
Banca Intesa Mobi app was named the best in the eComm Excellence category for achievements that have especially contributed to the elevation of the industry to new levels.
"I am very proud to receive the Best mBanking App award provided by eCommerce Association of Serbia as a recognition of our strong commitment and continuous work related to the improvement and development of modern digital solutions that make financial transactions easier for our clients. Owing to significant efforts invested in this field, Banca Intesa has over 520.000 fully digitized clients and even 94% of all payments made through digital channels today. I am particularly pleased that not only the expert jury, but also general public has recognized our Bank as a significant participant in further development of digitalization processes across all societal pillars and support for the overall economic empowerment of our country," said Darko Popović, President of the Executive Board of Banca Intesa.
Thanks to a series of innovative functionalities and a personalized approach to finance management, Banca Intesa Mobi app offers users a complete experience along with the possibility of fast and simple transactions, which is evidenced by the fact that Banca Intesa clients complete as many as 49% of all digital transaction in Serbia, which is one of the findings of the independent study conducted by the PWC that included all banks on the market.
In addition to a wide range of options for management of financial resources, such as online realization of cash loans and authorized overdrafts, withdrawing money from ATMs without a card with the #withCash option and creating virtual cards for safe online shopping, clients also have the option of making foreign exchange payments, as well as realizing payments based on the recipient's phone number alone, as well as payment card PIN verification.