The Kingdom of Belgium celebrates 21st July as an anniversary of the date in 1831 when King Leopold I swore allegiance to the constitution as the first King of the Belgians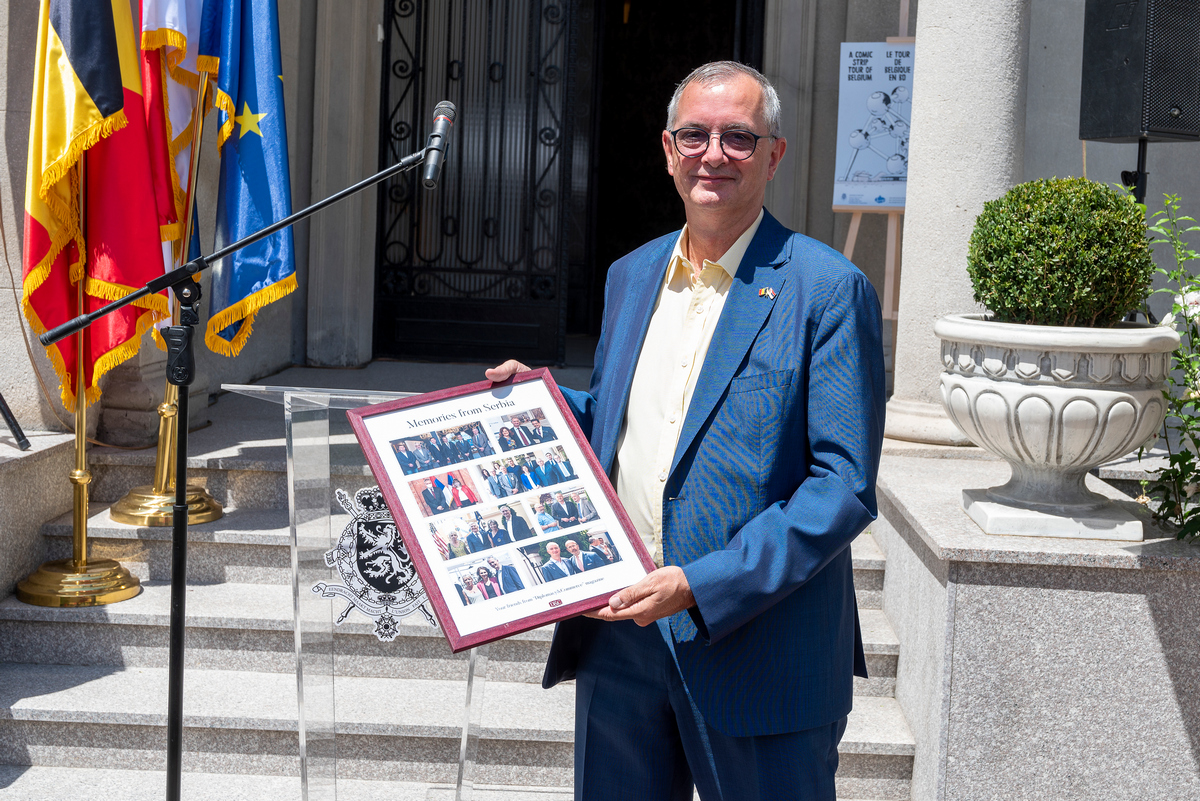 On that occasion, a special reception was held in the Belgium Embassy in Belgrade with many guests from Serbia's political and cultural scene. It was the last official reception that was hosted by H.E. Koenraad Adam, outgoing ambassador of Belgium to Serbia.
Traditionally, Diplomacy&Commerce magazine gave him a present – a photo collage of "Memories from Serbia" to remember some good moments of his life in the Serbian capital Belgrade.