Huma Kotor Bay Hotel & Villas, named after a bird from the Persian legend, Huma, which is a new word for happiness
In the beautiful setting of Kotor's Huma Kotor Bay Hotel, we spoke with Vladimir Marinković, the hotel's general manager, who told us about the legend of the mythical Huma bird, which was the inspiration for the enjoyment that this hotel offers its guests.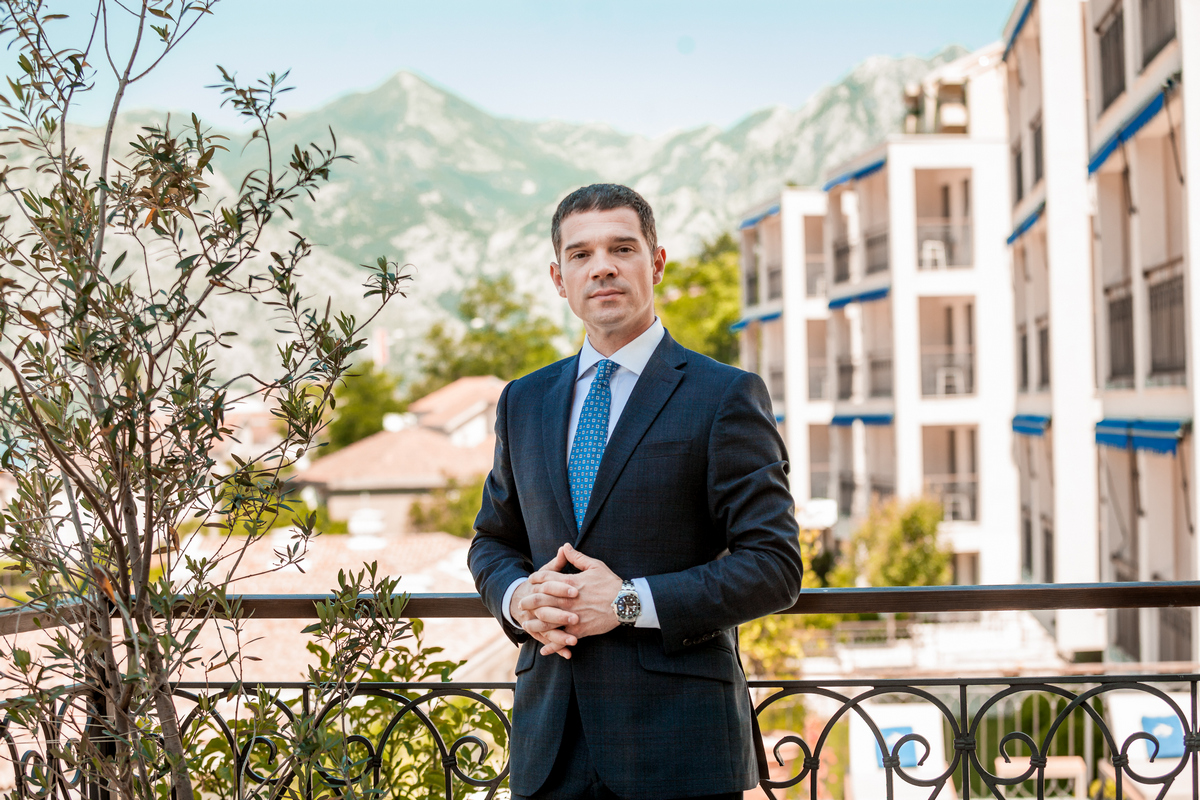 Why did you choose the bird Huma, one of the mythical creatures, as a symbol? What does it represent and how compatible is it with the spirit of Kotor and the bay itself?
Huma is a mythological bird from Persian stories. Legend has it that the bird never landed on the ground, that she was elusive, and that she brought incredible happiness and prosperity to those who saw even a fraction of her shadow.
Inspired by the legend of Huma, we want to offer each of our guests the feeling of peace, pleasure, well-being and happiness that Huma used to bring. Considering that the Bay of Kotor is itself a place of various myths and legends, we believe that Huma perfectly fits with the hotel's spirit and ambience.
Your offer goes beyond perfect summer vacation. It includes both activities and accommodation in hotels to villas. What would you like to recommend?
Huma Kotor Bay Hotel & Villas is a unique hotel in many ways, with truly diverse options and opportunities for guests, from a fantastic beach to a varied gastronomic offer.
In addition to beautiful, bright and spacious rooms and suites, the hotel also has 10 luxury villas, right on the coast. Each two-story villa spans an area of 200 square metres and has a spacious, open space living room, kitchen, dining room and private garden on the ground floor and 3 bedrooms on the upper floor.
---

Throughout the summer, every Saturday, there are beach performances by some of the biggest names on the world DJ stage, from Jeremy Olander to Roy Rosenfeld

---
The hotel's gastronomic offer is diverse and fantastic. On one side of the beach is the Virtu beach bar, and on the other side is the fine dining restaurant called Mudra Art Cuisine, whose chef Aleksandar Kerekeš and his team make exceptional dishes, for which I can confidently say that are the most exclusive in the region. The ambience does not lag behind the food, so the sunset here is one of the experiences that should not be missed in Montenegro this summer.
This year, we developed another restaurant concept – a Sushi & Nikkei restaurant called Lola Braza, where we serve the most delicious specialities from Japan and Peru.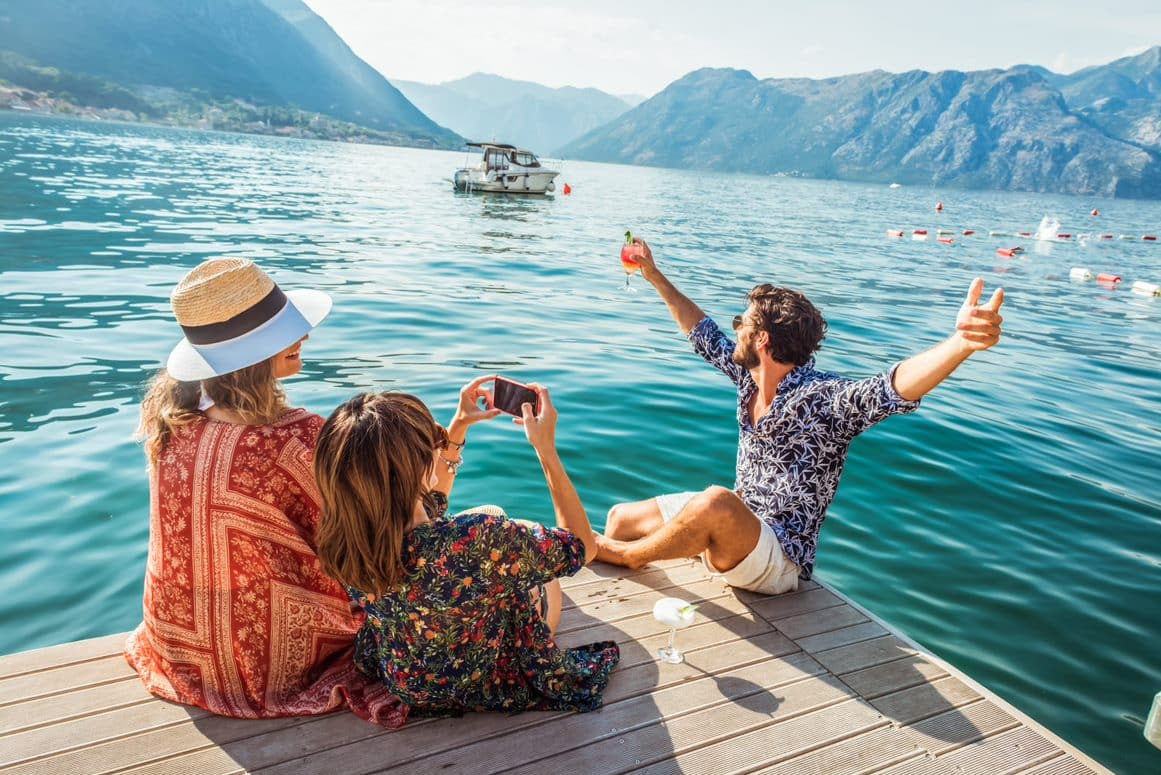 What do you expect from this summer season? 
Our expectations are ambitious, as are our plans. For some time now, Montenegro, and especially the Bay of Kotor, have been on the map of unique summer destinations that are a must-visit. The coastline is rapidly developing; both through huge projects like Porto Montenegro and Porto Novi, and the arrival of large foreign hotel brands, which contribute to improving both the offer and bringing more guests to the coast. As a result, the clientele coming to Montenegro is ready to pay for a variety of experiences but also has high expectations and needs.
Vacations can also be upgraded with special offers such as discounts and luxury privileges. What do your special offers include?
We have a wide range of special offers and we are constantly working on creating new ones, while trying to give our guests the kind of vacation they have dreamed of all their lives. In addition to the classic accommodation offers, we have various boat tours around the bay, tours of Boka and Kotor, wine tours and tastings, hiking in local mountains with beautiful views of the bay and much more. For guests who are less adventurous and would like to spend more time at the hotel, we have great packages that include massages and treatments at our Shanti Spa. There is a possibility of creating a custom package with workouts and healthy food for 7 or 10 days.
Furthermore, for tourists who are not our guests but want to make the most of this summer, we have special offers and options relating to the use of the VIRTU beach, some of which include tasting specialities from our great restaurants.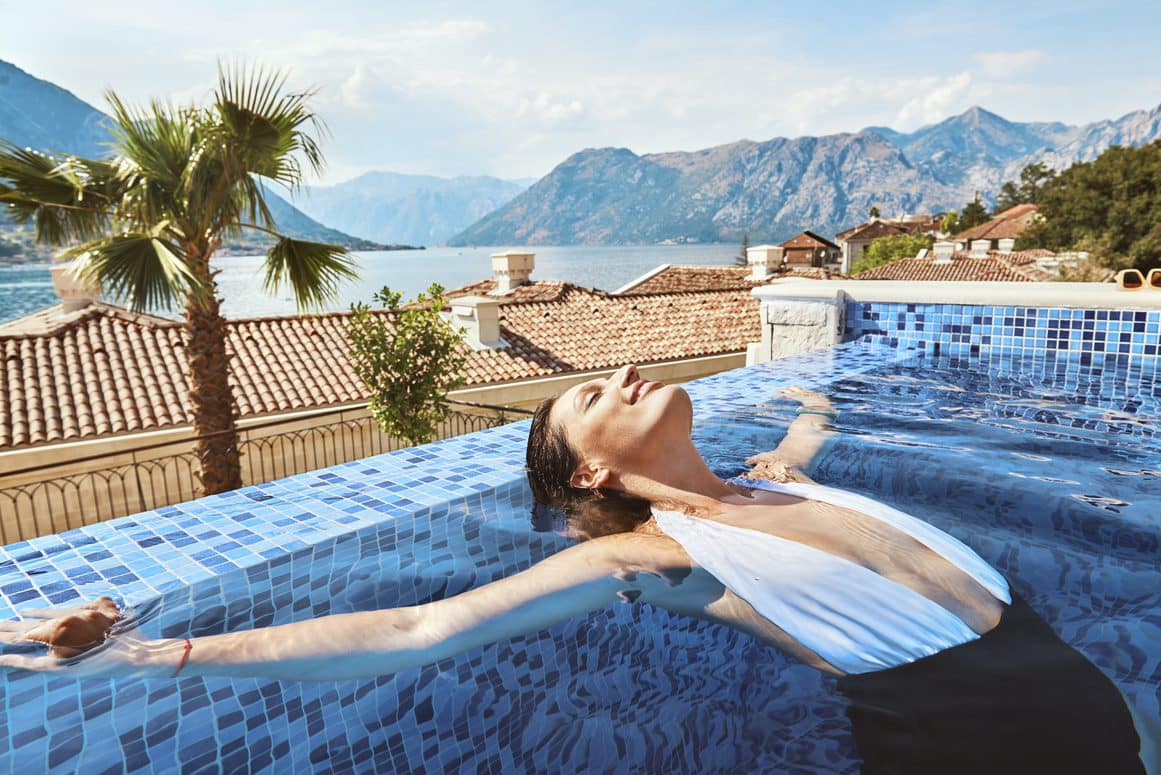 You have been diligently working on improving your services and offers. What would you like to single out for this summer?
I believe that many dishes at Huma Kotor Bay Hotel & Villas will be a big hit this summer. Throughout the summer, every Saturday, we have beach performances by some of the biggest names on the world DJ stage – from Jeremy Olander to Roy Rosenfeld. The parties start in the early afternoon and last until sunset, and they are aptly named Virtu sunsets. This is sure to be the best Saturday event and parties that will fill out very quickly.
Both restaurants at Huma Kotor Bay – the fine dining restaurant Mudra Art Cusine and the Sushi & Nikkei restaurant Lola Braza – are unique both in terms of their gastronomic offer and their ambience. They should not to be missed this summer in Montenegro.