Belgrade Fortress, the most beautiful tourist destination in Belgrade, will host Belgrade Manifest Festival from May 29th to May 31st.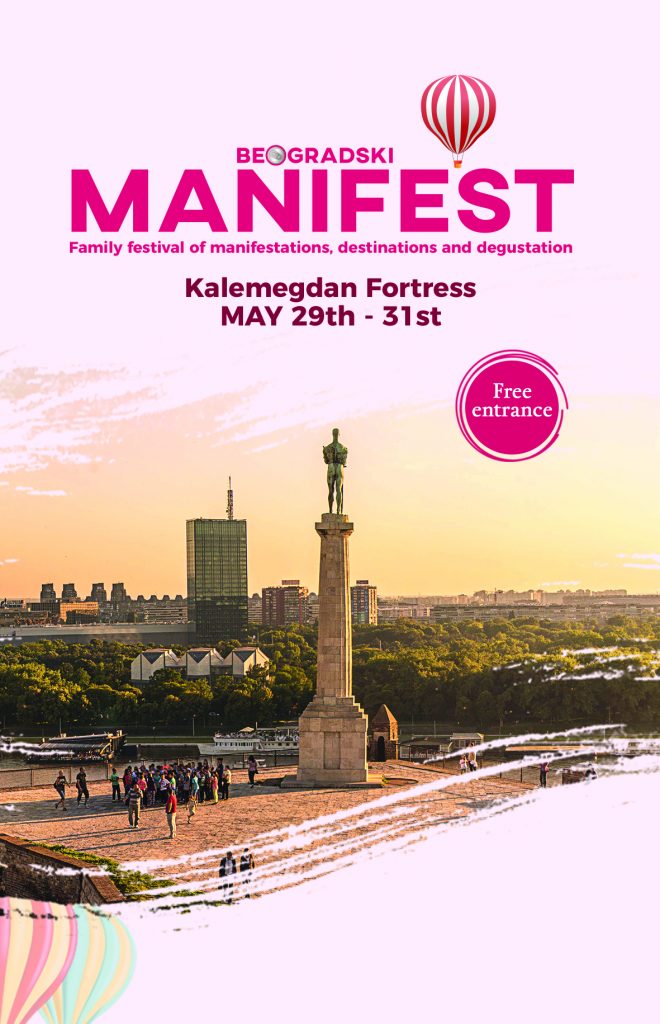 This amazing event will for the sixth time bring together over 450 participants and more than 130,000 visitors.
By visiting Belgrade Manifest people will have the exclusive opportunity to get acquainted with the most beautiful and attractive destinations and events in Serbia and the region.
Manifest organizers especially emphasize Montenegro as event partner which is present since the first Manifest edition with its tourist offer displayed and organized in the most beautiful way which attracts a lot of visitors by presenting attractive programs and gastronomic specialties.
Entrance to Belgrade Manifest is free of charge!