Leading real estate consultancy, CBS International, brokered the lease of more than 30 shops in Ada Mall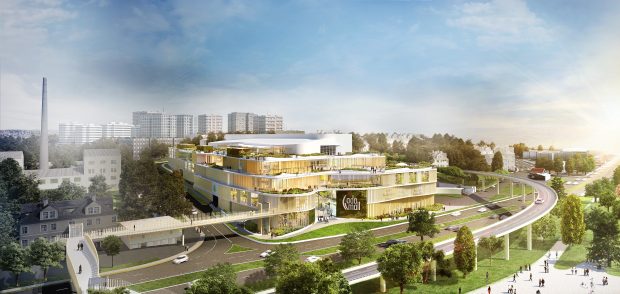 Last Thursday, Belgrade became richer for the modern shopping centre Ada Mall covering 34,000 square meters of retail offer on five levels  along with three levels of the underground parking lot in Radnicka Street, near Ada Ciganlija. Exclusivity of this shopping centre, developed by one of the largest international investors, GTC Serbia, is reflected in an original design which is in line with LEED Platinum standards of green construction, a diverse range of international cuisines in a completely new concept, as well as a magnificent terrace with an enchanting view over the Ada Lake, but also over the whole city. With the opening of  Ada Mall, the total offer of retail formats in Belgrade has increased to about 380,000 square meters, that is, 230 square meters per 1,000 inhabitants, which means that our capital is gradually approaching the offer in the region, since, for example, the total offer of shopping centres in Zagreb exceeds half a million square meters, which amounts to almost 650 square meters per 1,000 inhabitants.
"We are looking forward to the opening of another modern shopping centre and an impressive offer of completely new and already familiar international and Serbian brands, and we are very pleased that our retail team brokered the lease of more than 30 shops in the rich offer of Ada Mall. Among the many brands there are also those that are opening their shops in Serbia for the first time, as well as many others from a range of different fields, including fashion, accessories, beauty and health, as well as a wide range of slow and fast food restaurants. We believe that Ada Mall, with its modern and innovative design, will become a new and important place of gathering, shopping and entertainment," said Dusan Miletic, Head of Retail Agency in CBS International, part of Cushman & Wakefield Group.
In addition, the situation in the Serbian retail market has gone through numerous transformations lately, since the very  dynamic projects which will enhance the image of the capital are either finished or almost there. Thus, by the end of 2020, Belgrade will reach the figure of 500,000 square meters of newly built retail space, and start a period of stabilization and moving towards the European metropolises.
A