The President of the Republic of Serbia Aleksandar Vučić extended congratulations for the blessed month of Ramadan, at a festive Iftar breakfast hosted by the Ambassador of Egypt in Belgrade, Amr Aljowaily.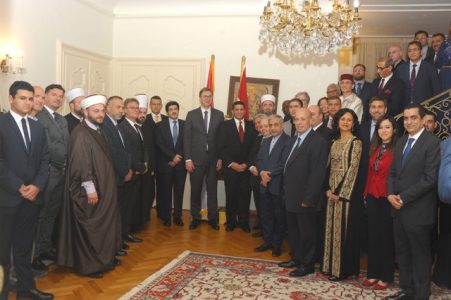 In his address to the ambassadors of the Organization of Islamic Cooperation and leaders of Serbian Islamic Community and ecclesiastical representatives at the residence of the Egyptian embassy in Serbia, President Vučić stressed his country's keenness to strengthen the existing friendship and consolidate the foundations of cooperation and develop friendly relations with the entire Muslim world.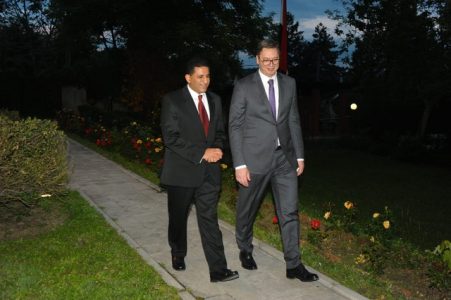 For his part, Ambassador of Egypt in Belgrade Amr Aljowaily expressed highest appreciation to the President of Serbia for attending the annual Iftar breakfast ceremony hosted by the Embassy, demonstrative of the excellent Egyptian-Serbian relations, and an important message to the entire Islamic world through the audience of present ambassadors, religious leaders, parliamentarians and academics specialized in intercultural understanding and interreligious dialogue, especially it being the first occasion of its kind featuring the attendance Serbian president. Aljowaily highlighted the Egyptian model based on a single fabric of the Muslim and Coptic society as a model to be emulated.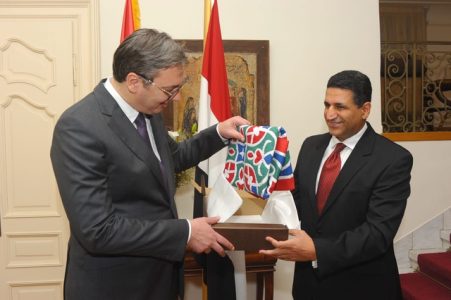 The Ambassador of Egypt in Belgrade presented a symbolic gift, a piece of Egyptian tentmaking cloth traditionally decorating Egyptian homes in Ramadan, which was praised by the President of Serbia as an example of cultural heritage to be preserved.