Belgrade to Bowie is a project dedicated to the recently deceased legend – David Bowie, focusing on an extensive exhibition of photographs by world popular music photographer Brian Rasic, who was Bowie's official photographer for more than two decades. Brian captured some of the most iconic images on and off stage.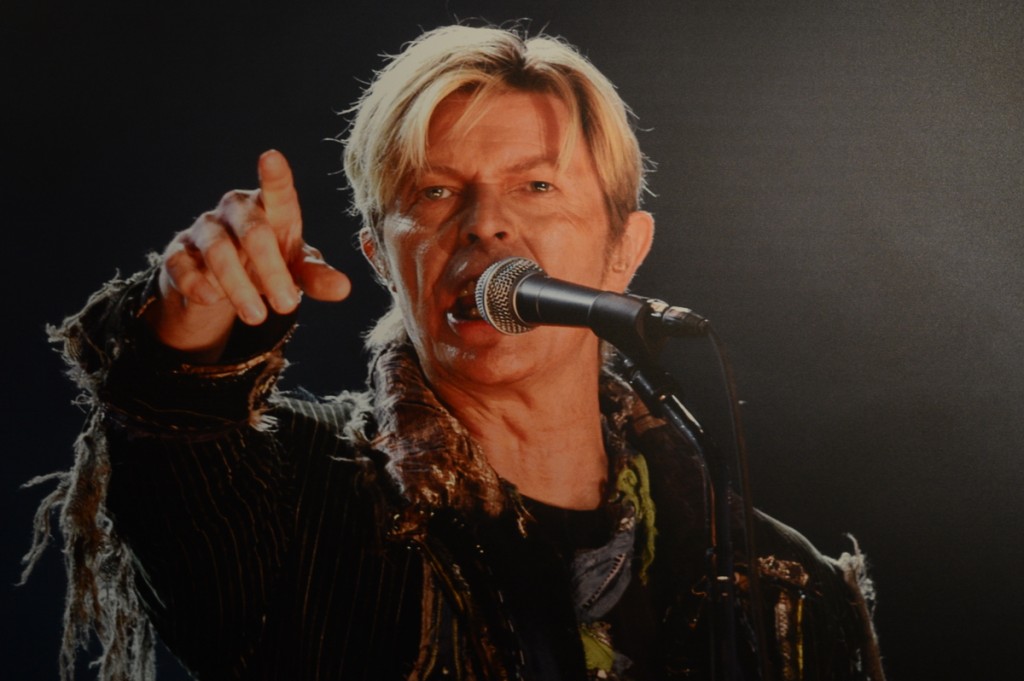 More than 100 Rasic's photos will be central part of this exhibition in a new Yugoslav Film Archive in Belgrade during almost three months, along with very exciting program, enriched with supporting display of works by local artists who found inspiration in Bowie. (Aleksandar Gligorijević, Mateja Petković, Nemanja Jehlička, Goran Milanović, Marko Lađušić, Svetlana Sakan, Željka Mićanović Miljković, Nino Maljević, Goran Vitanović, Filip Mikić, …). Throughout these three months visitors will also have the opportunity to watch Bowie's films and attend lectures and workshops.
Brian Rasic was born in Belgrade, former Yugoslavia. He left his hometown back in the 70's on and off to find himself in London ever since 1979. Brian established himself as reliable and trusted music photographer over the years and has a huge music catalogue of pictures that is being sold around the world by leading photographic agency Getty. In his long career, he has photographed incredible number of musicians of all music genres, being a music lover himself. Brian is well known worldwide as the official photographer of The Rolling Stones, among other music legends, such as David Gilmour of Pink Floyd.
David Bowie and Brian Rasic met in the early '80's and since then, he had the opportunity to capture some of the historical moments of the great artistis.
Thanks to the support of Raiffeisen banka – Srbija, we will be able to enjoy those moments taken with the camera of Brian Rasic, during the exhibition at the Yugoslav Film Archive.
Thanks to the Belgrade City Hall and Dev9t, Belgrade will soon have a mural dedicated to David Bowie.