Blue Kotor Bay Premium Spa Resort Recognized Among Best in Montenegro / KOTOR, Based on Exceptional Travelers' Reviews
BLUE KOTOR BAY Premium Spa Resort today announced it has been recognized as one of the top 25 hotels in the overall 2021 Travelers' Choice Best of the Best award winner for hottest new hotels, ranking 24th out of 25. Throughout a challenging year, Blue Kotor Bay stood out to travellers and provided an amazing experience despite unprecedented circumstances. Based on a full year of Tripadvisor reviews, award winners represent travellers' ultimate favourites around the globe.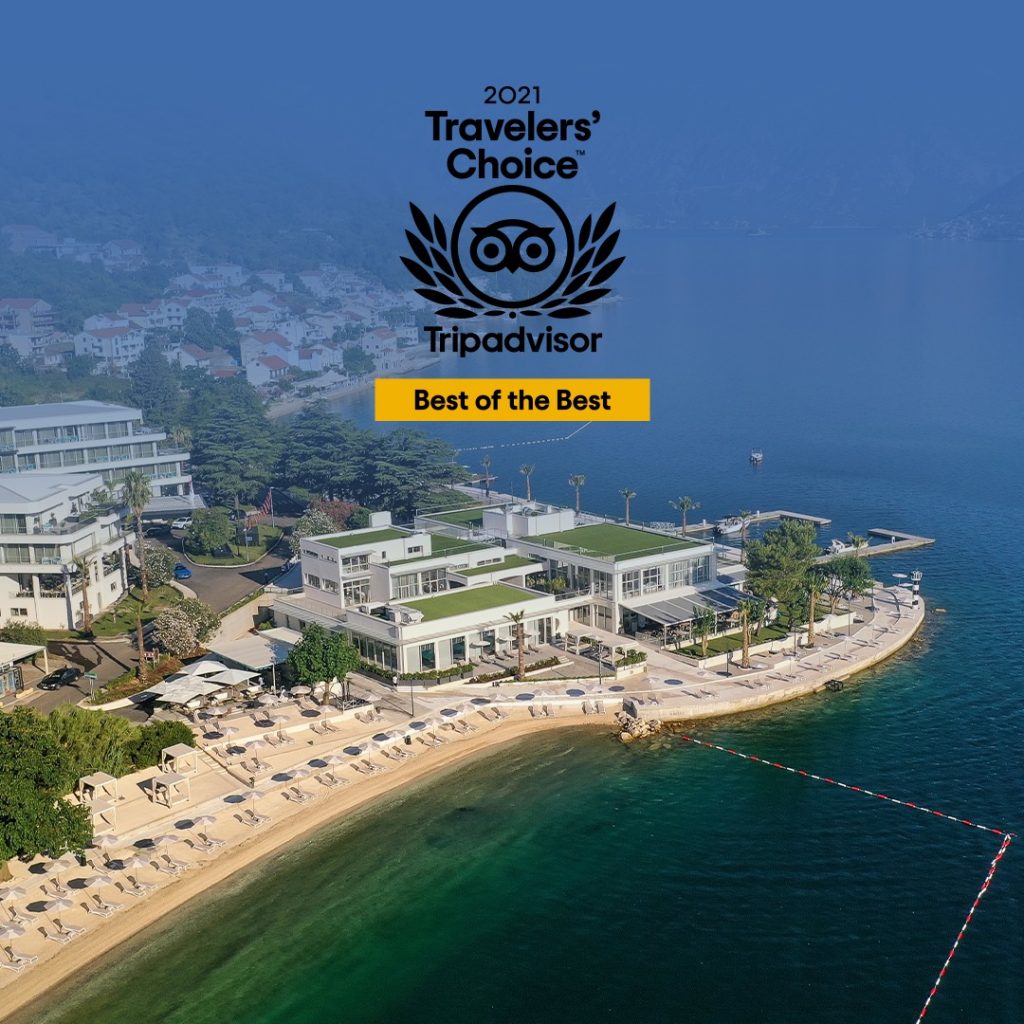 We are a true example that luck and craziness go hand in hand since from the moment we have opened, in the heat of the pandemic, we were pushing to position ourselves completely out of any happening related to current global issues. Luck is following the brave ones (we are still repeating this to each other), but from day one we were focused on delivering relaxation, service excellence, gateway, home away from home, pure pleasure and fun, and so we will continue to do this, as now we need it more than ever.
"Congratulations to all the winners of the 2021 Travelers' Choice Awards," said Kanika Soni, Chief Commercial Officer at Tripadvisor.  "I know the past year has been extremely challenging for tourism businesses. What has impressed me is how businesses adapted to these challenges, implementing new cleanliness measures, adding social distancing guidelines, and utilizing technology to prioritize guest safety. The Travelers' Choice Awards highlight the places that delighted guests more than any others in the past year even as they navigated changing customer expectations and new ways of working. Based on a full year of reviews from customers who visited, this award speaks to the exemplary service and experience you provided guests in the midst of a pandemic."
To see travellers' reviews and popular features/amenities> of Blue Kotor Bay Premium Spa Resort, visit https://www.tripadvisor.com/Profile/bluebaykotorp