For me, the main priority is to keep the quality at the highest level, and I think we are on the right track. Not only do I run the office, but I also educate my colleagues to work the way I did in my time. And that, in my opinion, is the key to securing some kind of continuity. I have been a successful lawyer for 50 years and I think that it is important for the tradition to continue now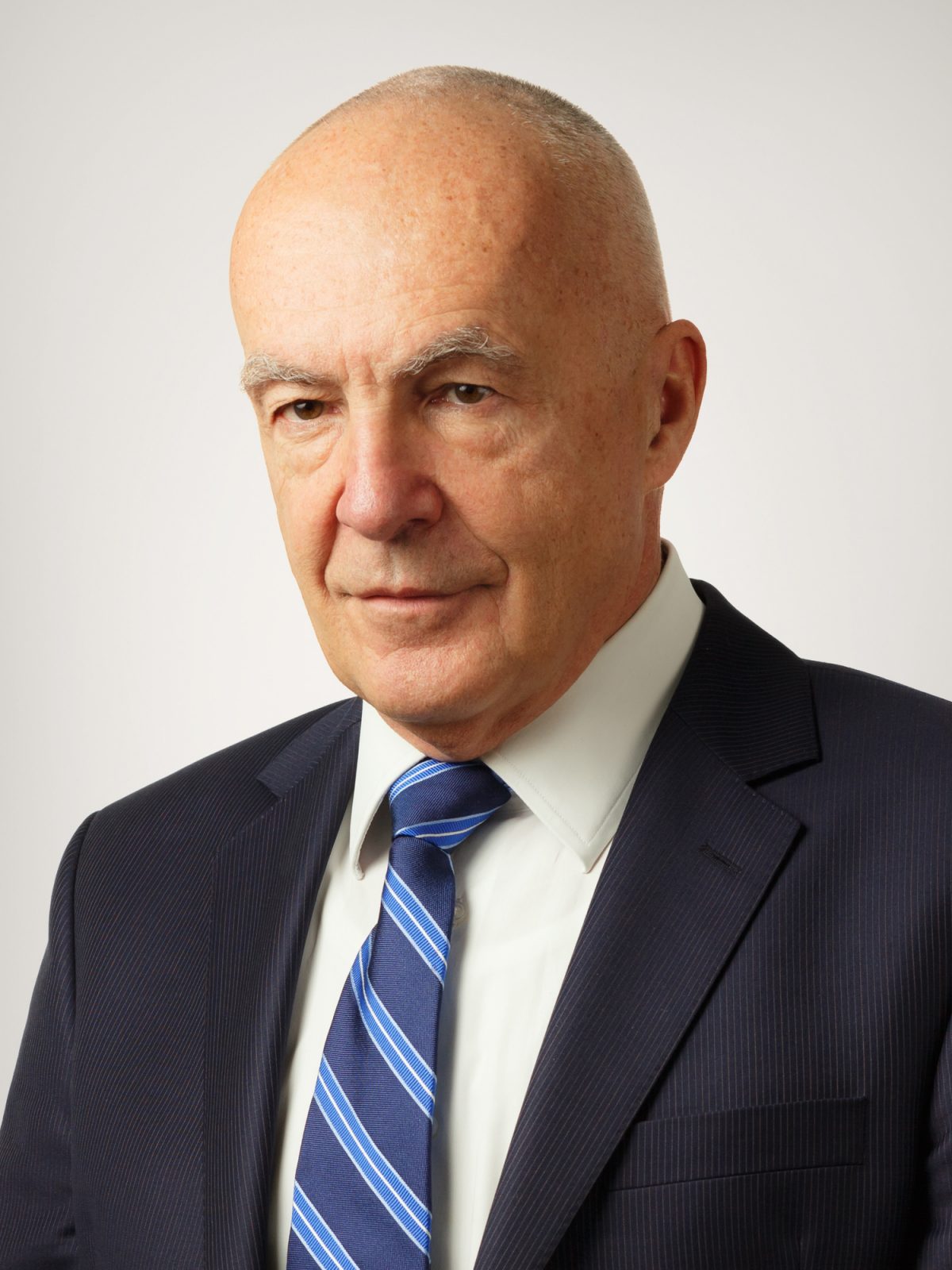 "For me, being a lawyer is not an occupation, it is a vocation that still has a grip over me. Everyone keeps asking me how long I am planning to work. I have been a lawyer for 51 years now and the reason for that is that I still love to work, instead of spending my retirement years sitting at home and doing crossword puzzles. Being a lawyer has always been a challenge for me. It's definitely a job where you can't get out of the office, close the door and say I'm going home – there's no such thing in this business. Work goes wherever you go," says Branko Marić, managing partner at Marić Law, with whom we spoke about his long career, law practice and the legal system in Bosnia and Herzegovina.
Marić & Co Law was founded in 1959. How have you lasted so long?
In my opinion, constantly insisting on the quality of services is essential. It is also important to notice changes in our profession, because there are huge differences between being a lawyer when the office first opened and today. In the past, law practice meant court appearances and doing a criminal or civil procedure. Now the situation has completely changed. Today, being a lawyer means being engaged in prevention, i.e. instructing the client what is the correct way to act to avoid them becoming a party in a dispute.
It is also important to notice changes in our profession, and adapt to new requirements.
One of the key elements of success and longevity is adapting to changes in society on time, as well as registering the change that is happening not only in society but also in our business. Again, the quality of service is the key, the most important thing. If you provide a quality service, you will have a returning client in a year, two or twenty. Good service sticks in one's mind as much as a bad one does.
What is the main focus of Marić & Co Law? Which area of law do you specialize in?
We provide services in various areas of law, including commercial law. We help companies that want to open a subsidiary in Bosnia and Herzegovina. The key to success lies in having a really good team. We work as a team and have experts for every area of ​​law. This is also our main advantage, i.e. having a large number of lawyers who specialize in various fields of law. For example, there is a corporate department that deals with the establishment, internal structure and management of companies and we have colleagues who deal with labour relations because this is an issue that every company is bound to face. Then, we have experts in finance and taxes, real estate, intellectual property, etc.
In essence, we specialize in everything that may appear as a problem to the client. However, no one must do everything, but for each such segment there is a lawyer who specializes in it. We approach problem-solving as a team, as well as in a multidisciplinary way, because only then the problem can be solved to client's satisfaction.
Bosnia and Herzegovina has a very complex legal system. What are the biggest challenges that lawyers face and how do they overcome them?
You know, I have always had a personal dilemma. I would like to be a lawyer in Germany, in an organized society where everything is in its place and works wonderfully. But, on the other hand, I did work there, I wouldn't have had as much work as I have now.
Very often, the wrong approach that the state authorities, state bodies and courts have generates a large amount of work for us. Calling Bosnia and Herzegovina's legal system complex and complicated is putting it very mildly because the system is much more than that. The biggest problem is that the law is interpreted in different ways. To illustrate this, a judge who is involved in registering a company in, in let's say, Sarajevo reads the same law completely differently to a judge in Zenica. Based on this same legal provision, I can finish certain things in Zenica that I can't in Sarajevo.
So, not only are there inconsistencies, but for each canton, we have several laws that regulate an area, each in a similar and slightly different way. That is why our office has the most advanced business affairs department, because lawyers must know not only the law but be acquainted with the views of each judge in every court in Bosnia and Herzegovina. That is why there you must be a top professional to succeed.
Generally speaking, to what extent is the legal system in Bosnia and Herzegovina harmonized with the European one and what still needs to be harmonized?
Making such an evaluation for Bosnia and Herzegovina is impossible because it is not a question of how much we need to prepare, adopt and apply, but rather when is this country going to start functioning properly. Ever since it was founded, this country has been, more or less, suffering from some kind of blockade regarding decision-making.
For example, a donor called me to give an opinion on the law on civil procedure, and I agreed to do it. I tried to explain to them that they are trying to replace the principle of substantive law with the principle of formal law. Of course, the donor was not too happy that I made such a conclusion, and even when I made 50 remarks to the law, of which they adopted over 40, they immediately realized that they had done something wrong. When they asked me if that was all, I told them that if I had at least 15 days to do that and my team with me, every single world of their law would be changed. After that, they stopped calling me for consultations. This is just an example of how our legal system was created.
If you are an EU candidate country, than you should closely follow the changes in the EU and adapt your legal regulation to those changes.
When we were introducing VAT to the country, the government copied the VAT Law that is valid in the EU. However, the EU has changed a lot of things since then, but we haven't, so instead of our law being harmonized with the EU's, we have completely different regulations on the matter where they should have been 100% harmonized.
How did you organize your office during the COVID pandemic? What did your clients requested the most during that period? 
As far as I am concerned and far as our profession as a whole is concerned, the COVID pandemic has changed some standard, meaning that we don't have days off anymore. As a result, it became normal for me, for example, to receive an inquiry from a lawyer from England on Saturday and for them to ask me to do it by Sunday evening, that is, to give them the information they had asked for. This is what COVID has done in my life. As for the business sector, the issue of lending and securing financial resources, the volume of our work has increased, since we work for the EBRD and the EIB. We can see by the amount of funds they provide to domestic banks that new credit lines are being opened to try to mitigate some of the consequences that COVID has had on the economy.
Is it easier to work with domestic or foreign clients?
It is easier to work with foreign clients, because they have a tradition that when they do a big job, they go to a lawyer to structure that job. That is still not the case in Bosnia and Herzegovina. Here, a client does all the work and uses a lawyer if or when they need him. And by default, it is quite difficult to explain to the client that if they hired a lawyer at the very beginning everything could have been set up much better and cost less, and that the client could have saved a lot of tax money. Financially speaking, it is also much better to work with foreign clients because our fees are far lower than the fees of lawyers in their respective countries.
You are also a member of the SEE Legal Group. How does that benefit your company and your clients?
SEE Legal was formed as an idea coming from the three strongest law firms in Serbia, Bulgaria and Romania, which were looking for market leaders in other countries to join them. The bottom line is that when a client from Bosnia needs to get a job done abroad, in Slovenia or Turkey, for instance, they can get the best lawyer in Turkey following our referral, who will pay utmost attention to the client and solve their problem in the best possible way. In every country, we have a law firm that is a market leader. We also exchange information on market trends and discuss problems in the region which is quite important.
What do you consider your greatest success?
Creating a law firm like ours is my greatest success, because we are pioneers in that field in Bosnia and Herzegovina. It gives me great satisfaction when I manage to change certain legal positions with which I do not agree, such as disputes over loans indexed in the Swiss Franc, or, for example, the issue of banks charging excessive loan processing costs. Following my appeal, the Constitutional Court has begun to deal with tax issues for the first time. So, I am proud that I have managed to remove that barrier of inviolability of institutions.