The long-awaited restoration of the building that houses the Svetozar Marković University Library, which was completed last year, is a result of two months of work carried out by the Jadran Company, thanks to the US Embassy's donation in the amount of $106,000.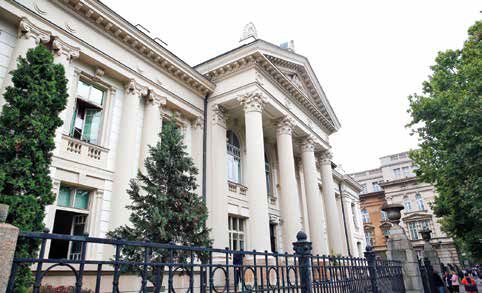 The reconstruction of one of the most important, but also one of the oldest city buildings, that dates back to 1926, is just one of the 15,000 projects implemented by Jadran in the last 70 years. The Small Staircase (Malo Stepenište), the Mehmed Paša Sokolović's fountain, the Damad Ali-Paša Turbe on Kalemegdan Fortress, the old headquarters of the Serbian Army, and the state-protected buildings in Kosančićev Venac are just some of the symbols of our capital city that had their old glory restored by Jadran.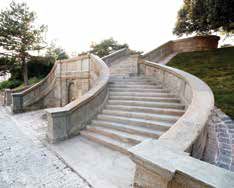 Under the slogan "Building the future, nurturing the tradition", Jadran continues to develop and work on important projects. One of the most important projects for the company is definitely the construction of the Nikola Tesla Elementary School in Leštane.
"This project is valued at 545 million dinars. The new school building will be one of the most modern in the city, and will be able take 720 pupils. It will also have all the required facilities such as a gym, volleyball and handball courts, swings, a space for rest and relaxation, etc. At the same time, we are starting work on the complete reconstruction of the Health Centre in Mladenovac and we are working on the revitalization of the Mali Zvornik hydropower plant. We currently have more than 30 active construction sites throughout the country," says Nikola Malbaša, CEO of Jadran.
In addition to reconstruction, restoration and other finishing works in construction, Jadran is a market leader in maintenance of infrastructure facilities and corrosion protection.
"In this sector alone, we have close to 100 employees out of a total of 400 people that work in our company. We are trained in sanding and corrosion protection of various facilities, bridges, passageways, power lines, railway pillars, etc. Also, we have set up a department for electrical installation works, and we are also working on repairing all types of damage to concrete structures. Jadran is one of those rare companies in Serbia that can boast providing complete services in the construction industry. That's why a number of state institutions, ministries, public and private companies have entrusted us with projects in the last seven decades," Mr Malbaša concludes.
IN NUMBERS
The building that houses the Svetozar Marković University Library was officially opened on 24th May, 1926