An event promoting Korean beauty and cosmetics organized by the Korean Trade and Investment Promotion Agency  was held in dm drogerie in Makedonska 44.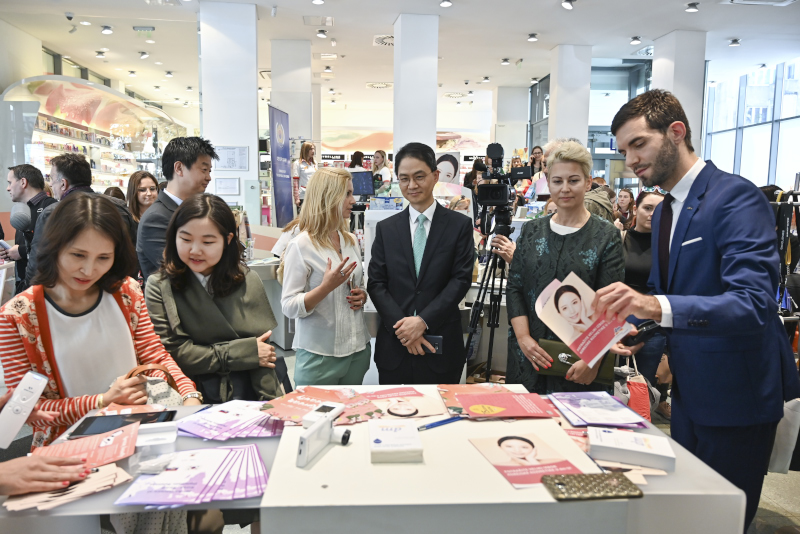 In addition to the promotion of Korean cosmetics, attendees had the opportunity to review their skin with Aram Huvis appliances, which is one of the leading companies in Korea in this field.
The Ambassador of the Republic of Korea, with her wife and wifes of other Ambassadors, attended the event, which is held on the occasion of marking 30 years since the establishment of diplomatic relations between Serbia and Korea.