Members of the Franco-Serbian Chamber of Commerce gathered at the monthly meeting of the company Avtonom Kab, the official distributor of Citroën in Serbia.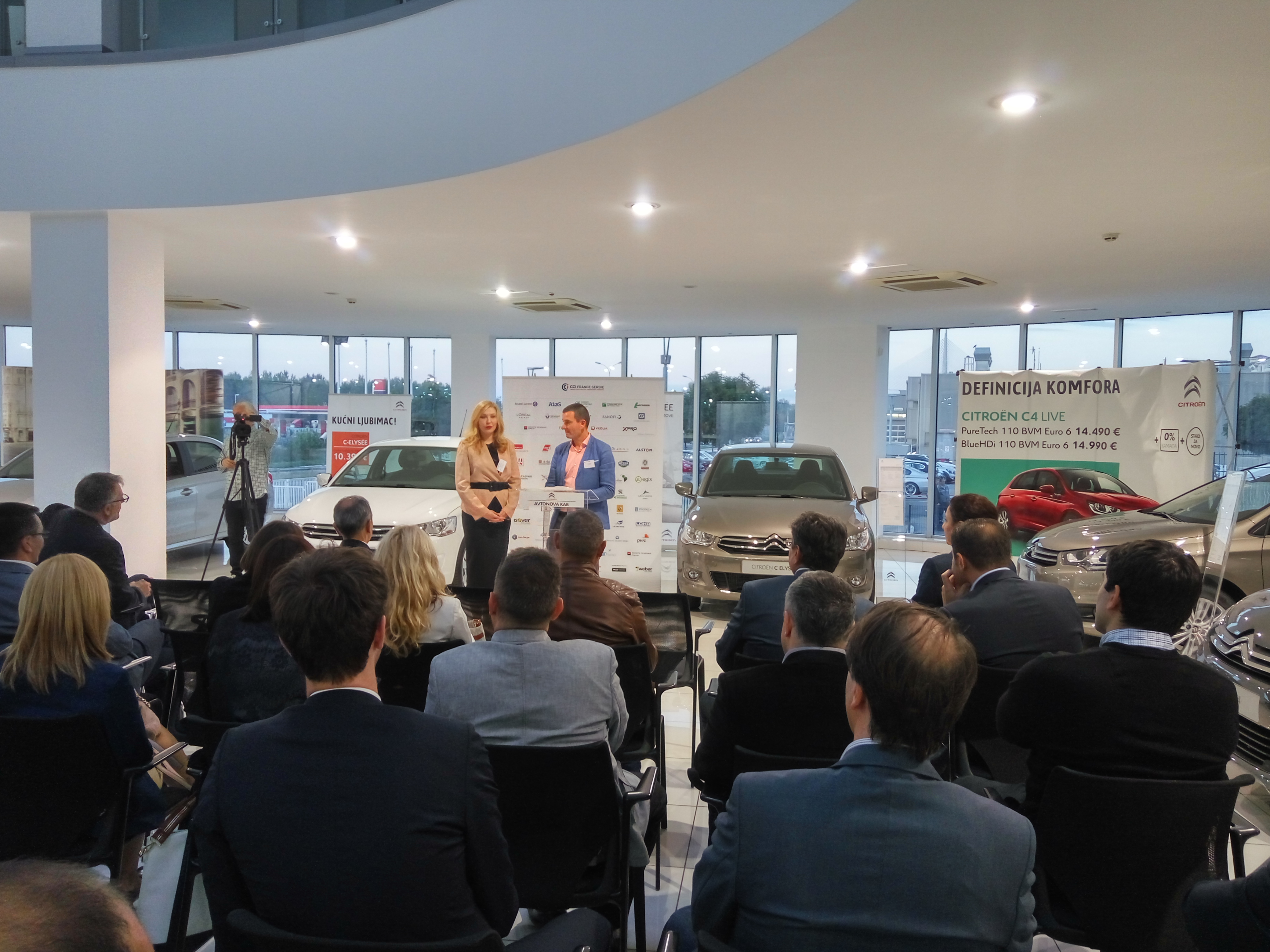 Its representatives organised a presentation of Citroën vehicles in the showroom in Čukarica. CCFS Vice President Éric Grasser welcomed a new member – Socomec company engaged in distribution of equipment for the power supply and then announced a French Week from 17 to 24 November. The Citroën presentation gathered about 50 members of CCFS. On belahf of Avtonom Kab guests were addressed by Viktor Naskoski, CEO, recalling that the company, which has operated for 20 years on the Macedonian market,  the distributor of Citroën vehicles in Macedonia since 2003, and that in 2014 the companze entered the markets of Serbia, Montenegro and Albania.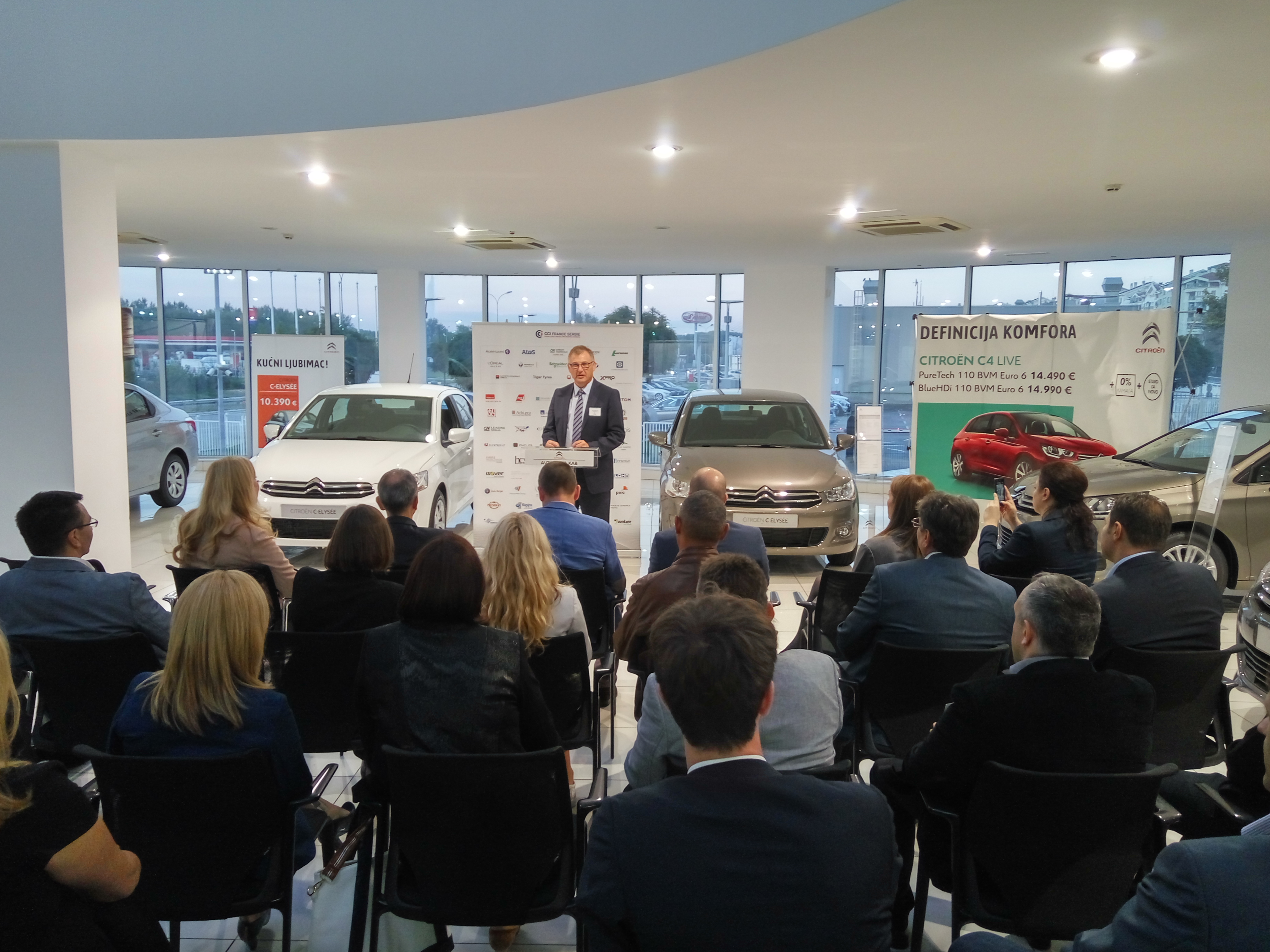 Zoran Burić, noted that Citroën was one of the 5 most beloved French brands in the world and that at Paris Motor Show the new model Citroën C3will be exclusively presented, and the premiere in Serbia is exepected in March.