The 2022 Dow Jones Sustainability Index, one of the world's leading global sustainability benchmarks, has ranked Coca-Cola HBC as the world's most sustainable beverage company after its score improved by six points on last year to a record 93 out of 100. It is the 12th consecutive year that Coca-Cola HBC, with Coca-Cola HBC Serbia as its member, has featured among the top three performers, and the sixth time it has been named the industry leader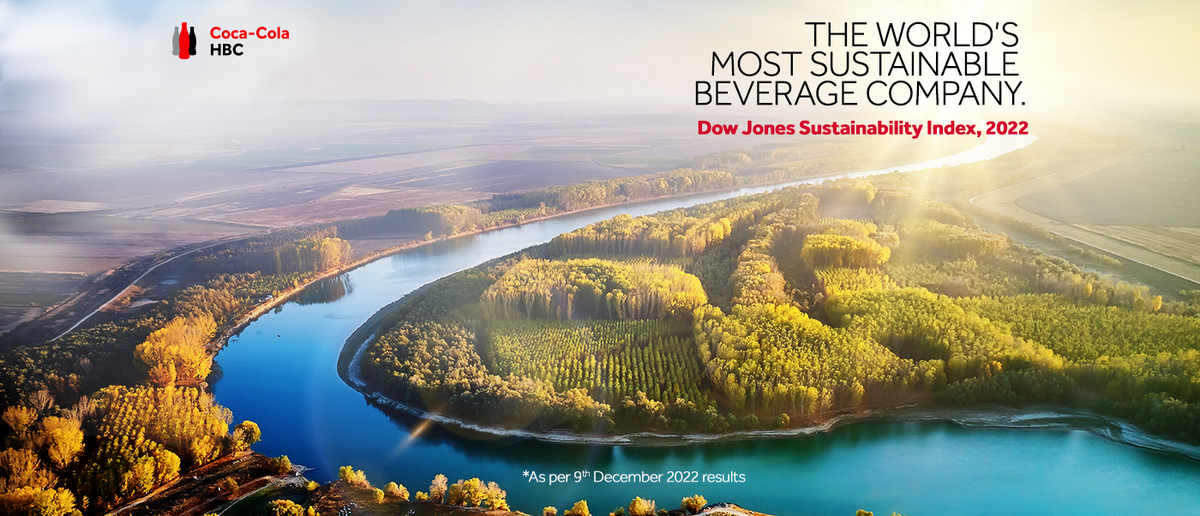 Highlights of Coca-Cola HBC's commitment to sustainability include:
We've reduced the amount of water needed to produce our products by two billion litres since 2011 and improved our water use ratio by 9% in 19 water priority locations since 2017
We've saved more than 530,000 tonnes in absolute carbon emissions across our value chain since 2017
Issuing our first Green Bond in September 2022
Procuring more than 98% of goods and raw materials from local suppliers, namely in the market in which we manufacture our products, which is €3.5 billion spend
Supporting 10 other jobs on average for every job in The Coca-Cola system
Empowering 753,000 young people in 28 markets since 2017 within the Youth Empowered programme
Publishing for second year in a row its tax transparency policy and report
Ensuring 39% of management roles are held by women, with a target to reach 50% by 2025
"Our goal is to deliver a more sustainable future while continuing to build value for our stakeholders. This endorsement from the DJSI demonstrates that we're on the right track and it is further recognition of the work and unrelenting effort by all at Coca-Cola HBC to put sustainability at the heart of our company. Last year, I made the ambitious announcement of our aim to reach Net Zero emissions by 2040 and I believe wholeheartedly that if we continue as we are, we'll make this aim a reality", said Coca-Cola HBC Group CEO, Zoran Bogdanovic.