Prime Minister Ana Brnabic said today that the government's goal is to build the Serbian economy on the basis of knowledge, creativity and innovation, and that many tax breaks and incentives have been introduced in the previous period for start-ups and innovation companies and for investment in research, science and education.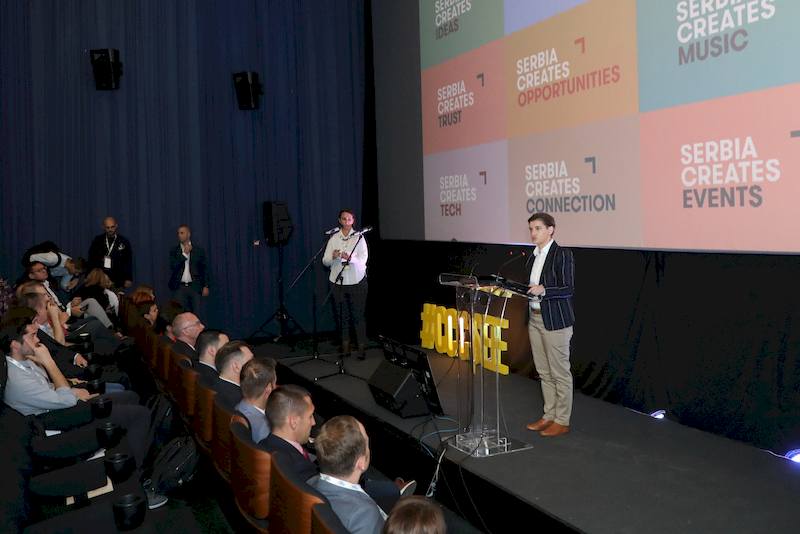 Brnabic said at the opening of a three-day international conference "Coworking & Coliving Conference Southeast Europe" that Serbia is changing rapidly in order to use the Fourth industrial revolution, make up for everything it has missed and catch up with, and perhaps even surpass, more developed societies.
She stressed that the government's primary focus is reforms aimed at education, culture, creative industries, innovation, development, start-ups, research and science.
This conference shows another face of Serbia, which may not be familiar to all. But for me, this is the real face of Serbia, a country that creates experiences, knowledge, music, film, technology, art and ideas, values that will allow people to live a better life, have better paid jobs, keep people in Serbia, and bring people from abroad to Serbia, Brnabic said.
She underlined that Serbia has done a lot in the last three years to create an economy and a society that supports innovation and creativity, and emphasised that a major tax reform has been introduced to support the development of digital technologies and creative industries.
Among other things, she explained, the tax on work of digital nomads was abolished, so that from the beginning of 2020, all digital nomads who reside in Serbia for up to 90 days will be exempt from paying any tax.
According to her, as of next year, start-up teams with up to nine employees will be exempt from taxes and contributions in the first year, while all intellectual property income generated in Serbia is taxed at only three percent.
The Prime Minister added that special measures have also been introduced to attract and support the development of talent, while the employers of fresh university graduates are exempted from paying taxes and contributions up to 70 percent for a period of three years. A liberal visa policy for employment and stay of foreigners in Serbia has also been introduced.
We want Serbia to be an open country where many people from all over the world will live and work and we want Serbia to create opportunities for all, Brnabic stated.
German Ambassador to Serbia Thomas Schieb said that his country wants to share its experience in this area with Serbia, and recalled that Germany has been helping start-ups and innovations in Serbia for the last eight years.
He added that regional cooperation, as well as the sharing of ideas and experience, is very important in this regard.