An online conference called "Healthcare in the Republic of Serbia after the Pandemic" dedicated to the Serbian healthcare system was held in Belgrade on June 2. The conference participants discussed current topics of importance for the Serbian healthcare system, which direction will health care take after COVID-19, how the pandemic helped us understand the importance of innovation, and how to improve the integration of all three levels of health care.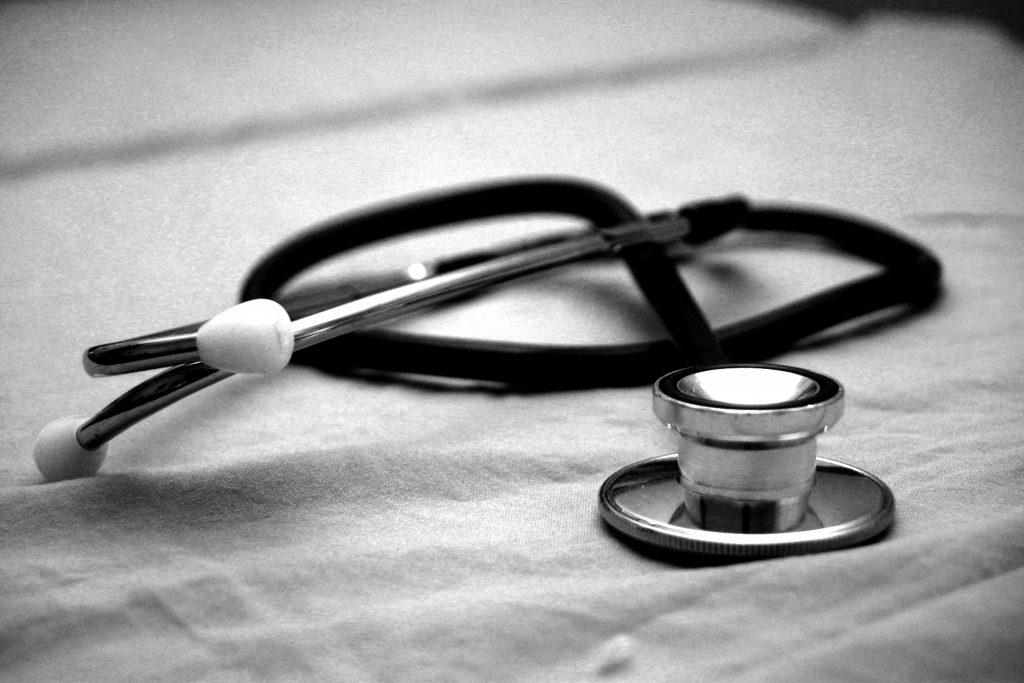 The conference was opened by the President of Serbia, Aleksandar Vučić, who pointed out that "a lot can still be corrected and that we can improve more. He continued: "We spend a lot of money on our healthcare system. Don't forget that health takes more than a fifth of our total state budget and now, with all these allocations, it will take up a fourth of our budget, maybe even exceed that and amount to probably 29% of the entire state budget money. This means that we will have to invest even more, that we will have to take care not only of our parents, our elderly but also of our children, everyone, in fact. This is why we will not stop at that," President Vučić underlined.
The next speaker was the Serbian Health Minister, Zlatibor Lončar who pointed out that Serbia and its healthcare system did not have to experience a situation where patients had to be accommodated in hospital corridors, where healthcare workers had to select which patient to treat, be it younger or older ones, as well as to choose which patients to put on a ventilator and which should be taken off it. Minister Lončar also underlined: "I think that we have shown and proved that we are a serious healthcare system and that all the investments we had made and everything that we have done so far was well worth it. We have demonstrated that everything we have done and fulfilled our vision has now yielded results."
The first panel was titled "New Normal after COVID-19 and Healthcare's Development Direction". The panel participants highlighted the importance of cooperation between institutions, organizations and all levels of healthcare protection in Serbia.
The Vojvodina Health Secretary Zoran Gojković especially underlined the importance of preparedness for crises. He stated that Vojvodina had the best result considering all parameters, both in the number of registered cases and in the mortality rate, but also in the fact that no infected health workers in Vojvodina were infected on the job but rather they contracted the virus outside the health institutions where they work. Also, there were no cases of mass contagion in welfare institutions. He also said the following: "Not only Vojvodina, but the whole of Serbia has achieved impressive results. Our system responded well and our health workers were well-prepared for these difficult changes that were happening daily. It is very odd to work in such conditions and having to reset the entire health system. We are adaptable people and have an exceptional sense of improvisation. Crises like this are just an indication that we are ready to tackle the problems."
Regina de Dominicis, Director of UNICEF for Serbia, spoke about the kind of normalcy that we can expect when it comes to children and their families in the post COVID-19 period, as well as what role should the healthcare system play in the recovery stage.
Dubravka Negre, Head of the European Investment Bank's Western Balkan Office, pointed out the following: "We are glad that Serbia recognized the importance of investing in the healthcare system in time, thanks to which a large number of lives were saved during this pandemic. Our institution has been investing in the health sector in Serbia since 2004. This is the first country in the region in which health sector we started investing. So far, we have invested 250 million euro in the Serbian healthcare system, which was used to equip and renovate 20 regional hospitals."
Una Ljubičić, Chairwoman of the NALED Health Alliance, stated the following: "The Gray Healthcare Book is the result of the work that lasted for several months. The book is the first publication of its kind that contains 50 recommendations for improving healthcare. Although the health system in Serbia has reacted excellently, there is always room for improvement. We recognized one of the opportunities for improvement in the cooperation between the public and private sector."
The second panel "Innovation and COVID – how COVID helped us understand the importance of innovation" was dedicated to the importance and necessity of applying innovation in medicine.
On the occasion, Professor Sanja Radojević Škodrić, MD, Director of the State Health Insurance Fund, pointed out: "We came out of this pandemic with great experience and defined goals. Devising strategy is very important. We had to monitor the situation in the countries of the region, but also in the whole world. We managed to avoid the shortage of medicines thanks to Serbia having a strong economy, as mentioned by the country's president."
Bojan Trkulja, Director of the Association of Producers of Innovative Medicines (INOVIA), said: "When a pandemic strikes, there is huge additional pressure on health resources and there is a growing importance of those medical procedures that improve the efficiency of treatment. This is where innovative medicines are of great significance. When we can prolong the life of our patients, thanks to innovative therapy, as well as improve their quality of life, the impact on the individual patient is immeasurable."
Aleksandar Tripković, Director of AstraZeneca Serbia, said: "I am proud of the fact that AstraZeneca is a leader in a challenging rescue project worldwide and that is the development of the vaccine for COVID-19 together with the University of Oxford. The COVID-19 pandemic data showed us how serious is the risk for the population with diabetes. The data from a study conducted in Italy, the United States and the United Kingdom show that between 32% and 35.5% of patients who died as a result of COVID had diabetes. Given the data on the severe outcomes of the COVID-19 pandemic in patients with diabetes, it is more important now than ever to apply a modern approach to diabetes therapy, which includes timely prevention of cardio-renal complications, i.e. reduction of mortality. This approach to diabetes treatment was supported in 2018 by the European and American diabetes associations."
Dr. Siniša Radulović, scientific advisor and pharmacologist, pointed out the necessity of regular contact with doctors when it comes to oncology patients: "I would appeal to oncology patients not to delay seeing a doctor because cancer does not recognize social distancing and it is not good to be afraid of the coronavirus more than cancer. Diagnosis and treatment must not be left for a period when the coronavirus crisis is over."
You can watch the entire conference by clicking on the link