The fact that the DSBA now nearly has 40 members, among which are some of the largest and most successful companies and brands in Serbia, is a testament to the potential of the initiative as well as a clear signal that Dutch companies are here to stay.
---
I am particularly proud of the fact that Dutch companies in general are part of Serbia's economic heartbeat
---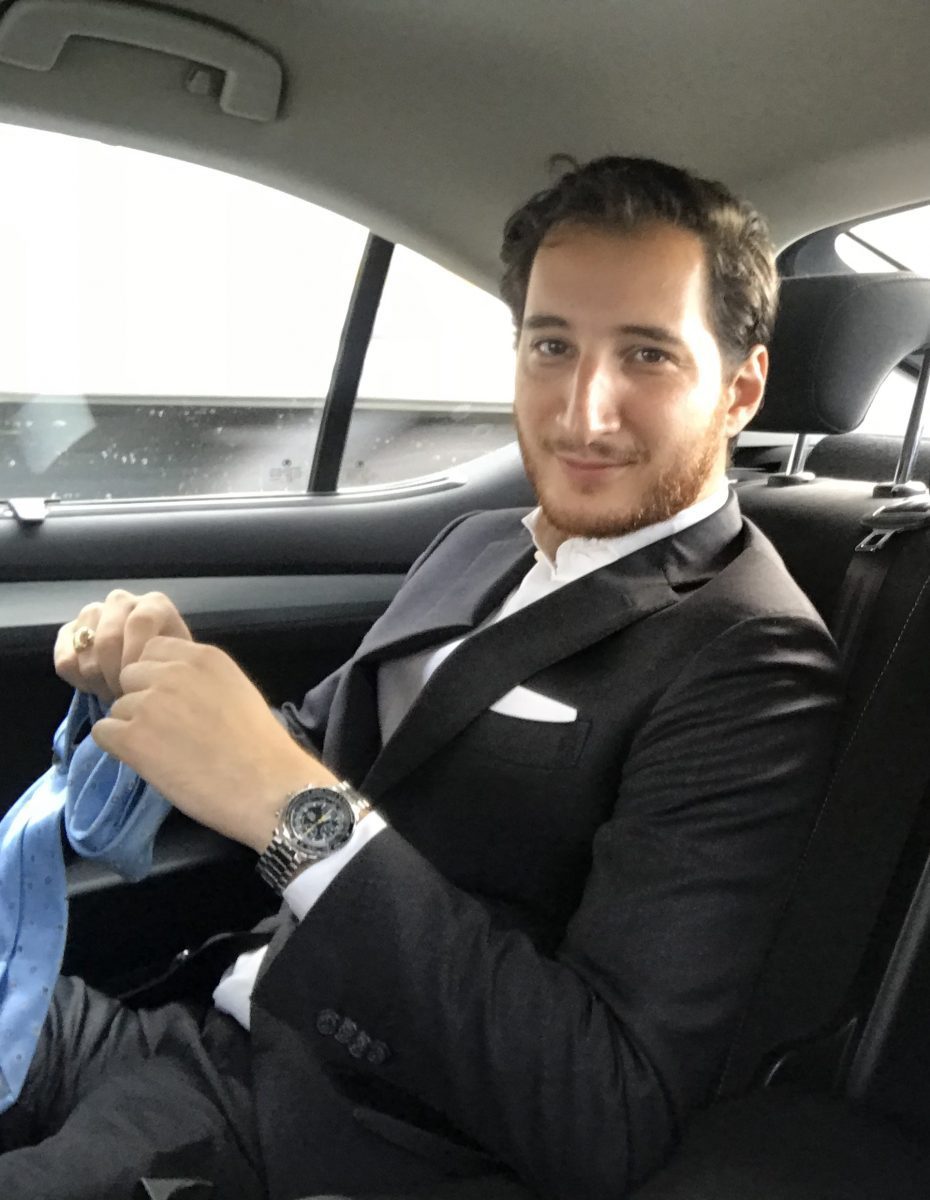 You were involved in the establishment of the Dutch-Serbian Business Association. What is the current state of operations of Dutch companies, and what our country can do to attract even more investors?
I am very glad to have been a part of the DSBA's establishment from both a personal and professional perspective. I firmly believe the initiative embodies part of the reason why I chose to come to Serbia and what my job here is- to strengthen the ties between Serbia and the Netherlands. Having a sparring partner in the form of the DSBA, whom I can work together with toward achieving that goal is great, and I look forward to our future joint endeavors.
I am particularly proud of the fact that Dutch companies, in general, are part of Serbia's economic heartbeat and are successfully active in a wide range of sectors, ranging from agriculture, shipbuilding, beer brewing, IT, manufacturing, consultancy, design and many others. That success is based, for a large part, on combining Dutch ways of doing business, which includes innovation, creative management and sophisticated business processes with Serbian craftsmanship, resourcefulness and drive. It has proven to be a recipe for success, and I am glad the Dutch business community in Serbia is thriving because of it.
There is a strong similarity in both countries in terms of the values that drive people to become entrepreneurs
As far as what can be done to attract more investors, be they from the Netherlands or elsewhere, I believe it is straightforward. A level playing field and clear, efficient and predictable regulations and procedures are key. Much has been done to improve that, but much still remains to be done, particularly when it comes to the efficiency of the judicial system.
Can you compare the period when you arrived in Serbia five years ago and today, in terms of investments, business climate. What is different and what has changed the most?
That is an interesting question, thank you for that. It is hard to believe that I have already spent half a decade in Belgrade. Much has changed, while much has remained the same. I think that one walk through the city then and now would make clear that there has been significant progress. There is a certain dynamism in the air and a sense that things are, at least economically, changing for the better.
A look at the numbers would confirm that. Serbia has consistently been attracting significant amounts of FDI, managed to achieve economic growth despite austerity and reduce unemployment, just to name a few parameters. In fact, when I arrived in 2015 the country had a spiraling sovereign debt and an unsustainably large fiscal deficit. Non-performing loans were at a historic high and the grey economy significantly larger than it is today. Had the Corona-crisis hit then, I am unsure how the country's economy would have been able to cope. The situation is, thankfully, very different today. Much has also been done to improve government services through digitalization, simplification and modernization.
Having said all that much has also stayed the same. While excellent initiatives and well-laid out plans exist, implementation is now, as it was then, often lacking due to procedural inertia, a lack of will or other factors. That leads to many missed opportunities, which is unfortunate because Serbia is in a position to take advantage of its many resources, both human and natural, and able to make quick strides in positioning itself as a competitive.
The SME sector is the second largest sector in the Netherlands and plays a very important role in the Dutch economy. What can we learn from the Netherlands?
It is true that many Dutch people decide to start their own business. In fact, I am the ''odd one out'' amongst my friends for working in the public sector. Most of them own their own business or work in a SME. I honestly believe that could be the same in Serbia because there is a strong similarity in both countries in terms of the values that drive people to become entrepreneurs. A desire to be independent, to challenge oneself, to innovate and, perhaps most importantly, a stubborn persistence to succeed. ''Za inat.'' Both, the Dutch and Serbians, have a strong affinity with those concepts and values.
What is quite different, however, is the business environment. It is very important to have a level playing field, simple and efficient administrative processes, legal certainty and a good incentive structure. Serbia is well on its way to providing that kind of environment, in fact, most of my friends here are also successful entrepreneurs with me being the ''odd one out.''  That said, much still remains to be done and it is crucial for the government to continue implementing measures that work towards improving the business environment and government services in general. I am glad that there are plans to do exactly that but, as always, implementation will be key.
As every year, you connect people in Serbia with the Netherlands in innovative and creative ways. What activities do you plan to carry out by the year-end?
Unfortunately, I can be quite brief in answering that question. Due to the pandemic, we have had to cancel all of our events for the near future and it is difficult to say whether we will be able to organize something for this year. Personally, I am quite disappointed because we had some very interesting events planned this year. There may have even been an orange Yugo 45 involved….
That said, safety is the absolute priority so we will simply have to wait and see how the pandemic develops. However, you can always count on us to come up with something interesting as soon as the opportunity arises. So, as always, keep in touch with the Dutch!