High Level Delegation headed by President of Provincial Government of Vojvodina visits Alexandria This Week as Gateway to Africa and the Arab World
As a result of the first visit to Novi Sad by the Group of Francophone Ambassadors presided by the Embassy of Egypt in Serbia in March, President of Provincial Government of Vojvodina, Mr. Igor Mirović will lead the first high level governmental and business delegation from to Governorate of Alexandria, Egypt in the period 23-26 May, 2021 composed of high official and President of Chamber of Commerce and Industry of Vojvodina, Mr. Boško Vučurević.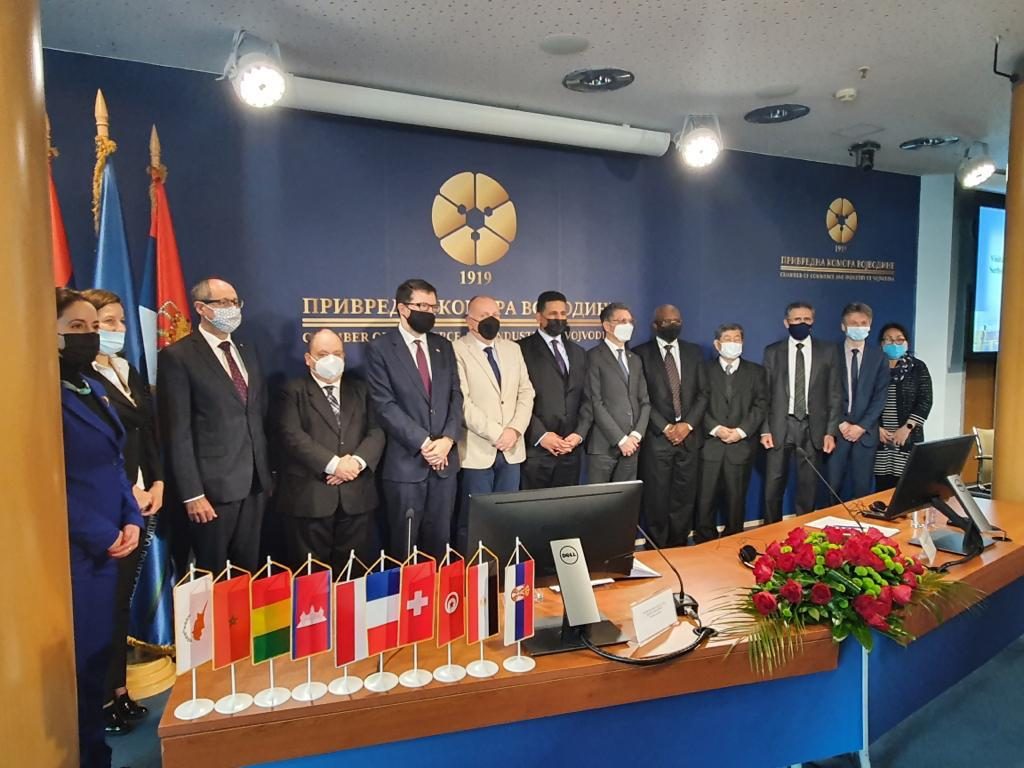 "We warmly welcome this important visit which culminates the joint efforts over the last three years for cooperation between Vojvodina and Alexandria in diverse fields including trade, investment, agriculture, education, culture and tourism in coordination with" said Ambassador of Egypt to Serbia Amr Aljowaily noting that "it would further strengthen the economic and cultural ties between Serbia and Egypt as a whole".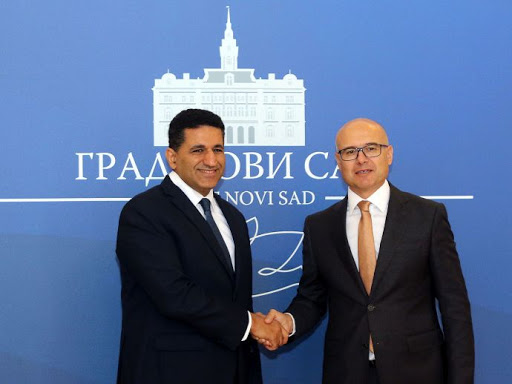 The program includes high level meetings with General Mohamed Elsherif, Governor of Alexandria and Mr. Ahmed El Wakil, President of Alexandria Chamber of Commerce, visits to the Alexandria Port Authority, Borg Al Arab Industrial Zone, and the world-renowned Bibliotheca Alexandrina. "I trust that these substantive meetings will produce concrete results of in the form of agreements between the two provincial authorities and chambers", highlighted Ambassador Aljowaily revealing that "another agreement of cooperation between the two cities of Alexandria and Novi Sad is almost finalized waiting for signature upon the return visit marking their cultural leadership role in Europe, Africa and the Arab World". He added that his recent meeting last month with Dr. Dejan Jaksic, Rector of Novi Sad University aims at establishing cooperation with the leading University of Alexandria, including in the field of teaching Arabic as a foreign language, as well mutual cooperation between the faculties of engineering describing it as "the academic pillar of cooperation between the two cities".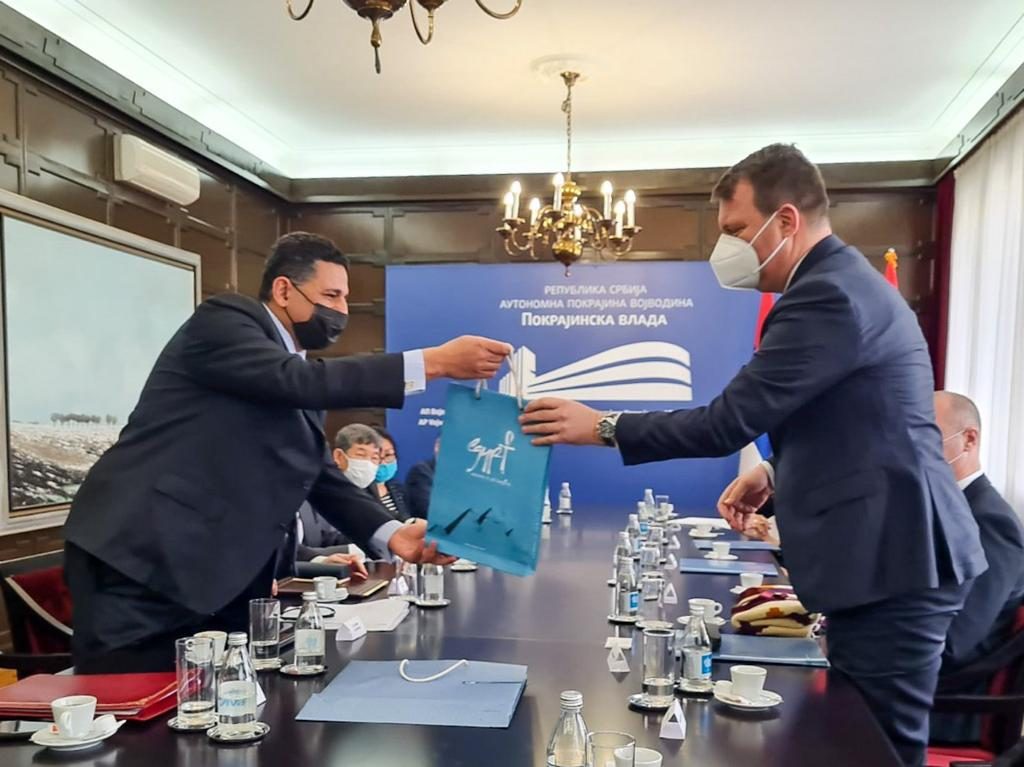 Earlier activities spearheaded by the Embassy of Egypt in Serbia to foster cooperation between Vojvodina and Egypt including visits by high level officials from Egypt including the Minister of Culture Dr. Inas Abdel Dayem upon Egypt's participation as Guest of Honour in the Belgrade Book Fair in October 2019, the Governor of Aswan to sign a declaration on the youth capitals of Africa and Europe in 2019, as well as the Governor of the Red Sea to promote cooperation in the field of tourism. These pioneering economic activities also included visit by the First Egyptian Economic Caravan in 2018 and ending with recent online conference between the Chamber of Commerce of Serbia and Chamber of Commerce of Alexandria, taking place in January 2021, followed by a session of online B2B Forum hosted by the two chambers in April 2021, which facilitated meetings of prominent companies from both countries and identified segments of economy with high potential for cooperation: agriculture, food production and processing industry, furniture production and ICT.