The industrial zone Bunuševac in the city of Vranje, with support from the Danish Embassy and local authorities welcomed a Danish company in their production drive grand opening.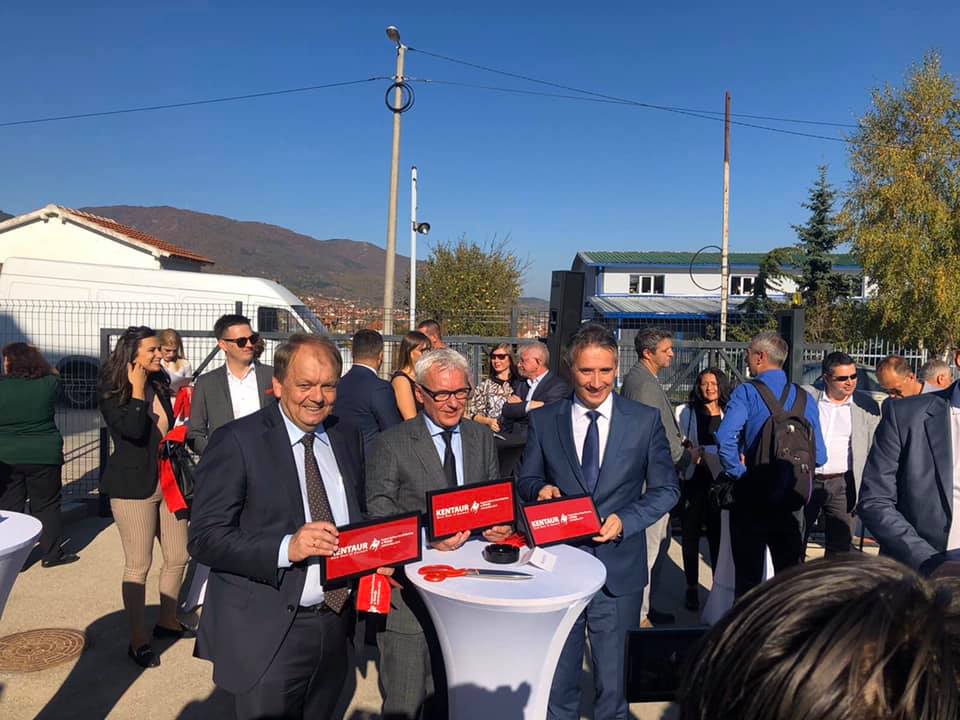 The company designs and produces high quality professional workwear. Kentaur started production in Vranje with 150 sewing machines and just as many people hired, but the number will go up to at least 350 employees by the end of 2020.
This Danish manufacturer uses materials from Germany, Italy and England, while responsible designers are leading Danish and Japanese creators. This approach made the company recognizable among professionals, and today Kentaur A/S is the main sponsor of the Danish national cooking team.
The entire production of the company is export-oriented and helps local economy grow.
Bernt Dahl, CEO of Kentaur A/S, welcomed the attendees, explaining that the main reason this company chose to expand to Serbia, was the impression they got from the kind and very helpful people, as well as the long tradition the south of Serbia has in the textile industry. He confirmed that the plan is to hire 350 people, as well as that they take special care of their employees.
H.E. Danish ambassador to Serbia, Anders Hougård, said that this was a big day for everyone:
"With the completion of this investment, we can say that the Danish companies in Serbia directly employ more than 3000 people and almost 30% of those jobs are in southern Serbia. Kentaurs investments merely add to the notion, that two small countries such as Serbia and Denmark, need each other for success. Especially in representing the synergy of our two countries on the European and global market."
The mayor of Vranje, Mr Slobodan Milenković, expressed how thankful the city and the country are, proving it with a subsidy. He said that this shows how hard the president and prime minister are working on having equal number of foreign and domestic investments throughout the country.