Three day promotional manifestation "Days of Turkey" was organised in Voždovac Shopping Centre Stadion from 26th to 28th of February. During those days, many visitors have visited photo exhibition and enjoyed the promotion of oriental delicacies and sweets in the organisation of the Turkish restaurants Dukat. Thanks to the Turkish Cultural Centre Yunus Emre, many Belgraders learned about possibilities to study Turkish language and were introduced with beauties of culture, heritage and traditions of this country. The event was officially opened by H.E. Ambassador of Turkey Mehmet Kemal Bozay and Mr. Selim Aslantas from Yunus Emre institute. Turkish Halk Bank presented its excellent banking services as well as loans for tourist trips to Turkey. Turkish Airlines, the airline that flies to more countries than any other airline, promoted flights to numerous cities and destinations. Tourist agencies Kon Tiki Travel and Big Blue offered great discounts for holidays in Turkey and Office for culture and tourism of the Turkish Embassy in Belgrade presented Turkey as a popular cultural and tourist destination.
Visitors of Days of Turkey got also a first class entertainment program "spiced up" with Turkish music and dance "spices" in an interesting vocal performances on Turkish language by Maja Damjanović – professor of Turkish language and Boban Krsmanović, guitar player accompanied by Nina Zdravković – ballerina.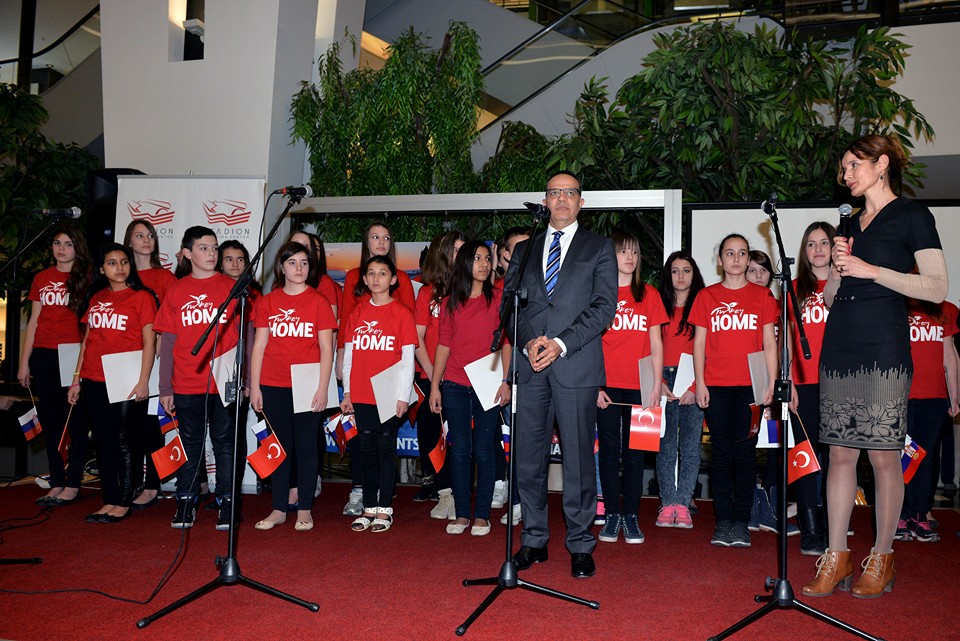 Second night of the manifestation was market with an excellent artistic oriental dance performance by Bellyrina Dance lab. Many visitors tasted the exquisite tea mixtures on the stand of Small Tree teahouse and those who like ancient arts of calligraphy and painting on water – Ebru took part in these interesting art workshops organised during Days of Turkey.
The event attracted very good media attention with reportages broadcasted on RTS 1, Studio B, Grand TV and Pink TV and print articles in Politika, Danas and Večernje Novosti daily newspapers.
See more at:
http://www.color.rs/daniturske2016/#galerija
http://www.svet.rs/predstavljamo/konferencije-i-akcije/ukusi-i-tradicija-orijenta-odrzani-dani-turske-u-stadion-soping-centru
http://www.lepotaizdravlje.rs/lifestyle/kultura/ukusi-i-tradicija-orijenta-odrzani-dani-turske-u-stadion-soping-centru/
http://www.hellomagazin.rs/promo/ukusi-i-tradicija-orijenta-odrzani-dani-turske-u-stadion-soping-centru/