Abb is a company which relies on 130 years of experience, discoveries and tradition  
In the coming period, ABB wants to focus much more to the segment of digitization of all processes that surround us, both in industry and residential construction housing, as well as on alternative energy sources, i.e. sustainable energy sources.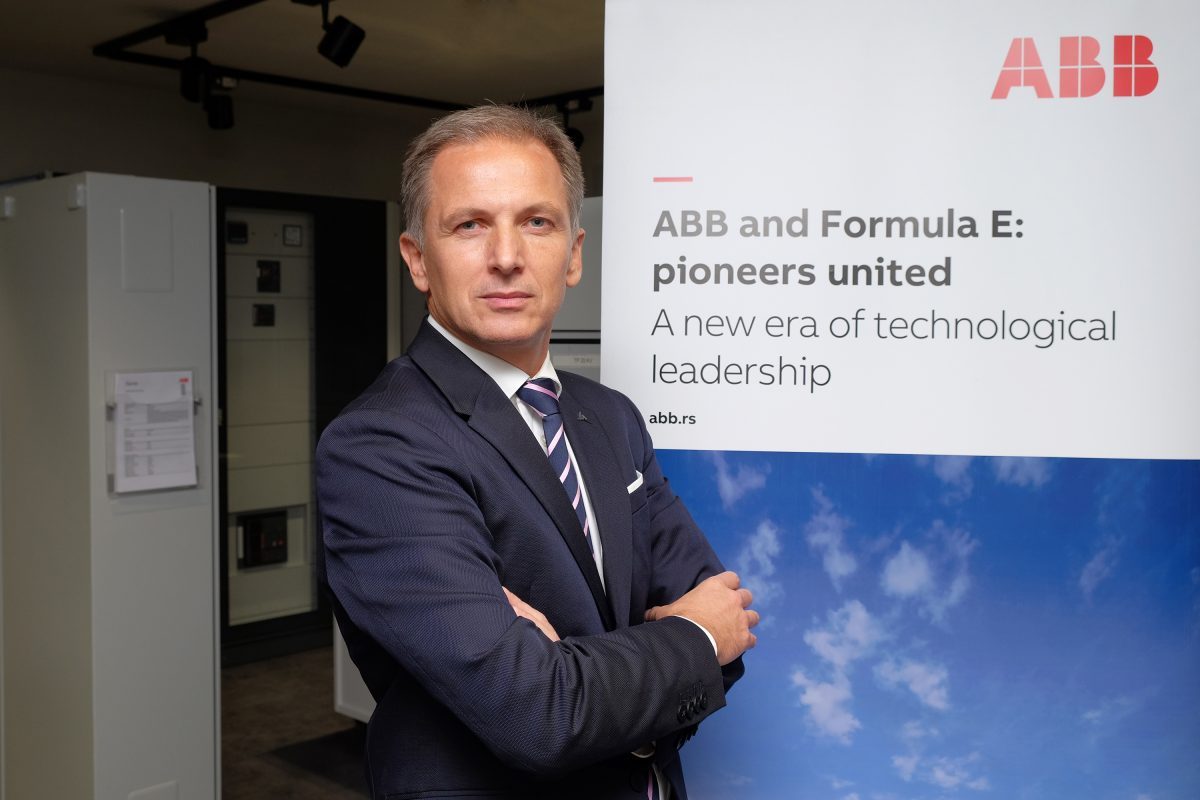 Has the pandemic caused by the COVID-19 virus expedited industrial development and digital transformation of companies?
Undoubtedly it has, which is, we all agree, inevitable. If we look back through history, every pandemic that had happened always brought revolutionary changes, and today is no different.
Throughout history, ABB has always been a pioneer of new technologies, starting back in 1890 when the first electricity transmission network was constructed. Many innovations, such as the first industrial robot in 1974, or the Azipod propulsion in 1990, without which cruisers, an increasingly popular form of tourism, would not be able to dock, are also ABB's products.
More recently, at the beginning of this century, ABB built the first integrated DCS800xA industrial process control system. These are just some details from ABB's history, but significant changes are taking place in ABB today as well. Just before the pandemic, ABB decided to make one huge step forward in its business. One segment of the company was sold, which had been generating a quarter of the company's global turnover, and which was the Core business, on which ABB relied. This illustrates how much the world is changing, that is, how companies like ABB are behaving, planning and transforming in today's challenging times.
Technology is advancing fast, both with car manufacturers and ABB, which technology keeps up with these developments
How did you adjust your business to the crisis, in terms of working on current projects?
As far as the business organization itself is concerned, the step forward in the sale of a segment of the company was made due to directing energy and funds, i.e. everything ABB has at its disposal, to a segment on which ABB wants to focus much more. This segment is the digitization of all processes that surround us, both in industry and residential construction housing, as well as focusing on alternative energy sources, i.e. sustainable energy sources.
You are aware of the fact that the most adaptable ones have survived, not the strongest and the smartest. In this regard, we try to be as prepared as possible for the new circumstances. As for the projects we are currently working on in Serbia, the segment I come from and cover is the infrastructure and transport segment. We have accumulated a lot of referrals in the last two or three years both in Belgrade and Serbia.
You have seen for yourself just how many shopping malls sprung up in the last few years. We are leaders in that segment too since we equipped most of these shopping malls with ABB's equipment – from substations to panelboards with electrical busbars in the facilities. In some malls, we have also provided lighting fixtures. And as far as the transport segment is concerned, Serbia is still in its infancy in terms of electrical cars and electric mobility, both hot topics in the world.
How developed is the awareness of the use of electric vehicles in Serbia and what do we have to do for electric mobility to become our reality?
Nothing can happen overnight. If we were now at the peak of awareness (i.e. the most conscientious), if we treated electric mobility as something we are not able to live without and if someone gave us an electric car each, it still would not be feasible at the moment because our power system would not be able to support it.
So, raising awareness is a process that lasts. Nevertheless, it started in Serbia as well and that's good news. But the whole process will take time. I can also tell you from our experience that until half a year ago, it never occurred to anyone to take a more serious interest and start thinking about electric chargers and electric vehicles if they were not forced to think in that direction in some way. The reasons why there are only a couple of electric chargers in Serbia could be due to the dealers of certain car brands because these brands were planning to sell electric cars here in the future so they were instructed to acquire an electric charger, or maybe it was due to tourism and people transit because we are still a transit country. All in all, only a couple of chargers have been installed in total.
Just before the outbreak of this pandemic, there was a sharp increase in demand for electric chargers, and there is a huge range of so-called gamma products that ABB can offer. Not to toot our horn too much, but ABB is number one in the world in this segment.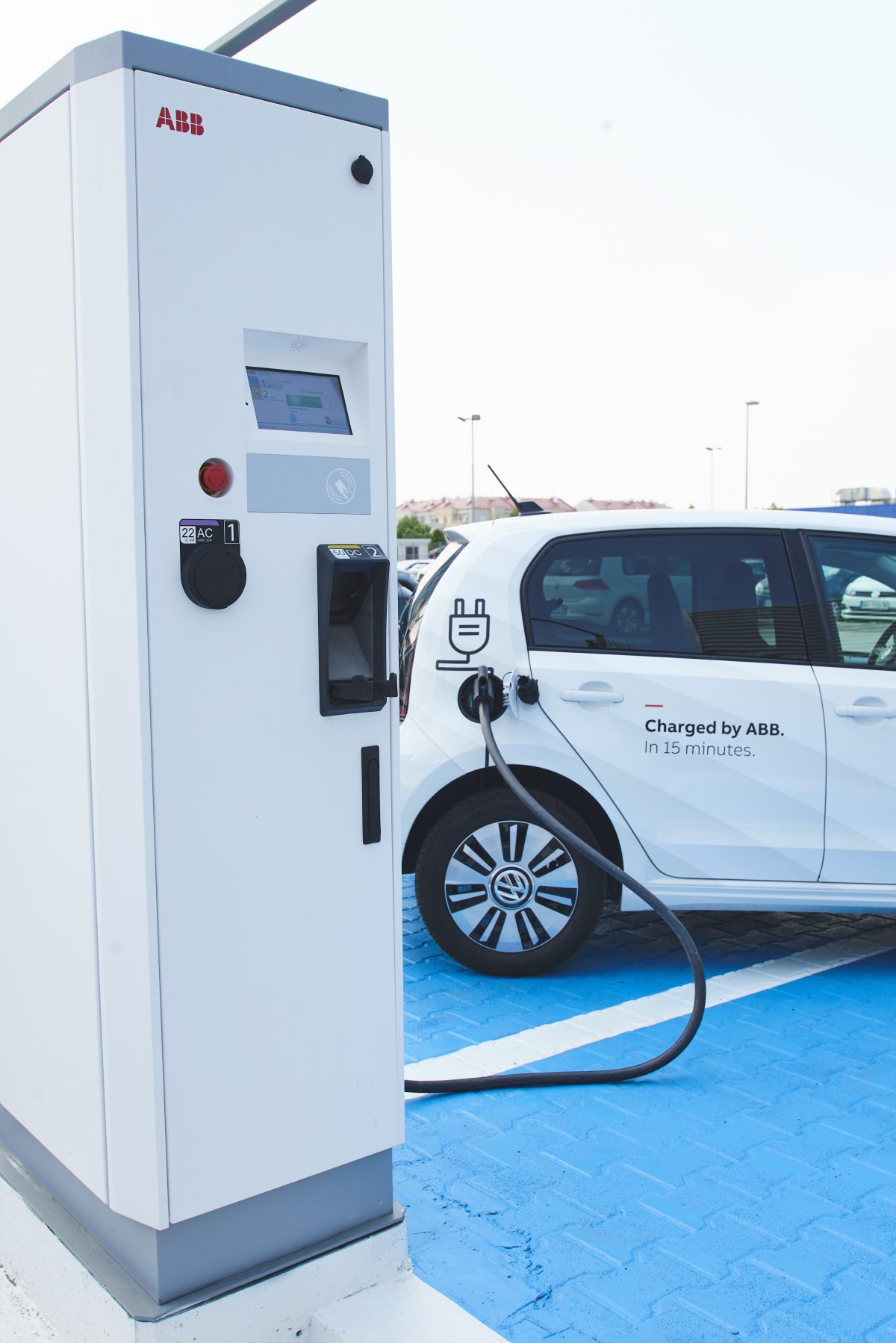 What has changed in the world when it comes to the use of electric vehicles and what are the predictions when it comes to the development of this segment?
ABB has researched the situation with electrical mobility in the world, and the results show that around 170 different models of electric cars are being developed at the moment and that expectations are that there will be 330 different models of electric cars by 2025. Today, there are 72 models of fully electric – not hybrids, but electric cars – while in five years, there will be 176 different models of fully electric cars, which have a battery and only an electric engine, not an internal combustion engine.
In just five years from now, the production of electric cars is expected to be six times higher than today; four million cars will be produced, of which 60% will be solely electric cars and 40%. If we look at the research on the efficiency and sustainability of development, completely electric cars ranked ahead of vehicles using bio-fuel and hydrogen (the two fuel cells used today) behind.
ABB launched pilot projects in 2010. How do they fare in the world today and tell us a bit more about ABB chargers?
As far as ABB is concerned, we have been dealing a lot with these technologies since 2010 and the development has been very turbulent. There have been quite a few achievements in the last ten years. We started with 50 kW electric chargers, and today we have 350 kW electric chargers. There are two basic types of electric chargers – the AC charger, that charges the car with alternating voltage and the DC charger, the so-called fast charger, which supplies cars with direct current.
These AC chargers are low power chargers, up to 22kW, and there is a problem with 'the bottleneck' that is formed when the car battery is powered by AC voltage, which means that the car has to have a device that will convert that AC voltage to DC and then charge the battery. Car manufacturers, on the other hand, do not want their cars to weigh and cost more. That is why there are DC chargers that charge the battery directly with direct current, when you connect it, thus eliminating the need for additional devices in the car. This also increases the charging power greatly, from 50 kW to today's 350 kW, thanks to in ABB's chargers.
Premium car models, that have been launched already, have a battery capacity of around 100 Wh. If you take ABB's 350 kW charger, or perhaps the latest generation that came out for 94,124,184 kW, you'll charge a car with a 100 kWh battery in 5 minutes, 8 minutes, to 10 minutes respectively. Thus, the technology is advancing fast, both with car manufacturers and ABB, which technology keeps up with these developments.
ABB cooperates with all leading car manufacturers, on all continents – Asia, Europe and America
ABB cooperates with all leading car manufacturers, on all continents – Asia, Europe and America. When a car manufacturer wants to launch a new model, they must work with electric charger manufacturers. ABB and car manufacturers are working together on the development of their new models and chargers, and all this must be incorporated and harmonized in the development process so that the car that is launched and the charger are compatible and able to function without problems. As for the global network of electric chargers, the first electric charger road networks were formed in Estonia, Denmark and the Netherlands. At the moment, ABB has sold 13,000 of the so-called fast chargers in the world.
One of ABB's most interesting references, globally speaking, is a 2-billion- USD contract which stipulates the delivery of electrical charges for the US road network in the following four years , signed with Electrify America. This means that ABB will fully cover motorways in the US.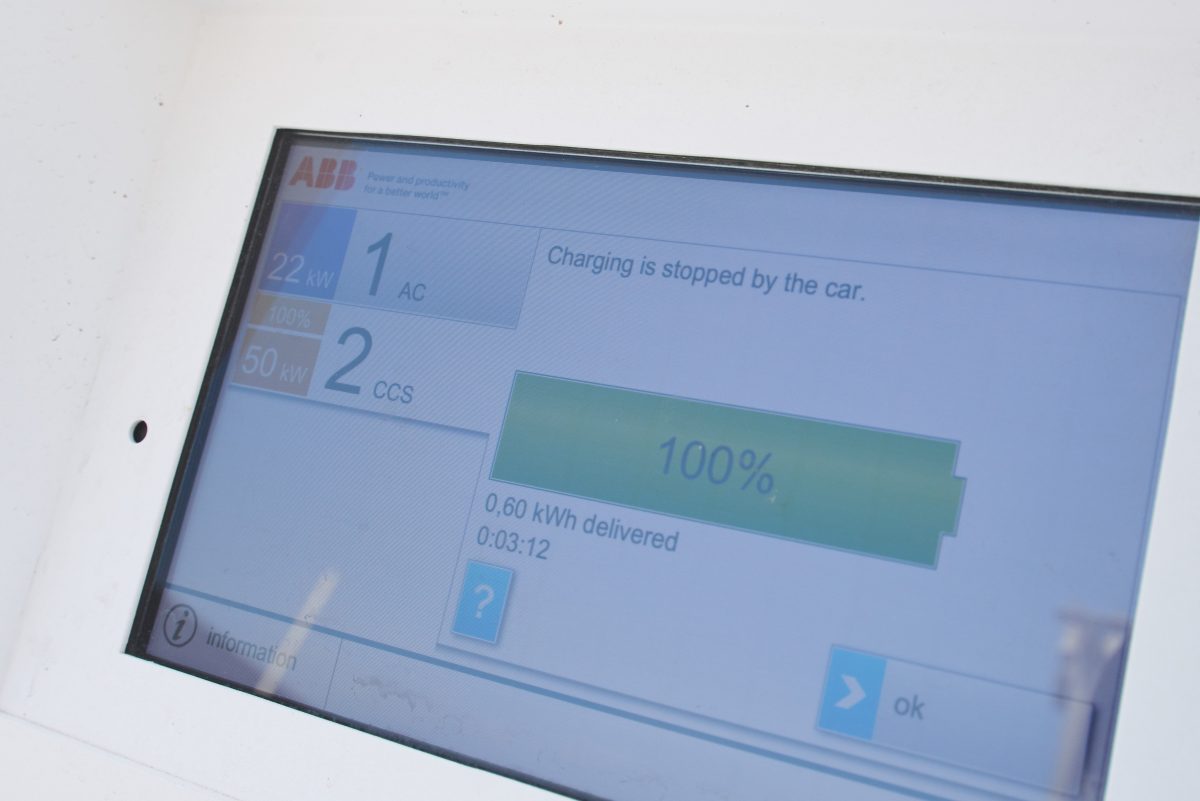 How does it all look like in Serbia and how many fast-charging power stations are there in Belgrade? Is there a plan to expand to the whole country?
We are starting to wake up slowly, and a few months ago, we started receiving more orders for chargers, both for the low power ones, as well as for the fast ones. It is interesting to note that because of the crisis, we skipped a part of the industrial revolution and jumped into the information revolution. Many of our people are currently engaged in creating software solutions for either global or domestic companies, so we use our intelligence. A similar thing has been happening to with electric chargers. Fortunately or unfortunately, Serbia has skipped the first cycle of investments in the first generation of fast 50kW chargers. Europe and the rest of the world are now replacing that generation with a much more powerful one, while in Serbia, we have delivered maybe a dozen fast chargers, mostly to distributors and dealerships of certain brands, which have begun selling electric cars.
Of course, in addition to these fast chargers, there are also lower-power AC chargers, which dominate in numbers. All shopping malls that are being built will have to have electric chargers. We have sold 16 AC chargers to the Ada Mol shopping centre and that is now becoming the standard. Every building, that wants to meet the LID standard and be in some way recognized as self-sustaining, installs low-power electric chargers. Serbia is still at the beginning, but it seems that it will catch up to global trends in that segment.
Can Serbia really become the leader of this part of Europe when it comes to experts and solutions offered by companies?
Absolutely! I have no dilemma about that. We just need to get better organized. I see that initiatives and desires do exist and they are all around us. Here, for example, one of the projects that we are proud of is office buildings in Novi Beograd that we have completely equipped with ABB's equipment from substations to electrical sockets. A foreign company plans to hire 4,000 people from Serbia that will provide support services worldwide. The building is currently under construction and will be completed very soon and the 4,000 people who are going to work there will provide support services worldwide with the help of ABB technologies.
Of course, that is a road that will lead us to a better tomorrow. We, as a company that operates in Serbia, could not do without people, both ours and our associates. We are very reliant on all our partner companies with which we cooperate and are constructing the building I have mentioned earlier. These include the contractors Energomontaža Južna Bačka, Strabag, Interfast and our distributors Expro, Feluka, Rasina and Sled. There are many companies we work with and without which we simply would not be able to do business in such a successful way.
Companies are people and nothing else. I am not afraid for Serbia and our future only if these people stay here and help us all do something better in our country.