Corporate social responsibility and sustainability as business imperatives in the 21st Century
A business vision of the leading companies in the 21st century includes a broader perspective of the future and setting long-term goals. Corporate social responsibility, with a focus on sustainability, is imperative today to contribute to the environment where a company operates. Delhaize Serbia is an example of such business operations, from care for employees and customers to strengthening community relations.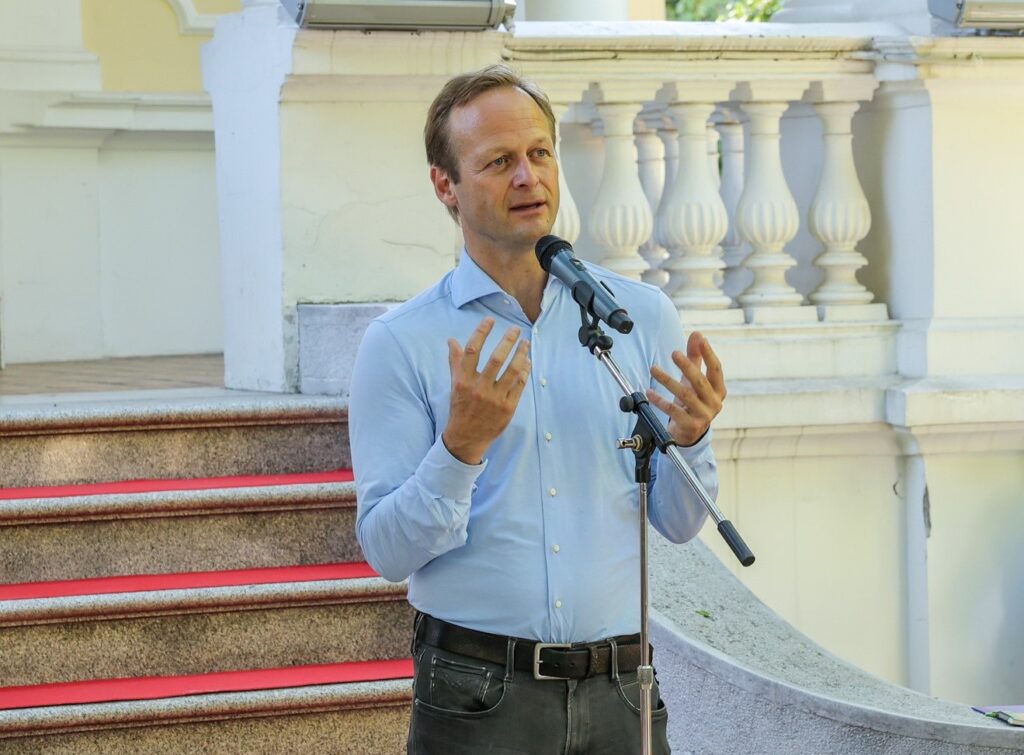 By implementing and respecting these values in the market of Serbia daily, the company contributes to the economy and society in general, investing resources in all segments, including digitalization. Such an approach enables the identification of relevant issues and challenges in society.
In presenting its annual Sustainability Report 2021, this retail chain, which is the leader in the market, summed up initiatives, projects, contributions, and results in the areas of a healthier life, environmental protection, and support to the local community and employees. In the impressive atmosphere of King Petar's House, the company presented to its partners and associates priorities and a strategic focus on continuous support for quality improvements at all levels, education, transparent communication, and care for the environment where we live and work by raising awareness and reducing unfavorable activities.
As a market leader, it is essential that we continue to be strong support for the country's economy and that we improve society and inspire it to a healthier life
Specific initiatives and successes were achieved in collaboration with the Faculty of Veterinary Medicine, where the company developed an original nutrition concept for animals aimed at improving their health, eliminating antibiotics in breeding, and achieving a positive impact on CO₂ emission reduction. Regarding fresh meat, the company is distinguished by investing in the safety of quality service and offering at favorable prices. By engaging in the entire process of fresh meat production and distribution, from farms to retail shelves, the company makes verified products available daily to its consumers. Thanks to the company's collaboration upon the highest standards with local producers at more than 70 farms in Serbia, customers can rely on safety when selecting fresh meat of local origin in Maxi, Mega Maxi, Tempo, and Shop&Go stores. Breeding, preparation, distribution, display, and offering of these products are strictly controlled and guided by the expertise of professional teams, which contributes to preserving their high nutritional values. On the other hand, successfully reducing pesticide residue in fruit and vegetables and setting standards for their control was achieved through various innovations, thanks to the company's collaboration with the Faculty of Agriculture of Belgrade University and accredited laboratories.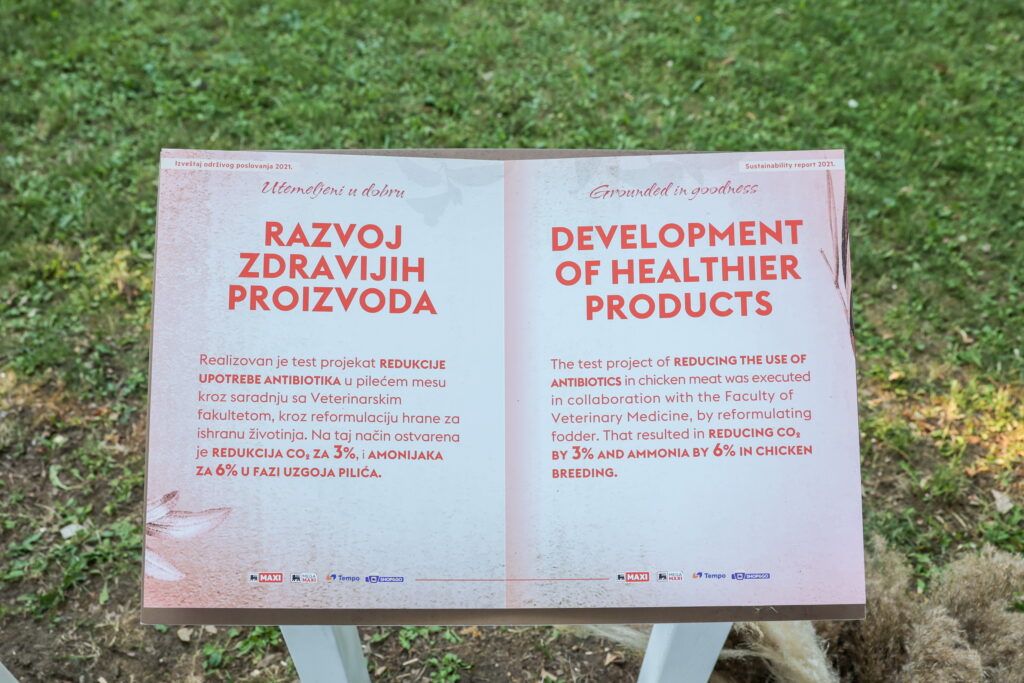 A particular focus was also on raising awareness about the relevance of healthier life. Exceptional support to this topic was provided via the Nutri Score project, an investment of the company aimed at helping customers in education about what they consume daily. Last year, this nutritive labeling system was successfully implemented on all packed products within the Delhaize Serbia private label. It represents a letter-based guide for moderate, balanced, healthier nutrition, thus developing and maintaining better habits and good immunity of customers.
"As a market leader, it is essential that we continue to be strong support for the country's economy and that we improve society and inspire it to a healthier life. We are committed to the responsible management of surplus food; we contribute strongly to environmental protection, promote healthier choices, and support the local community with regular donations. Through various programs for our associates, we are actively working to improve each individual's working conditions and personal development. The results and progress we can see in the Sustainability Report are a great responsibility for us to be an even better partner to the community, society, and people in the future, " said Jan-Willem Dockheer, CEO of Delhaize Serbia.
Delhaize Serbia retained the title of the largest food donor of the Food Bank Belgrade
Day-to-day business operations must be environmentally friendly, in accordance with the global situation with the living environment and needs of the community and represent a decision for a sustainable future. In 2021, Delhaize Serbia used 80 percent of total power from green sources and continued implementing CO₂ cooling systems and propane display cases in stores across the country. These investments, with the implementation of energy efficiency measures, reduced the total CO₂ emission by 38 percent last year, which is beneficial from the global perspective. The company also recycled 13,000 tonnes of waste or 14 percent more than in 2020, and, within the initiative for responsible collection of hazardous waste from consumers, 1,150 kilos of batteries was collected and forwarded for further treatment. These are the results of committed efforts and long-term investments, as the global retailer Ahold Delhaize decides to have all plastic within the private brand recyclable, compostable, or reusable by 2025, with a goal of total elimination of single-use plastic. Such initiatives, in all business segments, have multiple benefits and a direct impact on future operations and survival.
Human resources are a primary value of this retail chain, and the company allocates special resources to support employees and strengthen its teams. As individuals advance, investments are made in their development and education – with the company growing on solid foundations. Almost 111,000 training hours were provided for additional professional development of the workforce. Furthermore, three new development programs for leaders were completed for nearly 250 colleagues. The Mentorship Program was also successfully executed by providing high-quality education, inspiration, and support for further development.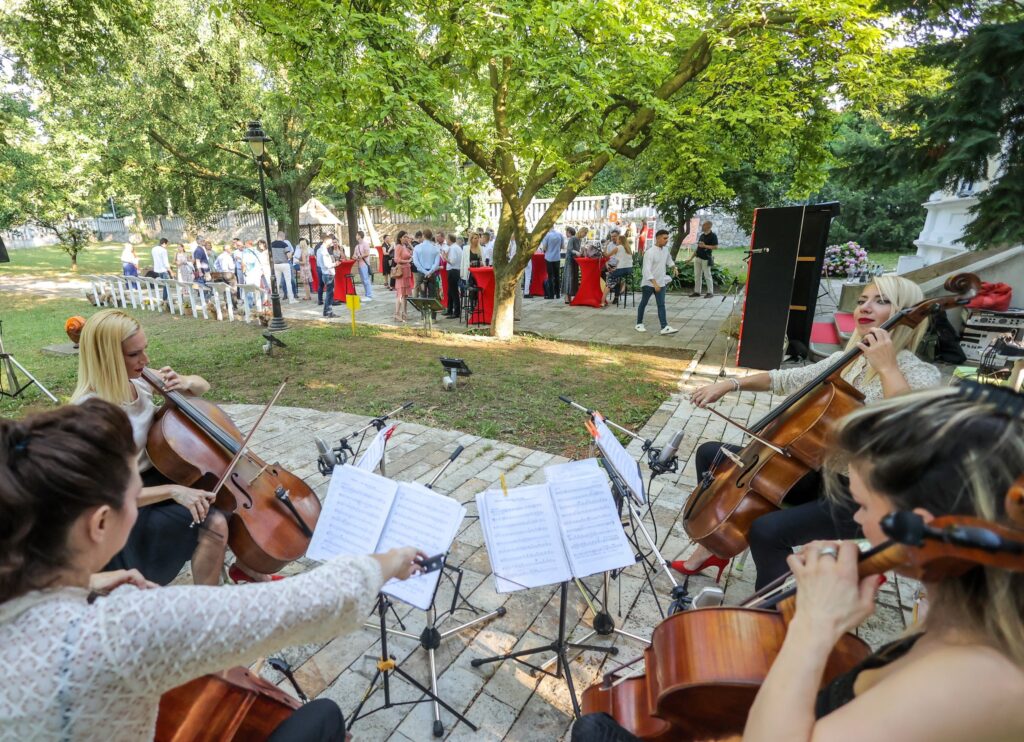 Those in need are integral to Delhaize Serbia's strategic focus and activities to improve the community. Therefore, the company donated 780 tonnes of fruit and vegetables to more than 78 charities with 14,000+ beneficiaries and 203 tonnes of fruit and vegetables for fodder in 2021 alone. Delhaize Serbia retained the title of the largest food donor of the Food Bank Belgrade. It continued to collaborate with this charity on systemic management of food surpluses by upgrading the donation system via the development of the digital Maxi platform "Plate by Plate." With a donation of 200,000 euros to UNICEF, a transport vehicle and devices necessary for neonatal units in Kragujevac and Novi Sad were provided. A donation worth 50,000 euros was made to the Food Bank Belgrade for support in procuring a vehicle necessary for daily operations of the donor system and food delivery to end-users.
Through its long-term business decisions, Delhaize Serbia continues to strengthen its vision with constant investments and contributions, taking into account all factors of the environment and position of the society. The primary goal remains to strengthen the greenest possible image of the living and working environment, where healthier habits are available to many consumers, with supreme offering and service.