At the very entrance to the Boka Bay, in Herceg Novi, lies a luxurious Portonovi resort
Located on an area of ​​26 hectares, the resort offers 218 residences for sale or rent, ranging in size from studios to four-bedroom apartments and villas. The first phase of the project was completed last year, and this season is the first one in which the resort will shine in its full splendor.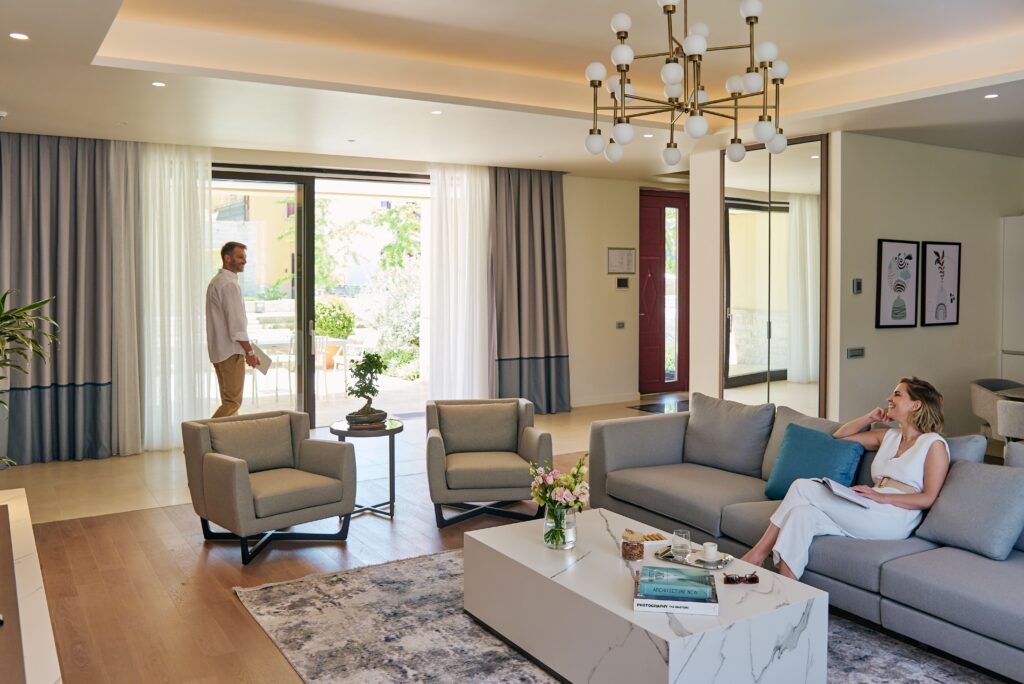 Since Portonovi has become a very recognizable Montenegrin brand in a short time, the resort could expand even more in the years that follow, in accordance with the needs of this part of the Mediterranean.
The season 2022 in Portonovi has started more than successfully. With many apartments already booked until the end of September and a rich calendar of various events, guests from around the world, but locals as well, are increasingly interested in visiting one of the most luxurious and attractive resorts in this part of the Mediterranean.
What attracts them the most when it comes to the resort is certainly the combination of luxury residences by the sea that remind us of Mediterranean villages in France or Italy and a variety of restaurants and cafes offering the most exotic cuisine from around the world. Real estate buyers who wanted to build their home on the sea, have an additional reason to choose Portonovi. "We are especially proud to offer a unique opportunity to our customers, which is to be able to move into already furnished apartments, just a few days after signing the contract," Rashad Aliyev, Portonovi CEO commented.
Those who have decided to spend their summer vacation in one of the apartments offered by Portonovi, choose their private paradise since the residences have their own private gardens and swimming pools. A large number of guests are staying in Portonovi for the second time, and what they return to is peace, beauty, beautiful nature, and extraordinary luxury. The fact that Portonovi is home to the first One&Only hotel in Europe makes the level of service and offer in the entire resort in line with the highest standards.
---

"The season 2022 in Portonovi has started more than successfully"

---
Even when it comes to the events, the resort does not lag behind luxury resorts around the world. Tapasake club has already attracted the attention of local and foreign visitors. The gig by the world-famous DJ Mahmut Orhan opened the season of performances by some of the most attractive names in the world of music. Apart from that, this summer in Portonovi will be marked by wine evenings, art exhibitions, concerts, fashion shows, open-air cinemas and the International Carnival.
For more information about residences write to enquiries@portonovi.com
To book accommodation, write to stay@portonovi.com
For information about upcoming events, write to events@portonovi.com