On December 2, in cooperation with Color Media Communications and the financial support of the Novi Sad Administration for Economy, the Centre for Local Democracy and Diplomacy&Commerce magazine organized the event called 'The Walking Dinner with the Mayor of Novi Sad'.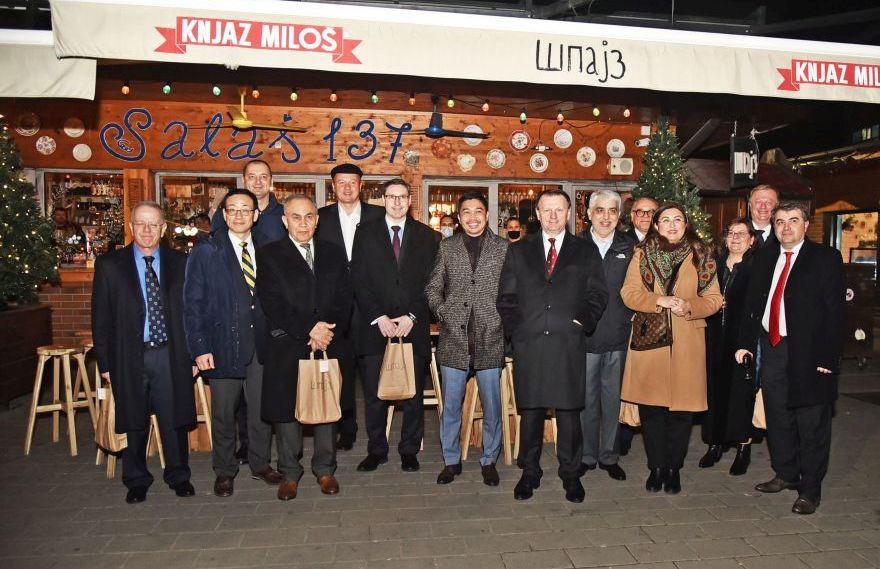 Under the auspices of the Walking Dinner with the Mayor of Novi Sad concept, the ambassadors and representatives of international organizations visited Špajz Restaurant at Salaš 137 in Republic Square and learned about the history of the famous Riblja Pijaca in Novi Sad.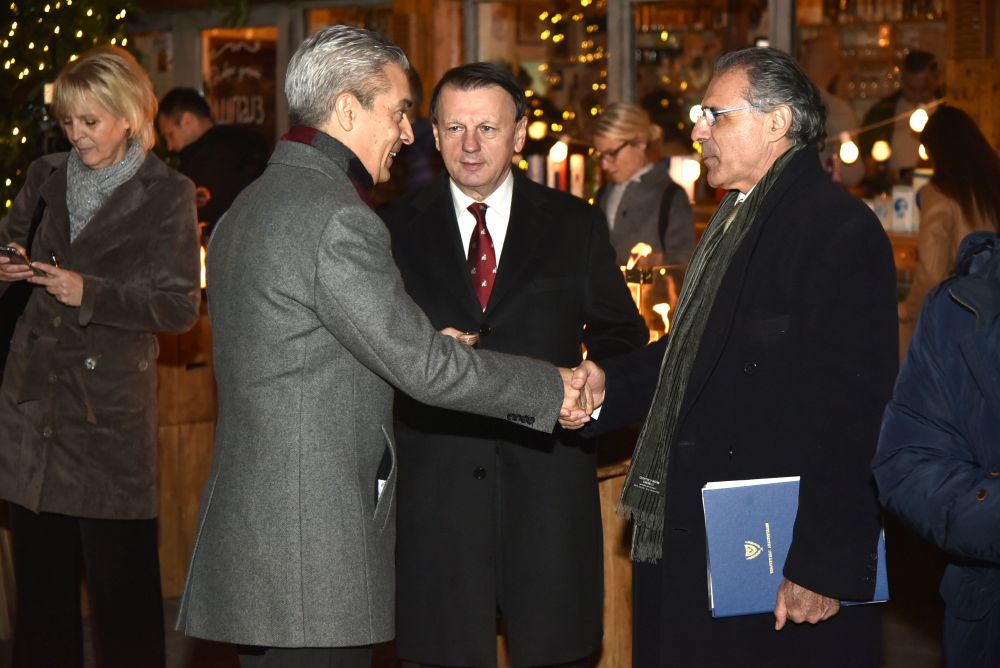 The guests were welcomed by Milorad Radojević, a member of the Novi Sad City Council for Economy, Robert Čoban, President of the Color Press Group and Biljana Milošević, a tour guide.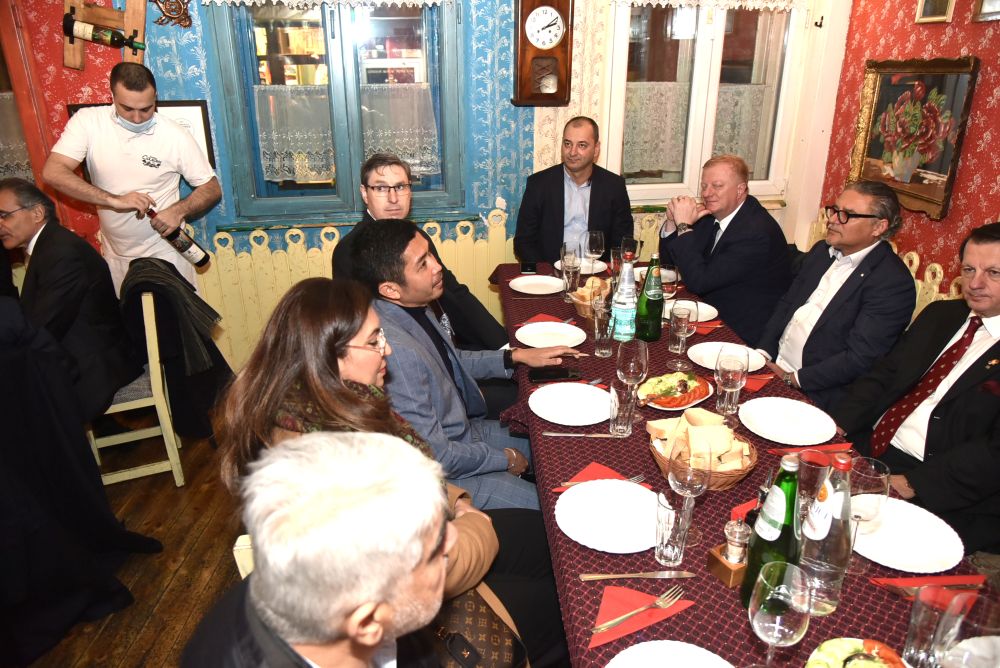 On this occasion, the following guests learned about the history of Novi Sad and the tastes of traditional Serbian and Vojvodina cuisine – H.E. Mohammed Nabhan, Ambassador of Palestine; Predrag Tomić, Consul of the Embassy of Armenia; H.E. Mohammed Amine Belhaj, Ambassador of the Kingdom of Morocco; H.E. Daniel Emery, Ambassador of Australia; H.E. Tomáš Kuchta, Ambassador of the Czech Republic, Vladimir Vana, agro-economic diplomat at the Czech Embassy; H.E. Shehryar Akbar Khan, Ambassador of Pakistan and his wife; Kairul Tazril Tarmizi, Chargé d'Affaires of the Embassy of Malaysia; H.E. Demetris Teofilaktu, Ambassador of Cyprus; H.E. Silvia Davidoiu, Ambassador of Romania and her husband; Donghwan Che, Chargé d'Affaires of the Korean Embassy; H.E. Osvaldo Marsico, Ambassador of Argentina and H.E. Hami Aksoy, Ambassador of Turkey.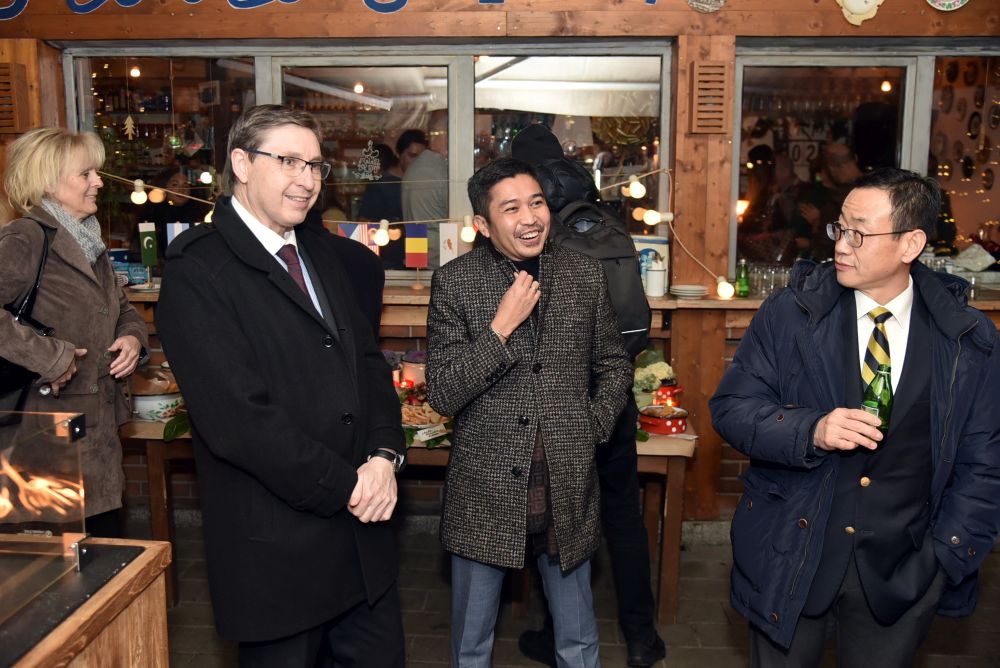 This get-together continued with a dinner and music from a tamburitza band at the Lazin Salaš Restaurant, in Laza Telečki Street, a building that used to house the Serbian National Theatre's printing shop called Talija.
At the very end of this interesting tour, the guests visited the Carigrad cake shop, on Mihajlo Pupin Boulevard, which is one of the oldest cake shops in Novi Sad, founded in 1937.