NEW YEAR'S SALES AND ACQUISITIONS EXHIBITION
Online Auction: December 4 – 16, 2021,
Online Auction Closing: December 16, 6 pm – 8 pm, website: aukcije.arte.rs
Pre-auction Exhibition: December 4 – 16, 2021, Monday – Sunday, 10 am – 8 pm
3 Kralja Milana Street, 4 and 12 Andrićev venac Street, 29 Svetogorska Street, Belgrade
ARTE Gallery is delighted to present its traditional 15th New Year's auction and one of the most important Private Sales of Modern, Post-War and Contemporary Yugoslav and Serbian Art. The auction sale will be held online at the aukcije.arte.rs website, while you can get informed about the Private Sale via e-mail: info@ arte.rs or mobile phone: +381 63 638 962.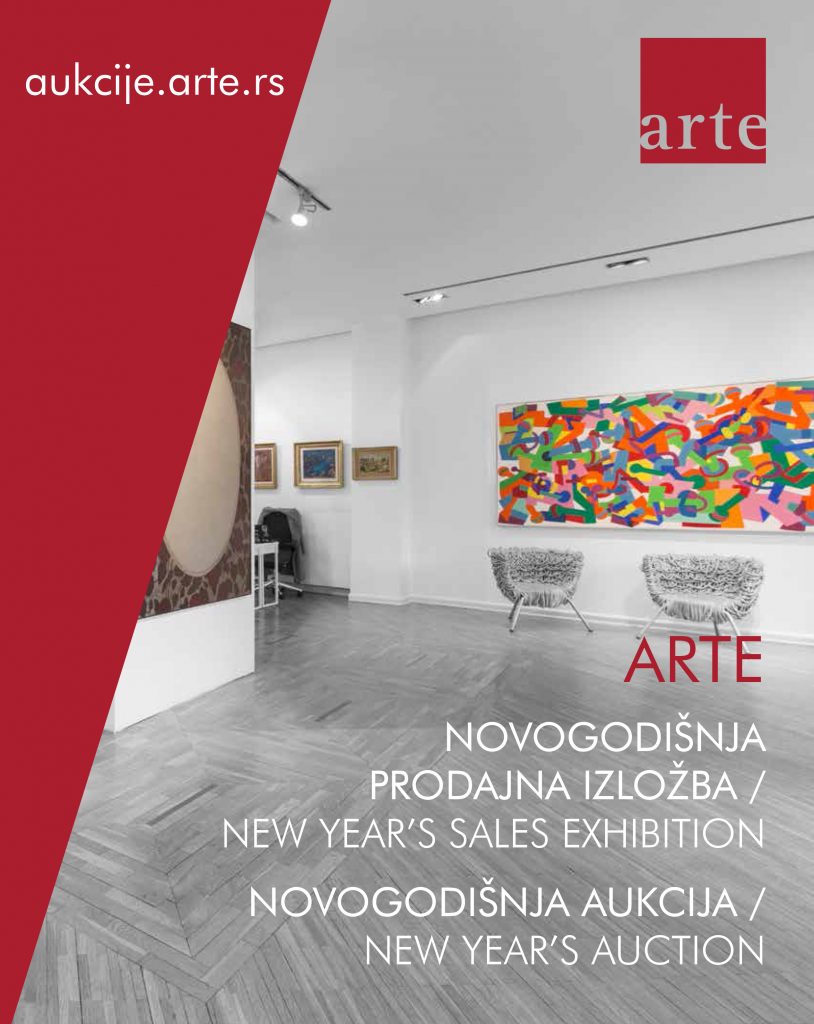 Featured works promise an exciting selection of paintings, works on paper, and sculptures from notable artists of the twentieth and twenty-first century, such as Sava Sumanovic, Ivan Radovic, Milan Konjovic, Marko Celebonovic, Pedja Milosavljevic, Nedeljko Gvozdenovic, Ljubica Cuca Sokic, Igor Vasiljev, Dado Djuric, Ljuba Popovic, Petar Omcikus, Vladimir Velickovic, Radomir Damnjanovic Damnjan, Mira Brtka, Bora Iljovski, Dušan Džamonja and Mrđan Bajić, to mention a few. The Auction and Private Sale exhibition will be held in four ARTE Gallery venues in Belgrade (Andrićev venac 4, Andrićev venac 12, Kralja Milana 3, Svetogorska 29)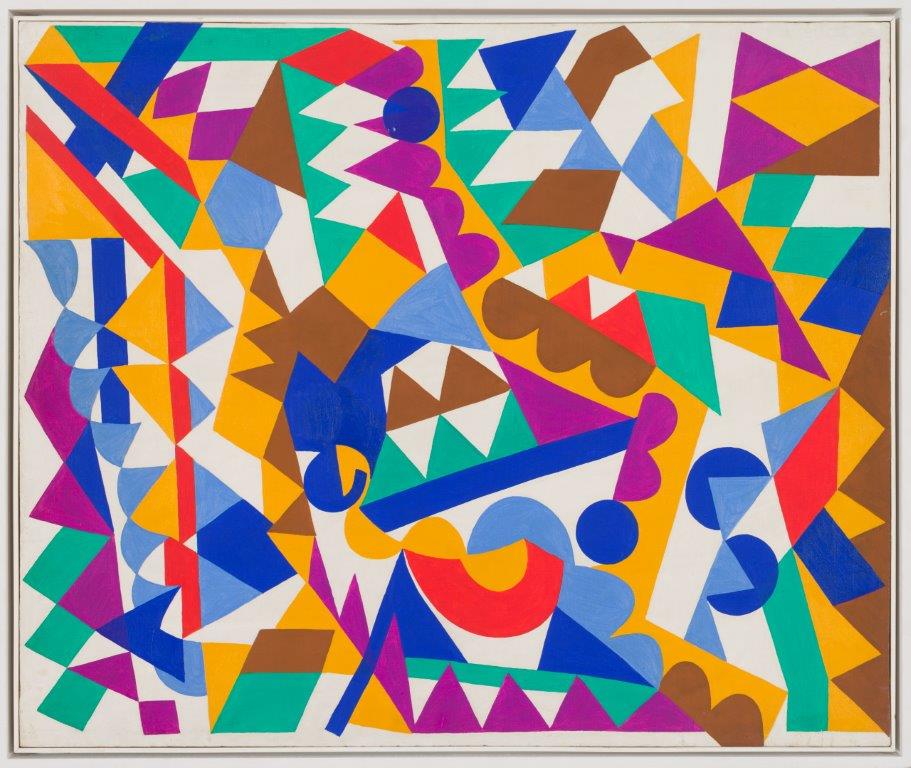 If you are unable to visit the exhibition, you can request condition reports and photographs of the work you are interested in. The auction catalog in electronic form with reproductions of the artworks, the necessary information and estimated values of the Lots will be available on the website aukcije.arte.rs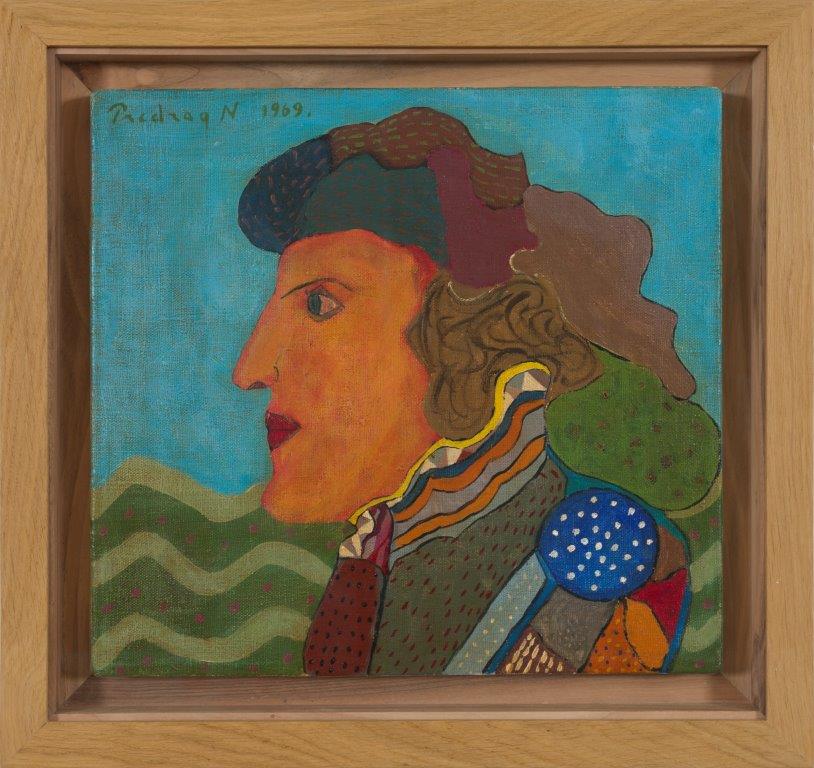 All art lovers interested in participating will be able to bid for a period of twelve days 24 hours a day from almost anywhere in the world. To participate in our online auction, you need to register on our website aukcije.arte.rs, where you can get all the information about participating in the auction, also for all additional information and explanations feel free to contact us via e-mail info@arte.rs or phone +381 63 638 962.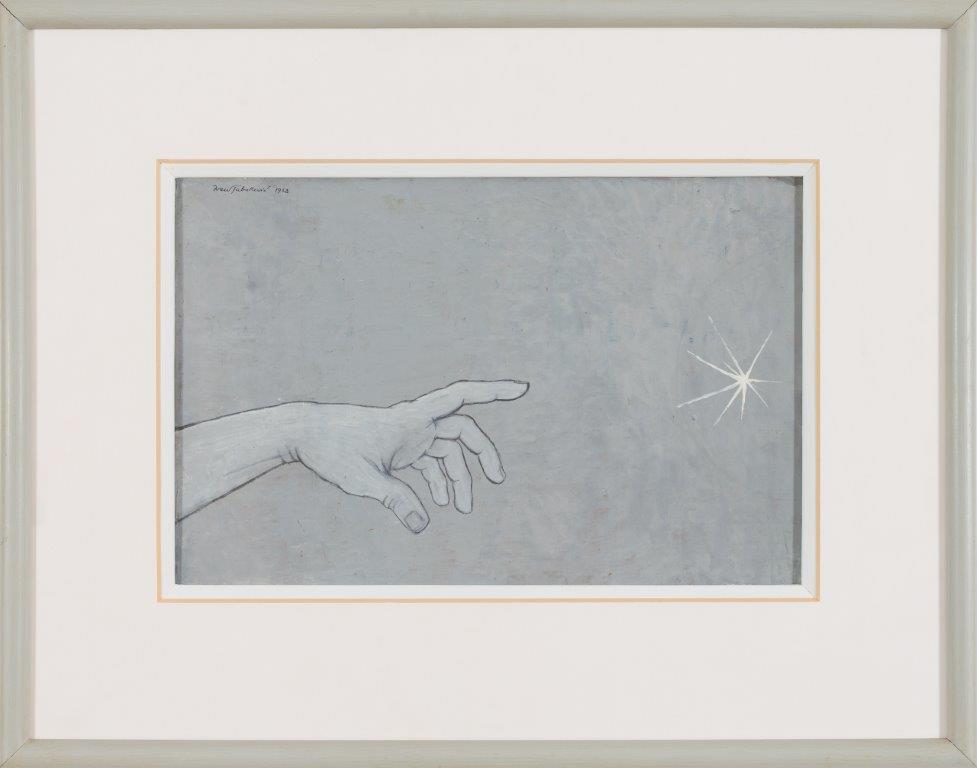 The auction will start on Saturday, December 4th, and will last until Tuesday, December 16th, 2021, when the final bidding will take place (18-20h). Registration and bidding are done on the site aukcije.arte.rs.
Artworks that are part of the Private Sale can be viewed through the catalogue available on: artegalerija.rs website.  Many of the works are from the artists' most collectable periods which don't appear often on the market. They will be exhibited together for the very first time in the run-up to the auction, providing a rare opportunity to view a museum-quality collection in Belgrade. The Private Sale takes place discreetly and seamlessly with buyers and sellers of world-class artwork throughout the year, regardless of the auction calendar. Whether you are looking for a specific work of art for your growing collection or want to sell it, our team is ready to procure, sell, advise and research on your behalf. Unlike auction prices, which are the subject of demand, private sale prices are fixed, clear and always mutually agreed between the two parties.
ARTE Gallery, 12, Andrićev venac 3, Kralja Milana 29, Svetogorska, 11000 Belgrade
T +381 11 32 38 789; M +381 63 63 89 62, info@arte.rs, aukcije.arte.rs